Budget meals for your picky family!
I'm always looking for quick and easy dinner ideas for my hungry kids. It's not easy finding recipes everyone can agree on, especially when I'm tired and want simple meals that don't cost a lot of money. I also prefer recipes that makes large portions that can be reheated for dinner or lunch the next day.
If you're a busy mom or dad on a budget with picky eaters to feed, you've got to check out this list of cheap and easy family dinners! They are all made with just a handful of ingredients and most of them are really fast to make for last minute school night meals. Here you will find everything from simple ground beef casseroles to slow cooker chicken recipes. You're sure to find a few recipes to add to your weekly meal plan!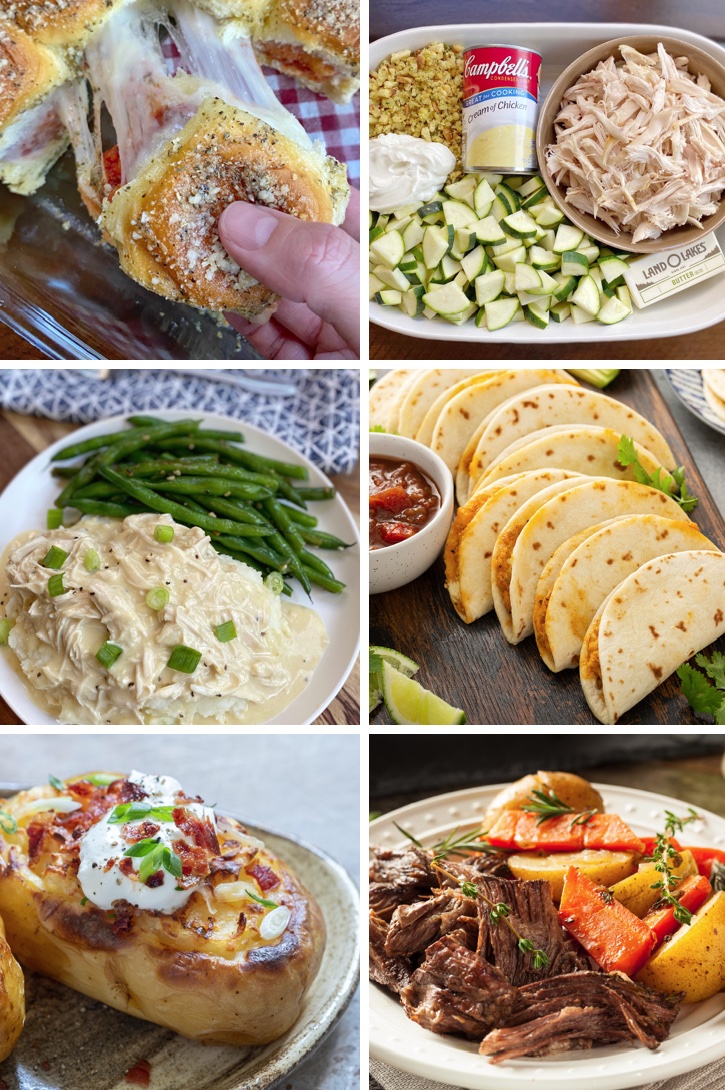 21. Corn Dog Muffins
With only 5 ingredients you can make this fun and easy weeknight meal that your kids will absolutely love! Pair this recipe with their favorite veggie and you're sure to have a hit dinner on your hands.