A Quick & Easy Dinner Recipe For The Family (just 5 simple and cheap ingredients!)
Ok, this recipe is definitely cheating with the pre-made frozen chicken patties, but who doesn't love an easy meal that the entire family is sure to devour? I do. This simple recipe is perfect for a large family as it makes 8 large servings, but even if you don't have that many to serve, the leftovers are just as good.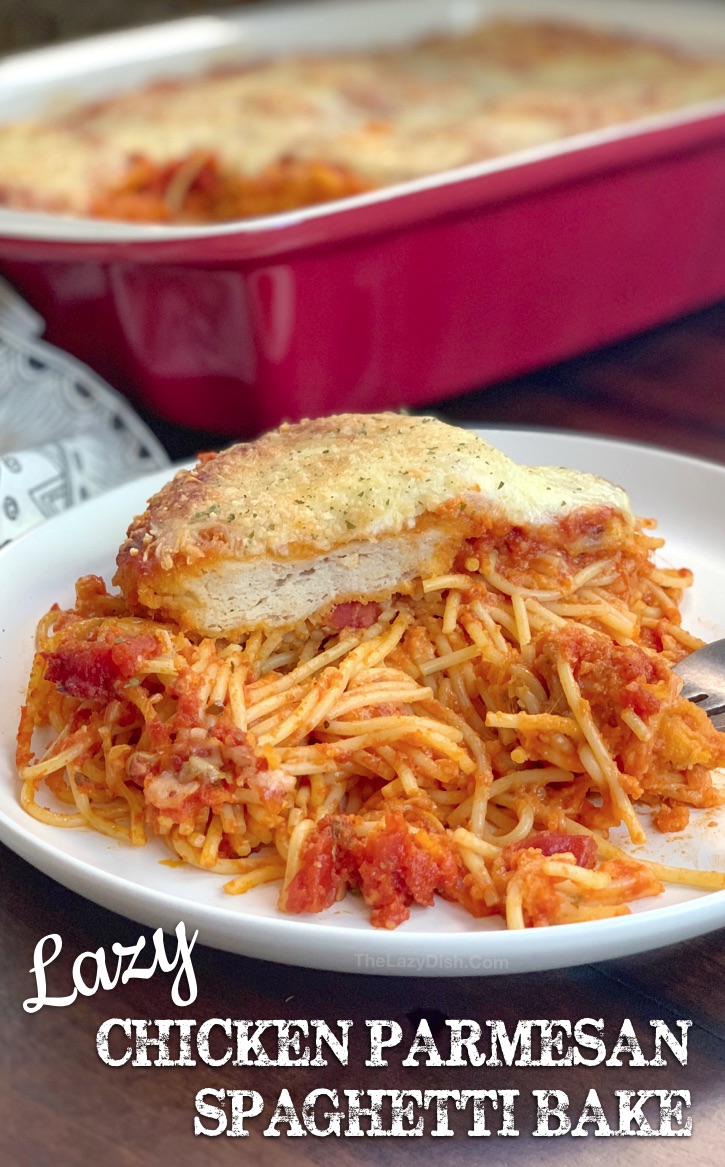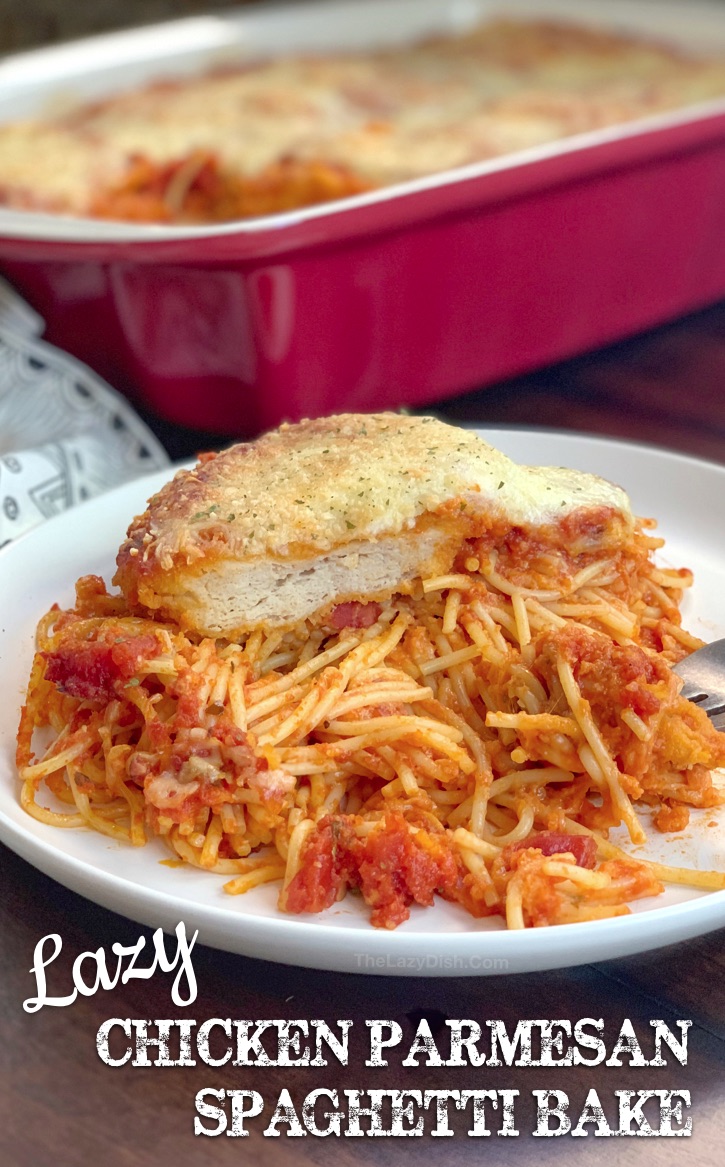 Start by cooking the spaghetti accordingly to the package instructions; drain and mix with a majority of the sauce and 2 cups of shredded cheese.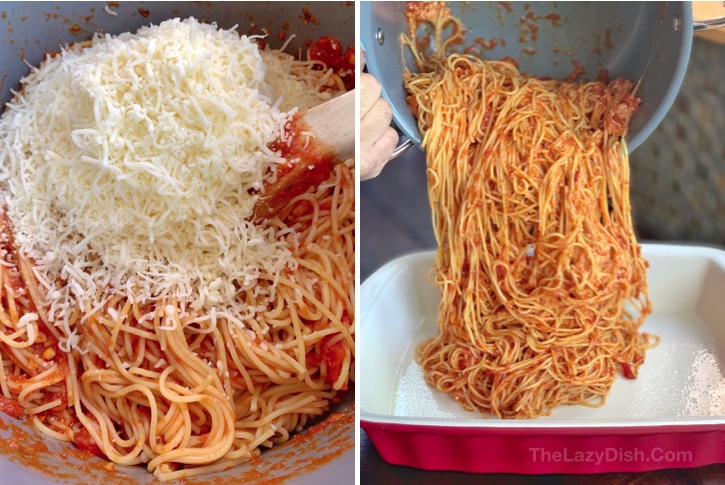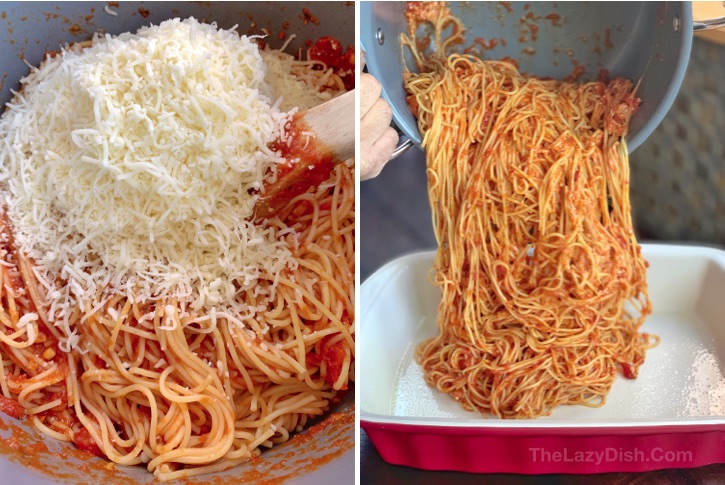 Pour it into a greased casserole dish and top with 8 frozen chicken patties as well as the remainder of the sauce.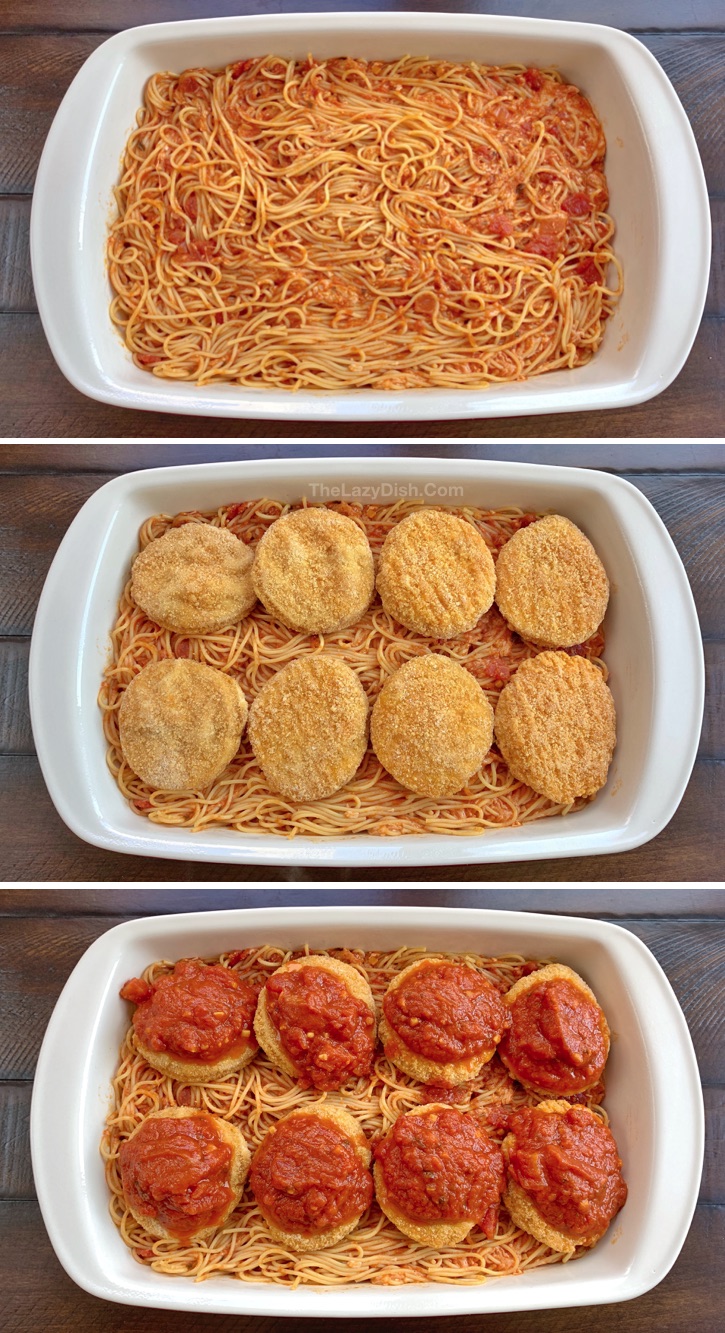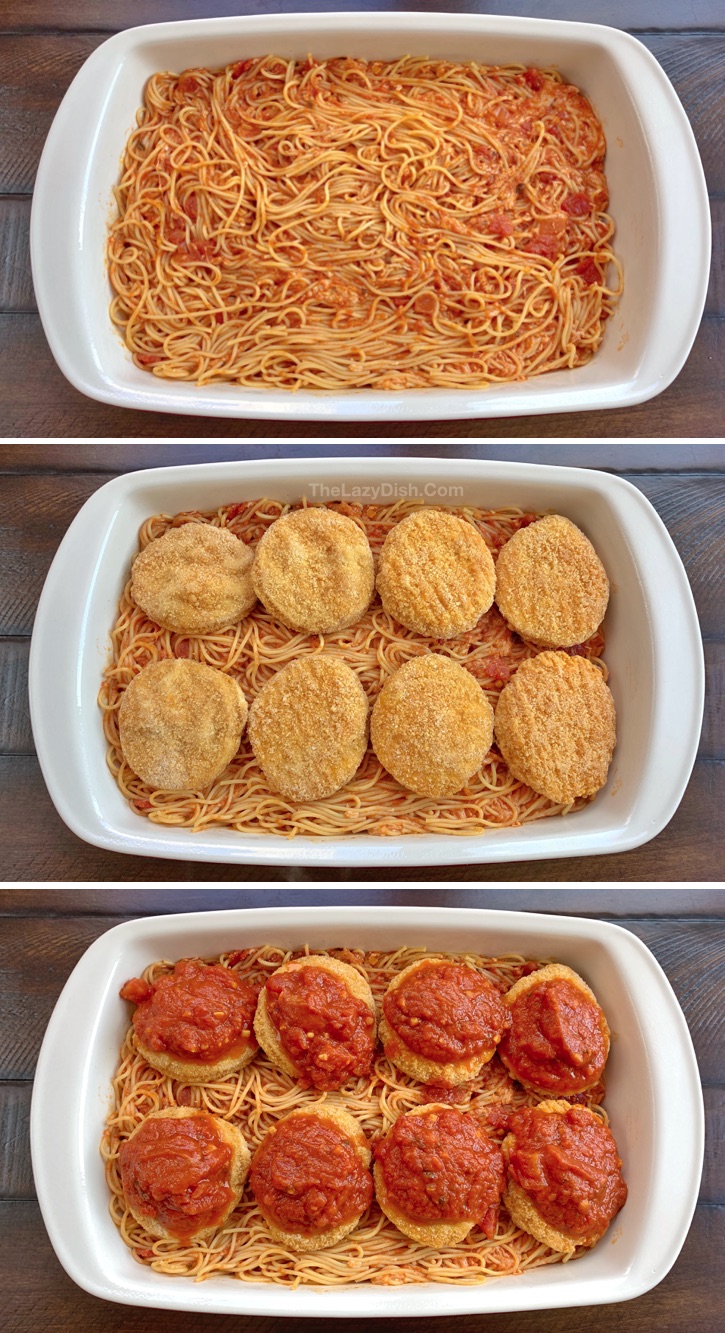 Spread the sauce around so that everything is covered well, and then top with shredded mozzarella and grated parmesan. Bake at 375 for about 30 minutes.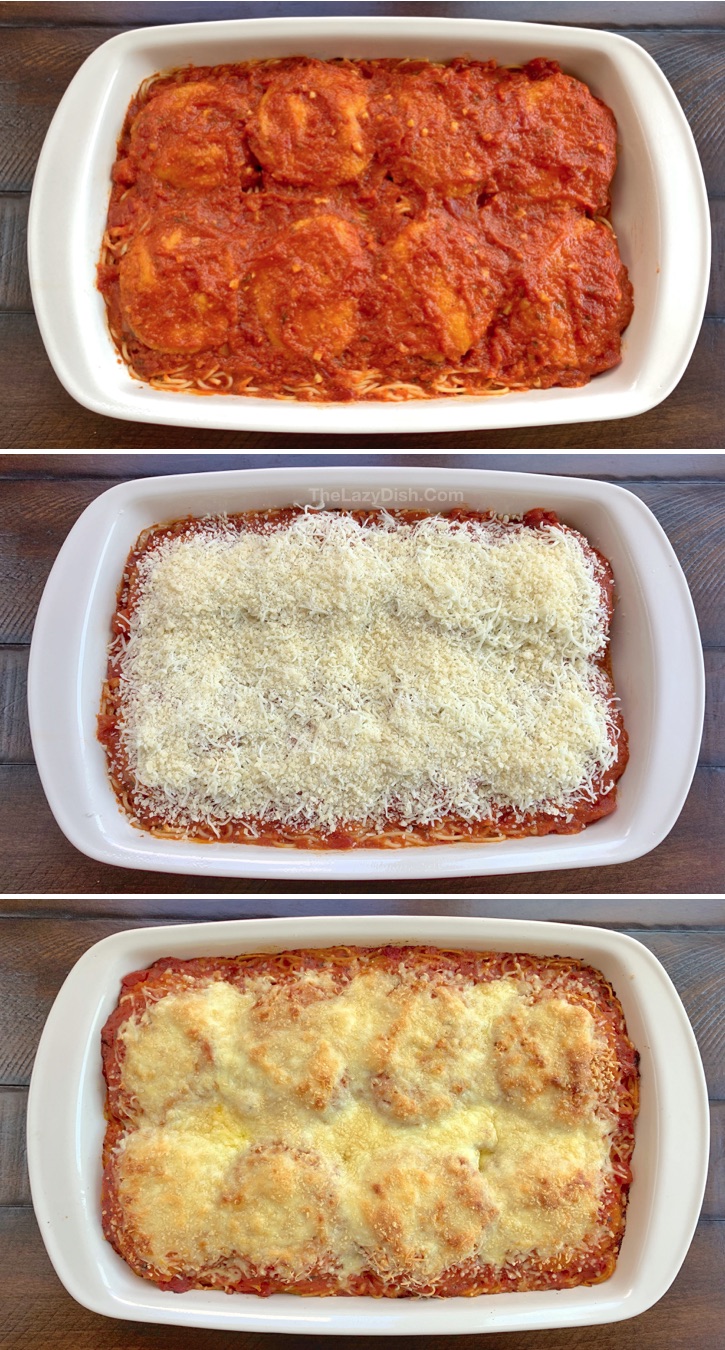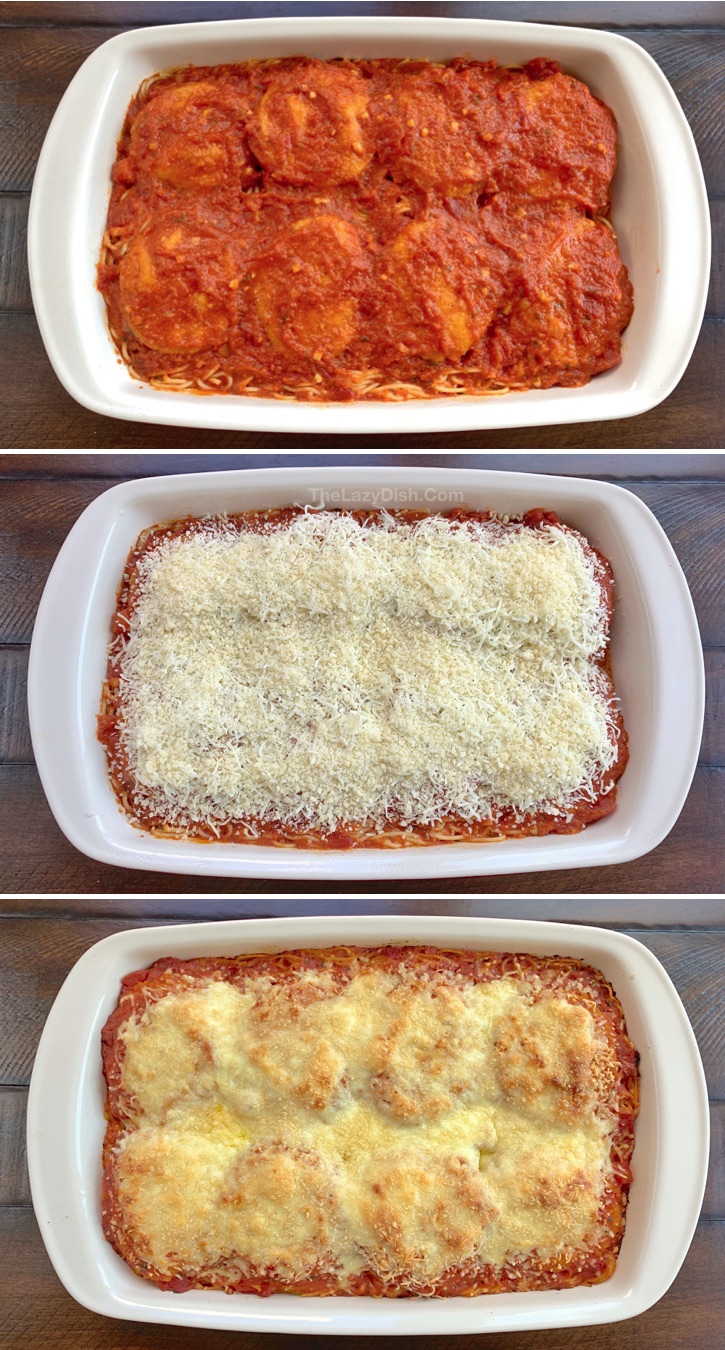 …and this is what you get! A delicious baked spaghetti casserole with toasty parmesan chicken on top.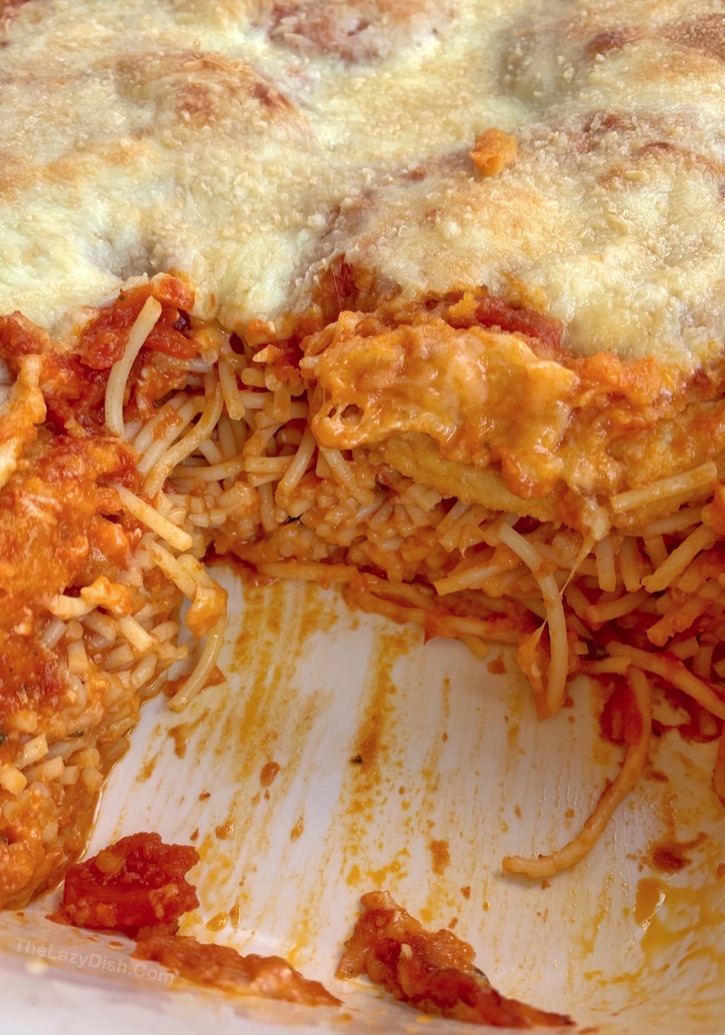 I don't know why, but baked spaghetti is so much better than eating it the usual boring way. It's not nearly as runny, and the cheese has that nice toasty flavor. It's also much easier to serve this way, and all of the leftovers can remain in the casserole dish for eating the next day.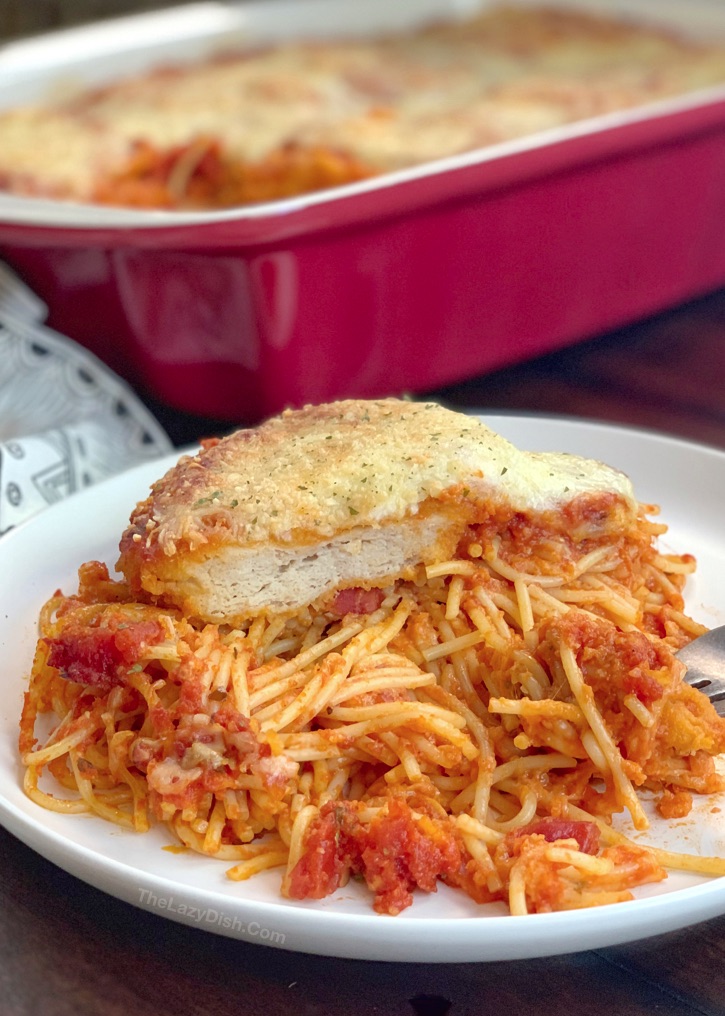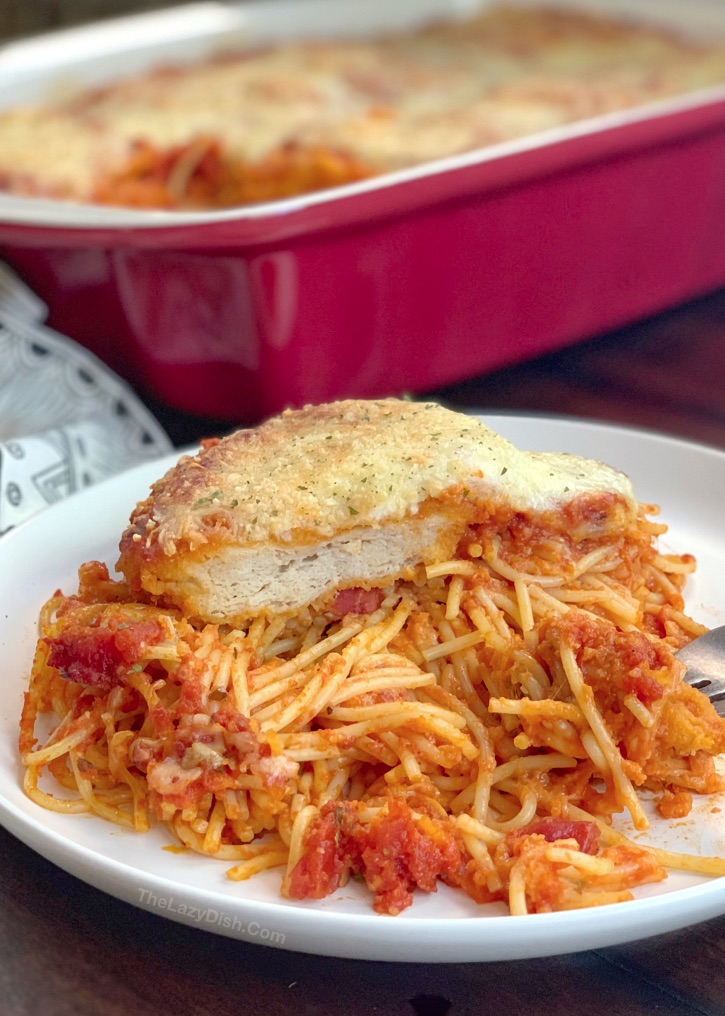 Lazy Chicken Parmesan Baked Spaghetti
This quick and easy dinner recipe is perfect for large families. It's also made with just 5 simple and cheap ingredients. If you're looking for simple week-night meals, this one is a keeper!
Ingredients
1

(1lb)

box thin spaghetti

2

(24oz)

jars of marinara or pasta sauce

3

cups

shredded mozzarella cheese

1/2

cup

grated parmesan

8

frozen chicken patties

(I buy the Tyson brand)

Seasoning to taste

(optional)
Instructions
Preheat your oven to 375 degrees and grease a 9x13 baking dish.

Cook and drain the spaghetti according to the package instructions. Mix with 3/4 of the tomato sauce (1.5 jars) and 2 cups of shredded mozzarella. You can also additionally season to your liking with salt, pepper, garlic powder or Italian seasoning.

Dump the pasta into your casserole dish, and top with 8 frozen chicken patties.

Top the chicken with the remaining sauce and spread it around to cover everything well. Evenly sprinkle the top with 1 cup (or more) of shredded mozzarella and 1/2 cup of grated parmesan.

Bake in the center rack for about 30 minutes, or until the cheese starts to brown and the chicken is heated all the way through.
Recipe Notes
You can also make the chicken parmesan without the spaghetti following the same instructions (just minus the pasta mixture). We've done this to make sandwiches! Delish.
Feel free to further flavor the tomato sauce to your preference. I usually like to add in a little garlic powder & Italian seasoning depending on the brand of sauce.
You can also replace the cheese that's mixed in with the spaghetti with shredded cheddar or colby jack (or a mixture depending on what you have on hand).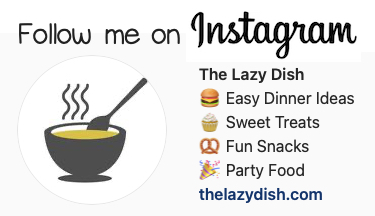 Don't forget to pin and save this easy dinner recipe for later! 🙂