A Quick & Easy Breakfast Recipe Made With Just 3 Ingredients
If you're on the hunt for simple clean-eating breakfast recipes, you're going to love these healthy banana oatmeal pancakes! They are made with just a few ingredients plus the optional vanilla, cinnamon and mix-ins of your choice.
They are vegetarian, flourless, sugar-free, low calorie and super easy to make. What more could you ask for, especially on busy mornings? Even your kids will love these healthy banana pancakes. Our family likes to change them up with different mix-ins like blueberries, nuts, shredded coconut and sometimes a few chocolate chips when we are treating ourselves.
We serve them with maple syrup, but if weight loss is your goal you could also enjoy them with a little sugar-free syrup or even pureed strawberries. The banana actually makes them quite sweet on their own, so even eaten alone they are pretty darn good.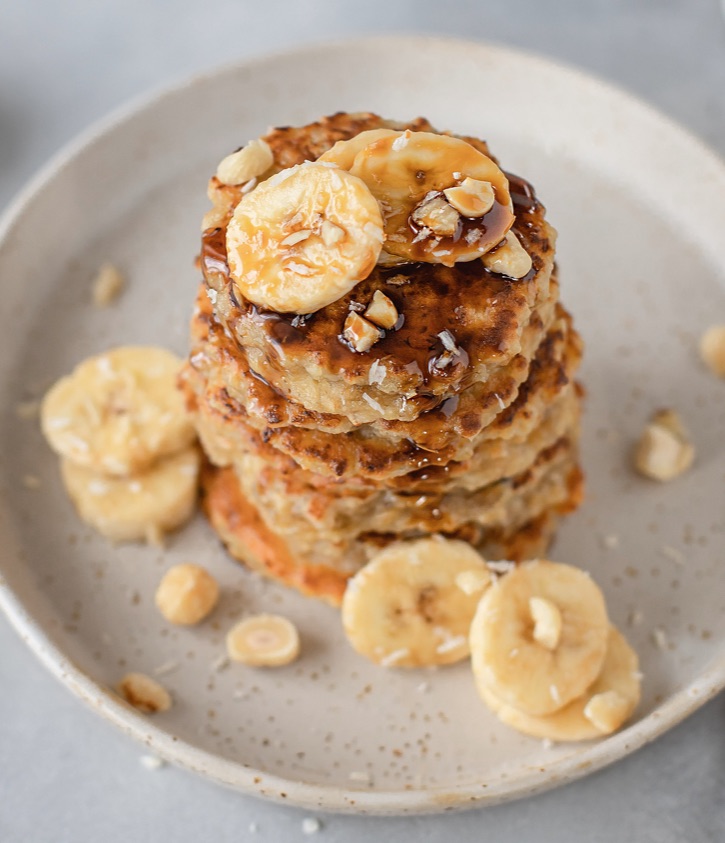 Healthy banana Pancakes Made With 3 Ingredients
2 ripe bananas
2 eggs
1 cup oats
Optional flavor and mix-ins of your choice (vanilla extract, cinnamon, berries, raisins, nuts, shredded coconut, chocolate chips, etc.)
Simply blend the bananas, eggs and oats together really well (preferably in a blender) and cook them on a skillet like you would any other pancakes. They are definitely a little bit more fragile than flour pancakes, so let them cook through on one side before flipping.
I'd also recommend that any large mix-ins like berries or nuts be sprinkled on after you place the batter onto the skillet, before flipping. If you have too many mix-ins they will fall apart. You could also just garnish the top of your pancakes after they are cooked.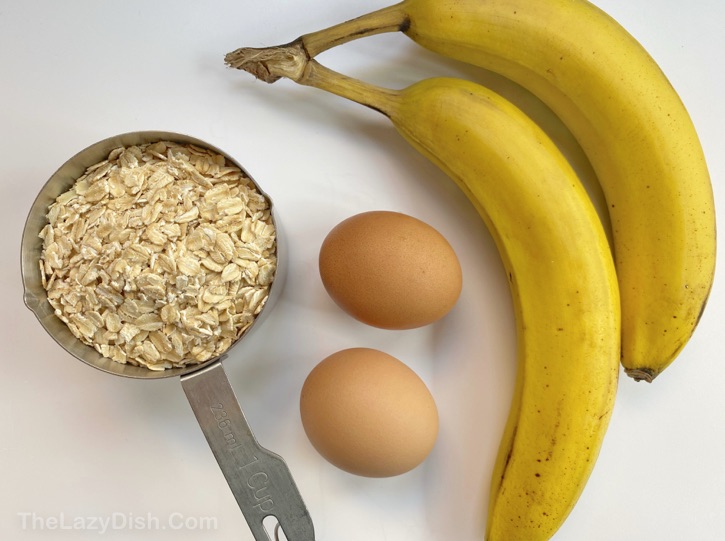 Thanks to the banana, these pancakes are surprisingly moist and delicious. I'd definitely recommend them to anyone with a busy schedule that is trying to clean up their diet. Plus kids love them! You won't hear any complaints from the family, especially your babies and toddlers who aren't used to eating Poptarts for breakfast.
No sugar, no flour and NO fuss!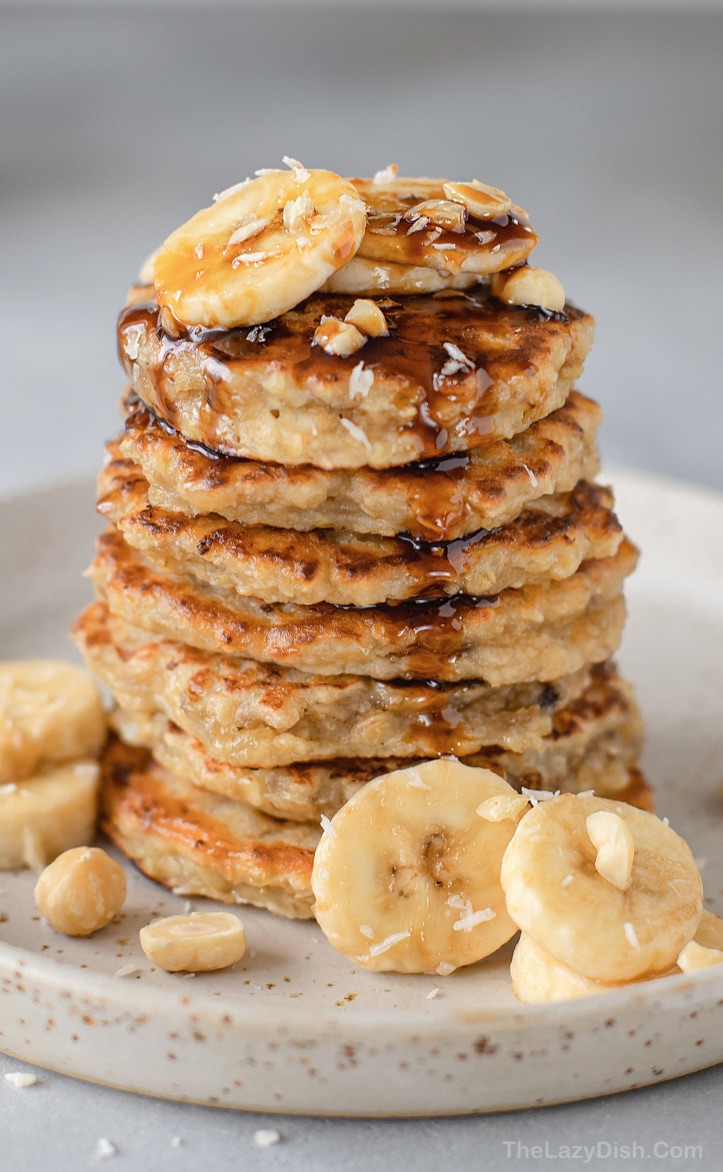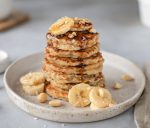 Healthy Banana Oatmeal Pancakes (Quick & Easy!)
Looking for healthy breakfast ideas? These 3 ingredient pancakes are made with just a few ingredients including bananas, oats and eggs. They are packed full of protein, potassium and fiber! So simple, yet even your picky kids will love this clean eating breakfast recipe.
Keyword:
bananas, breakfast, clean eating, healthy, oatmeal, oats, pancakes, vegetarian
Servings
:
6
small pancakes
Ingredients
2

ripe bananas

2

eggs

1

cup oats

Mix-ins and toppings of your choice (vanilla, cinnamon, berries, nuts, etc.)
Instructions
Preheat a skillet on low heat.

Mix the bananas, eggs and oats together in a blender on low speed.

Grease your skillet with cooking spray, oil or butter and pour the batter onto your prepared skillet (about 1/6 of the batter for each pancake). The smaller the better, as these pancakes don't hold together quite as well as regular pancakes.

Allow the pancakes to cook through on one side before flipping. If you are using any mix-ins like walnuts or blueberries, you can kind of push them into the uncooked side of the pancakes before flipping. I don't recommend mixing them with the batter because they are more likely to fall apart.

Flip and cook the other side until done; repeat for the rest of the batter.

Serve with syrup, butter, peanut butter or your favorite pancake toppings.
Recipe Notes
You don't have to use a blender to mix everything together, but I find that it yields better results because it makes the pancakes fluffier when the eggs and bananas are whipped really well.
Try flavoring your pancakes to taste with a pinch of salt, 1/2 tsp vanilla extract, or 1/2 tsp cinnamon. You could also try a fun extract flavor like strawberry or cake batter.
Sprinkle a few mix-ins into the uncooked side of each pancake such as blueberries, walnuts, pecans, raisins, shredded coconut or chocolate chips.
Want to freeze them for later? No problem. Make sure the pancakes are completely cool, and then store them in an airtight container or freezer bag with a piece of wax or parchment paper in between each pancake. They should keep well for a few months.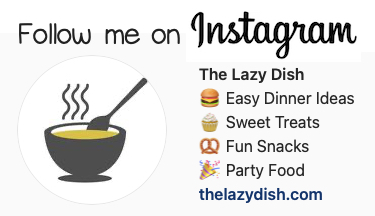 You're going to love these easy healthy banana pancakes! Don't forget to pin and save them for later. 🙂