This easy dinner recipe combines frozen ravioli, pasta sauce, and cheese, resulting in a mouthwatering meal that tastes like traditional lasagna with minimal effort and maximum flavor.
A quick, easy and cheap dinner idea the entire family will love!
Pleasing everyone at dinner time isn't easy, especially when you have picky kids. We all tend to like different things, which is why eating out is so much fun. However, I have found this meal to not only be the EASIEST dinner recipe I've ever made, but it's always a hit.
You can customize it to your own liking using cheese, chicken or beef stuffed ravioli. You can also add meat or veggies like spinach to the layers if you want. I like to spice it up with a little red pepper and serve it with caesar salad.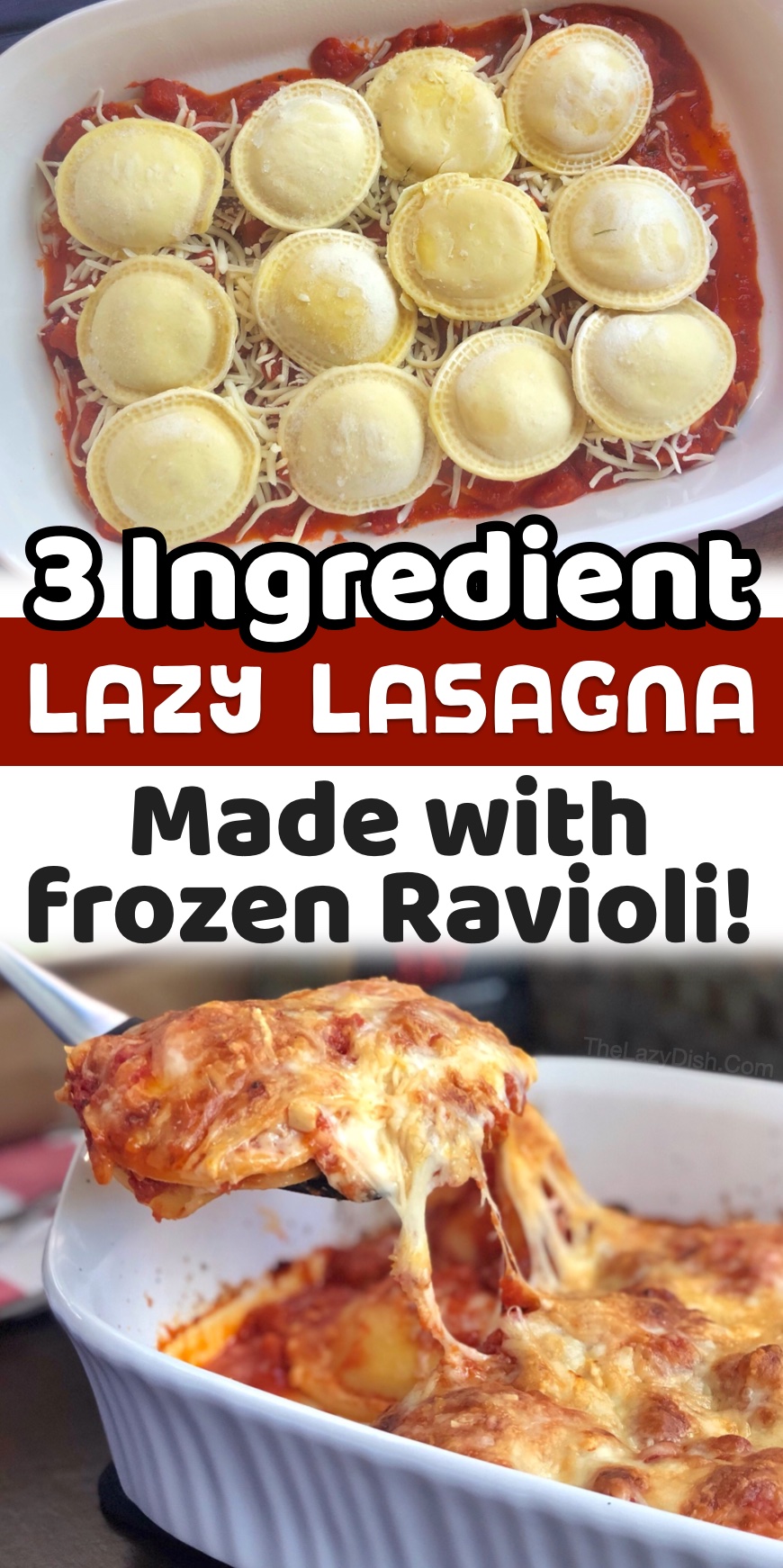 If you end up with any leftovers, it's the BEST surprise to find in the fridge for lunch the next day.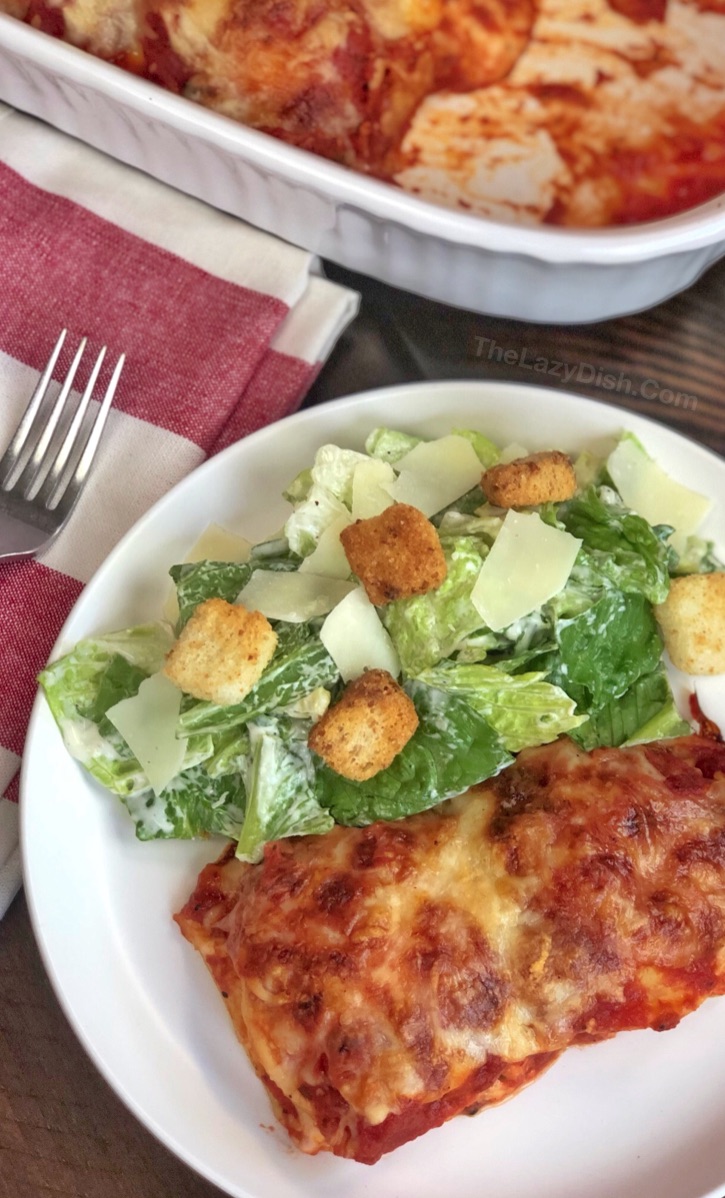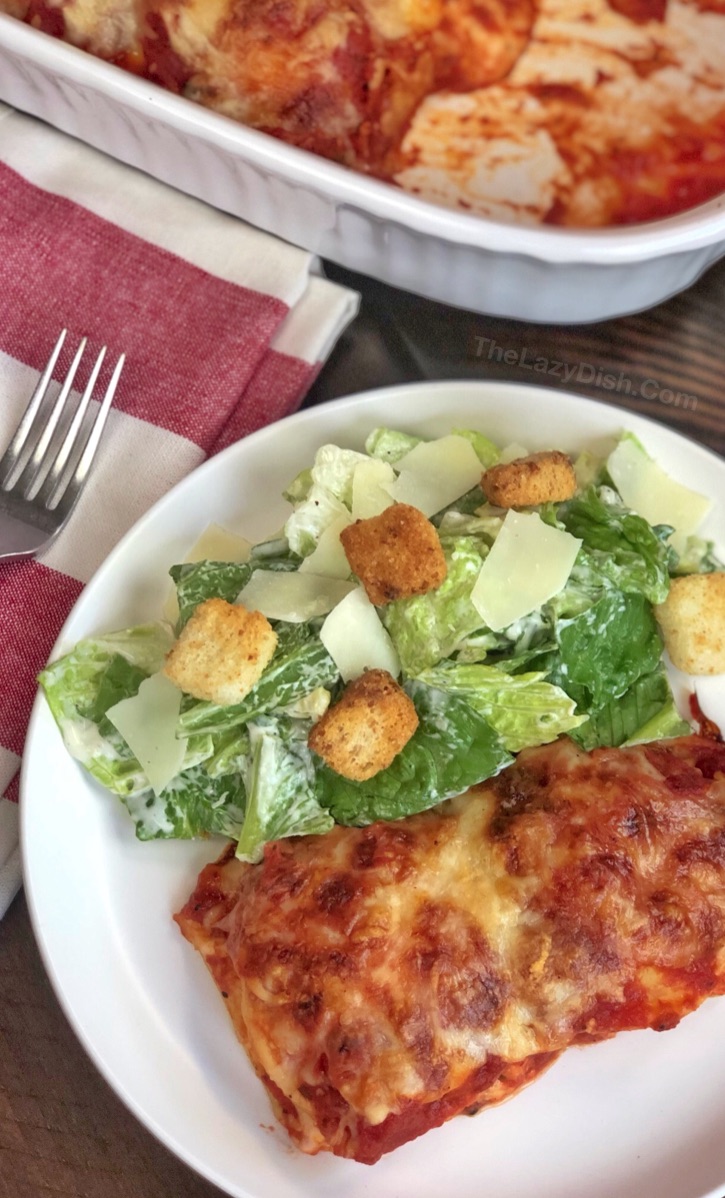 Let's Get Started! Gather your ingredients: frozen ravioli, mozzarella and marinara or tomato sauce. Easy peasy! I also like to sprinkle on a little parmesan if I have it on hand.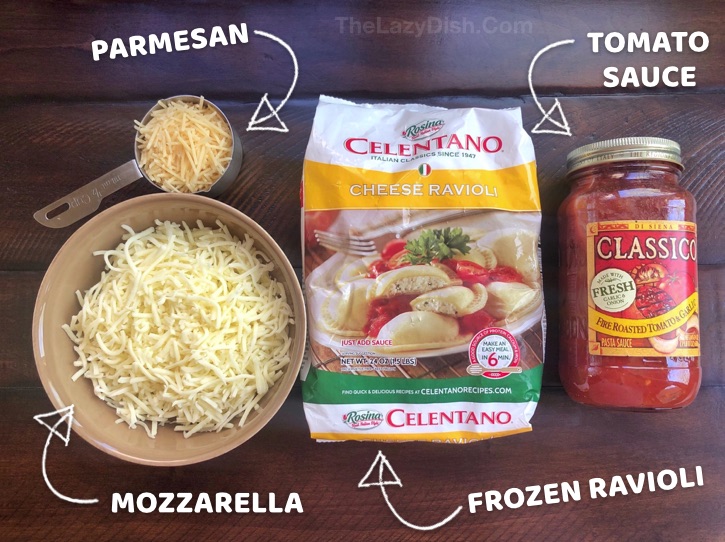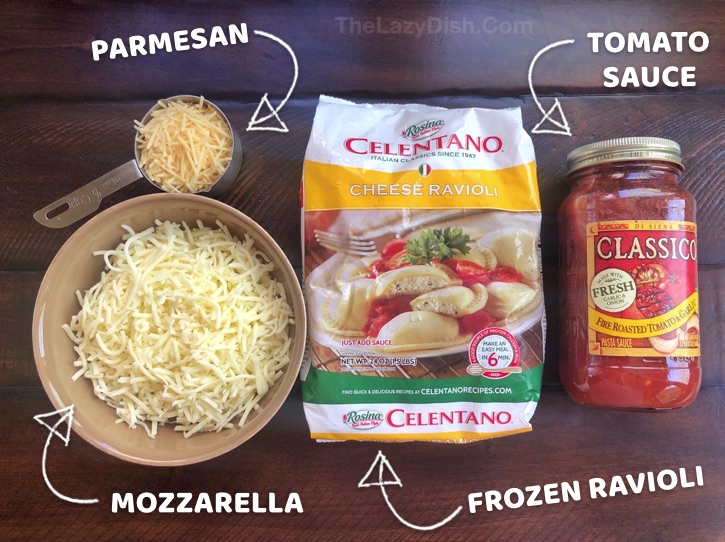 Now, start your layering! Start off with a little sauce, then a single layer of half of the frozen ravioli, half of the remaining sauce, half of the cheese, and then layer again. Cover. Bake. Done.
Now, this is obviously not really "lasagna", but if you think about it, it's basically the same thing: cheese, sauce and pasta all layered up and then baked. This is just the cheaters way of making it a whole lot easier, and who doesn't love a time-saving recipe?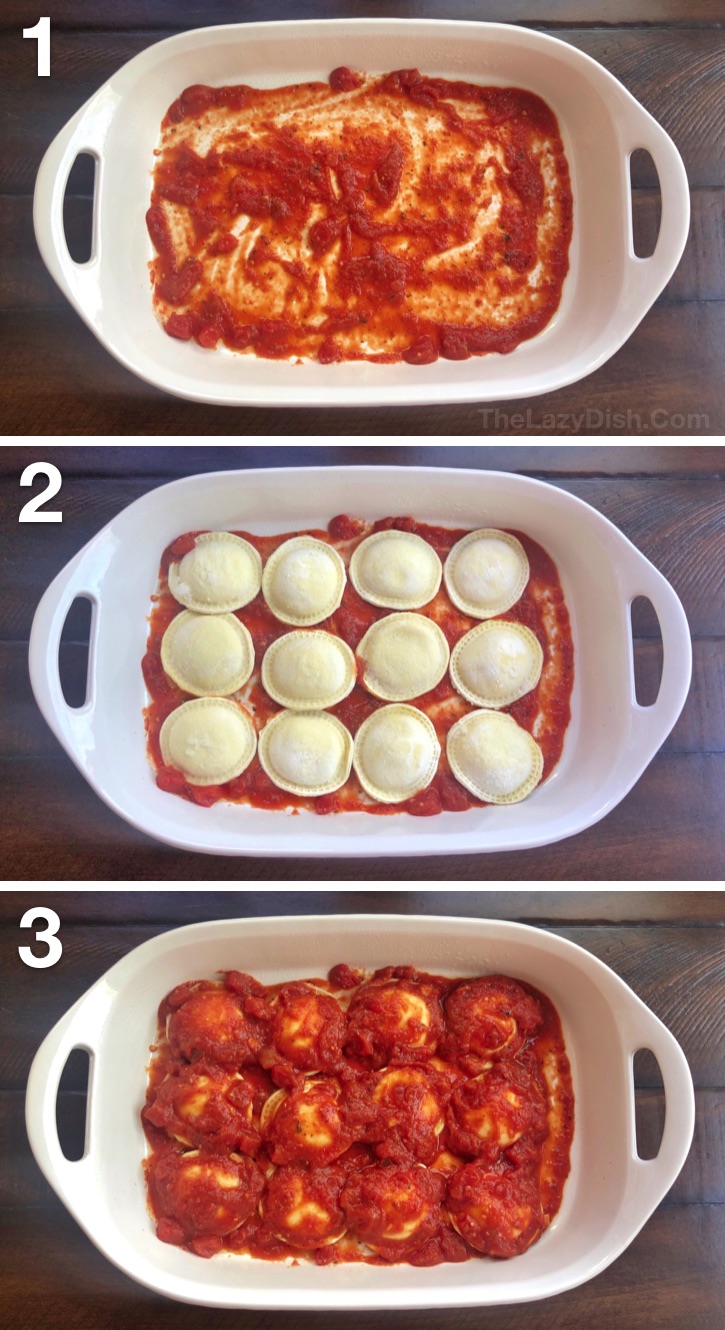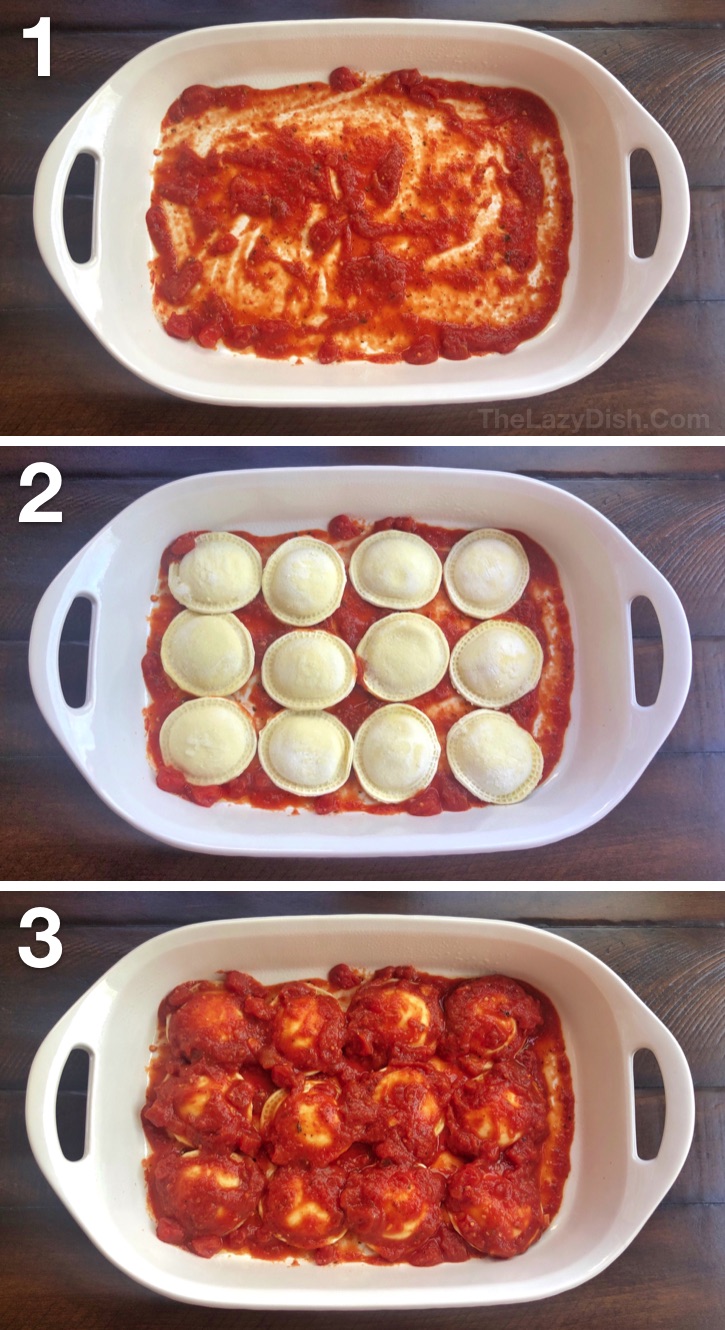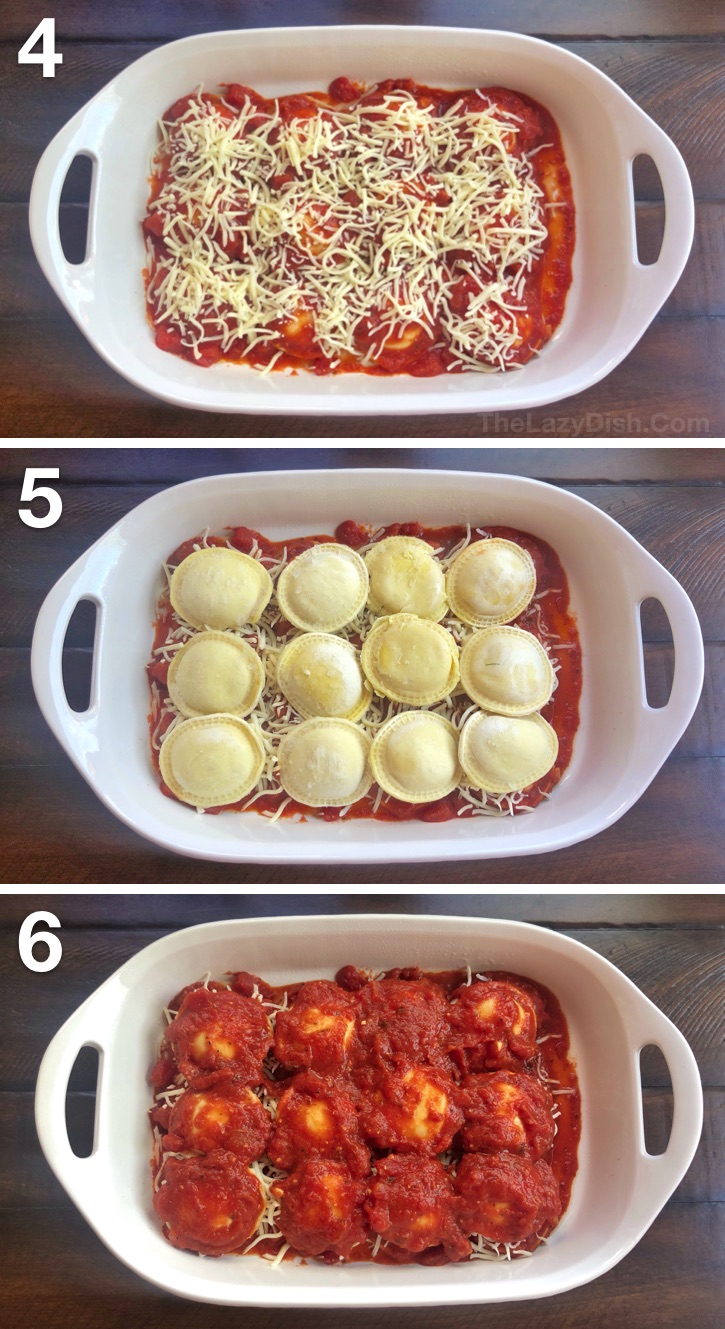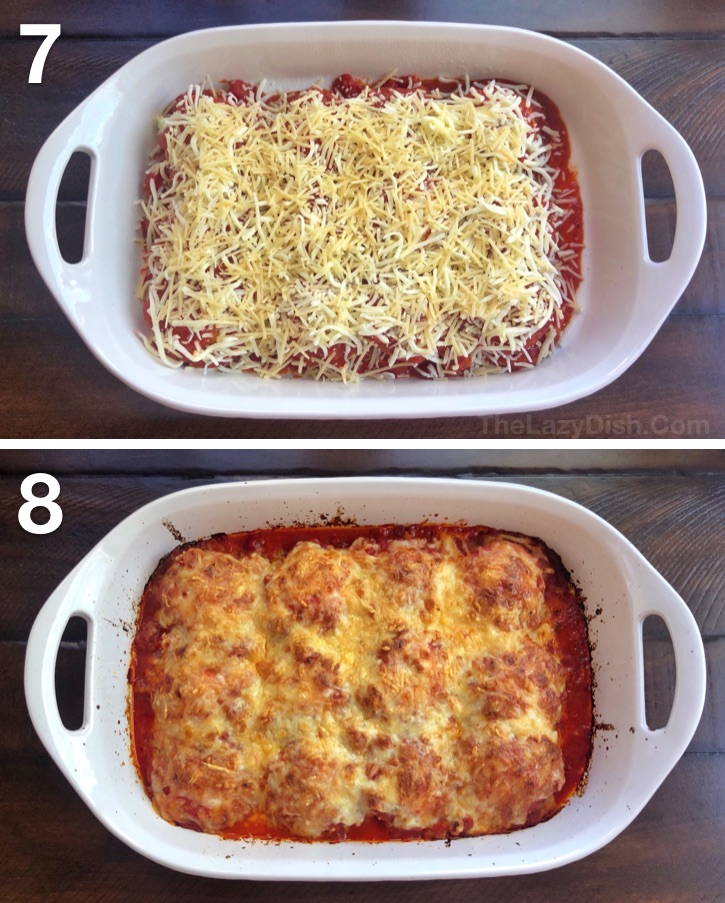 What I love most about this tasty recipe is that I can always have a few bags of ravioli in the freezer and sauce in the pantry, and then I've got a last-minute dinner I can throw together on busy week nights without any planning.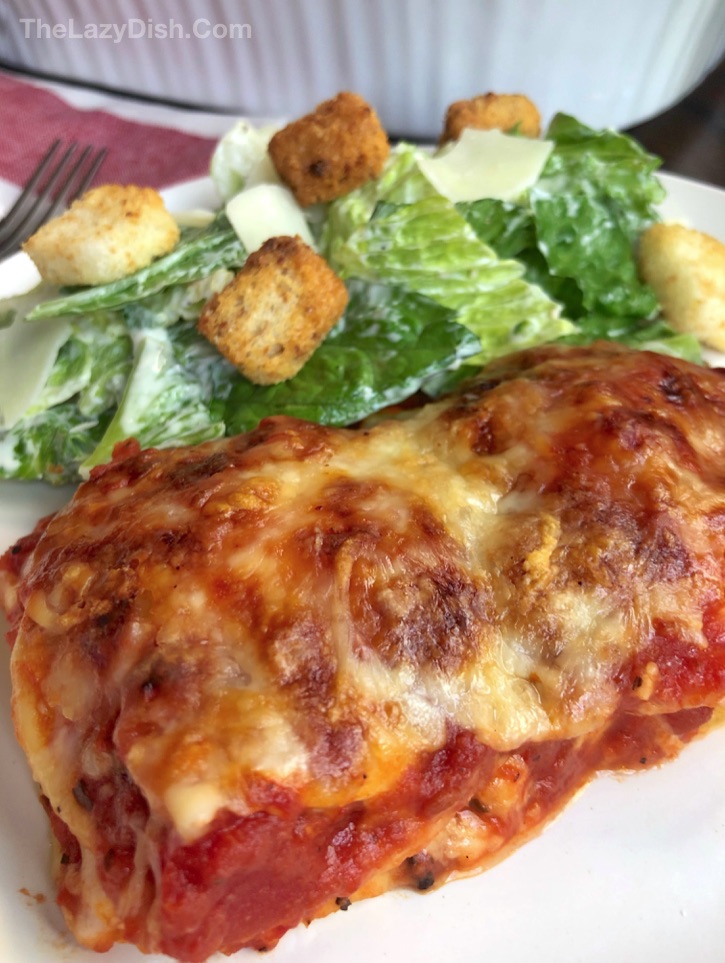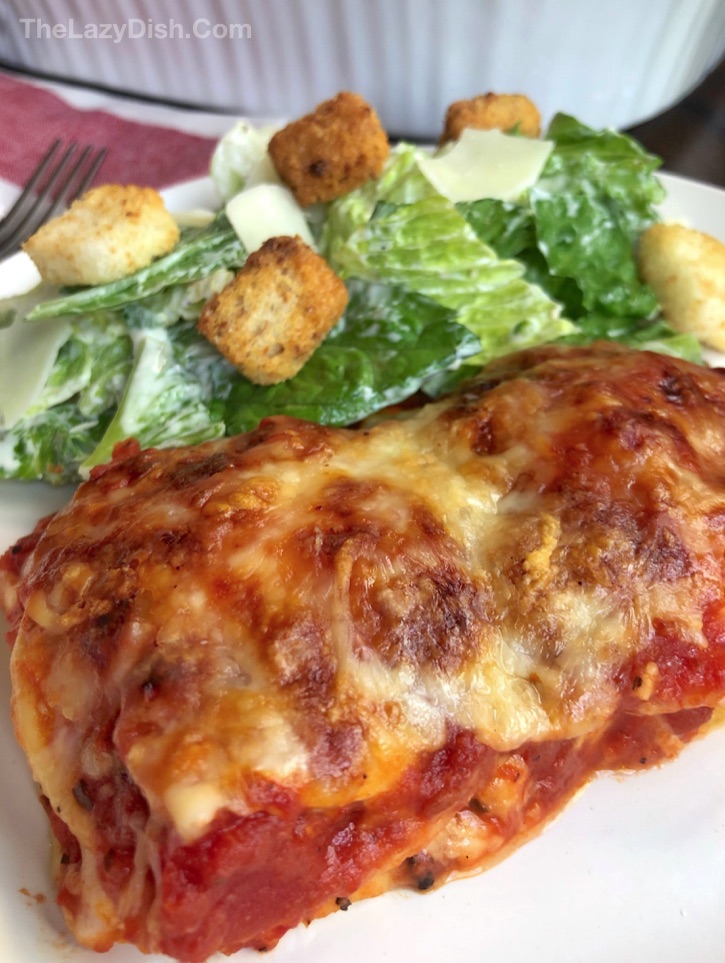 3 Ingredient Baked Ravioli (A.K.A. Lazy Lasagna)
If you're looking for quick and easy dinner recipes the entire family will love, THIS is it! My kids love it. It's made with cheap and simple ingredients that are easy to keep on hand: frozen ravioli, cheese and sauce. Simply layer everything together, and bake. It's comes out of the oven just like lasagna, but without all of the hassle.
Ingredients
1

(24oz)

bag of frozen cheese ravioli

1

(24oz)

jar of marinara or pasta sauce

2

cups

shredded mozzarella

(heaping)

1/2

cup

shredded parmesan

(optional)
Instructions
Preheat your oven to 400 degrees and grease a 9x13 baking dish.

Spread a thin layer of your marinara sauce onto the bottom of the pan (about 3/4 cup).

Arrange half of the frozen ravioli in a single layer over the sauce (should be about 12 of them).

Top with half of the remaining sauce and half of the mozzarella.

Repeat the layers starting with what's left of the ravioli. Finish by topping with the remaining sauce and cheese. Sprinkle with parmesan if you'd like.

Cover the baking dish with aluminum foil, and bake for 30 minutes. Remove the foil, and continue baking for an additional 15 minutes, or until the cheese starts to brown.

Serve with veggies, salad, garlic bread or anything else you'd like!