Are you hungry but lacking in culinary skills? Here are some quick and easy meals to make at home to help you gain confidence in the kitchen!
A simple home cooked meal doesn't mean you have to sacrifice flavor. There are a great deal of effortless dinner recipes that are made with just a handful of basic and cheap ingredients. I've rounded up a list of my go-to dinner recipes for new cooks or anyone who doesn't like spending hours in the kitchen cooking and cleaning.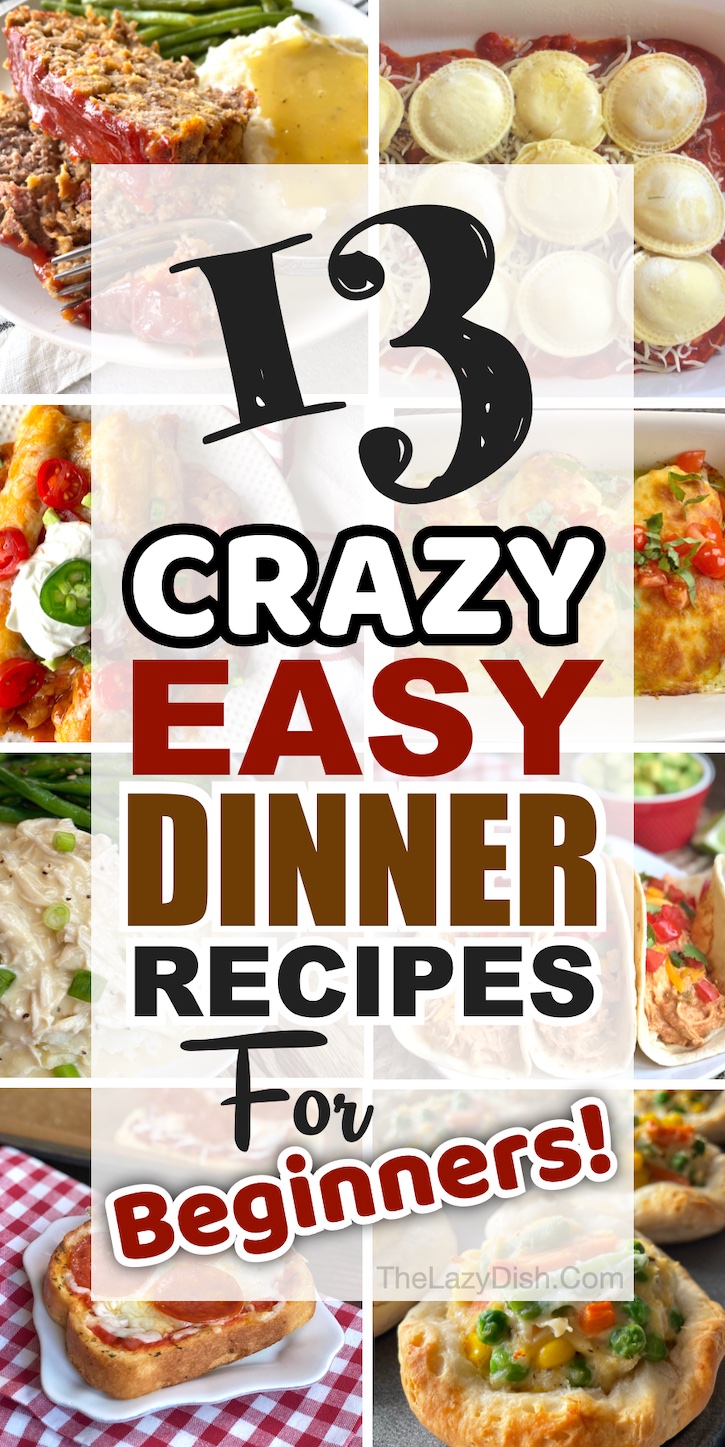 If there's one thing that makes being an adult difficult, it's preparing dinner for my family EVERY NIGHT. Making a meal that everyone can agree on isn't a walk in the park, especially if you have picky eaters at home. No worries! Scroll down below to find some of the easiest and best reviewed dinner ideas for busy weeknights.
1. Lazy Enchiladas
These enchiladas may be ridiculously easy to make, but you would never guess they are made with frozen taquitos! Simply dump a can of enchilada sauce over top along with some shredded cheese for this delicious Mexican inspired meal.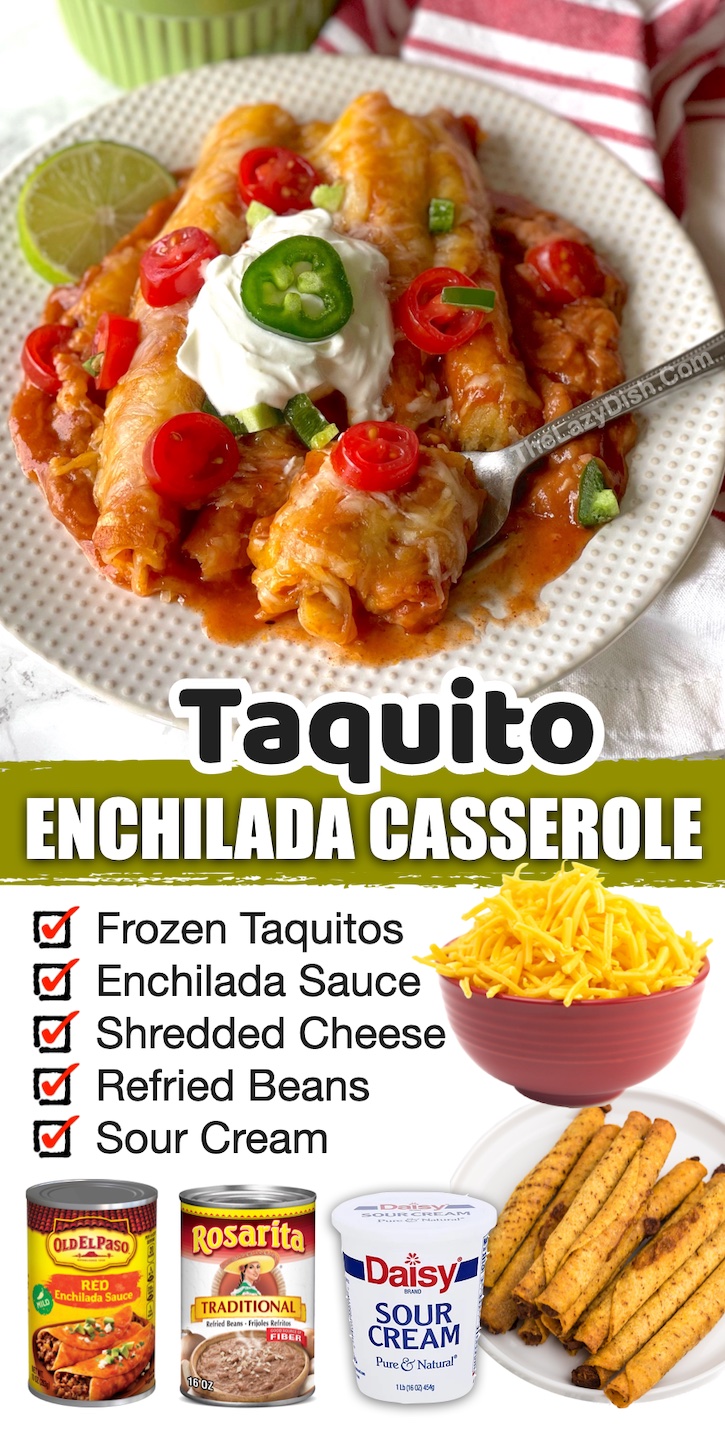 2. Mini Chicken Pot Pies
Break out your muffin pan for this family friendly meal! The Pillsbury biscuit dough makes for the perfect little edible bowls. I've made this recipe extra fast and easy to make thanks to canned chicken, frozen veggies and a can of soup.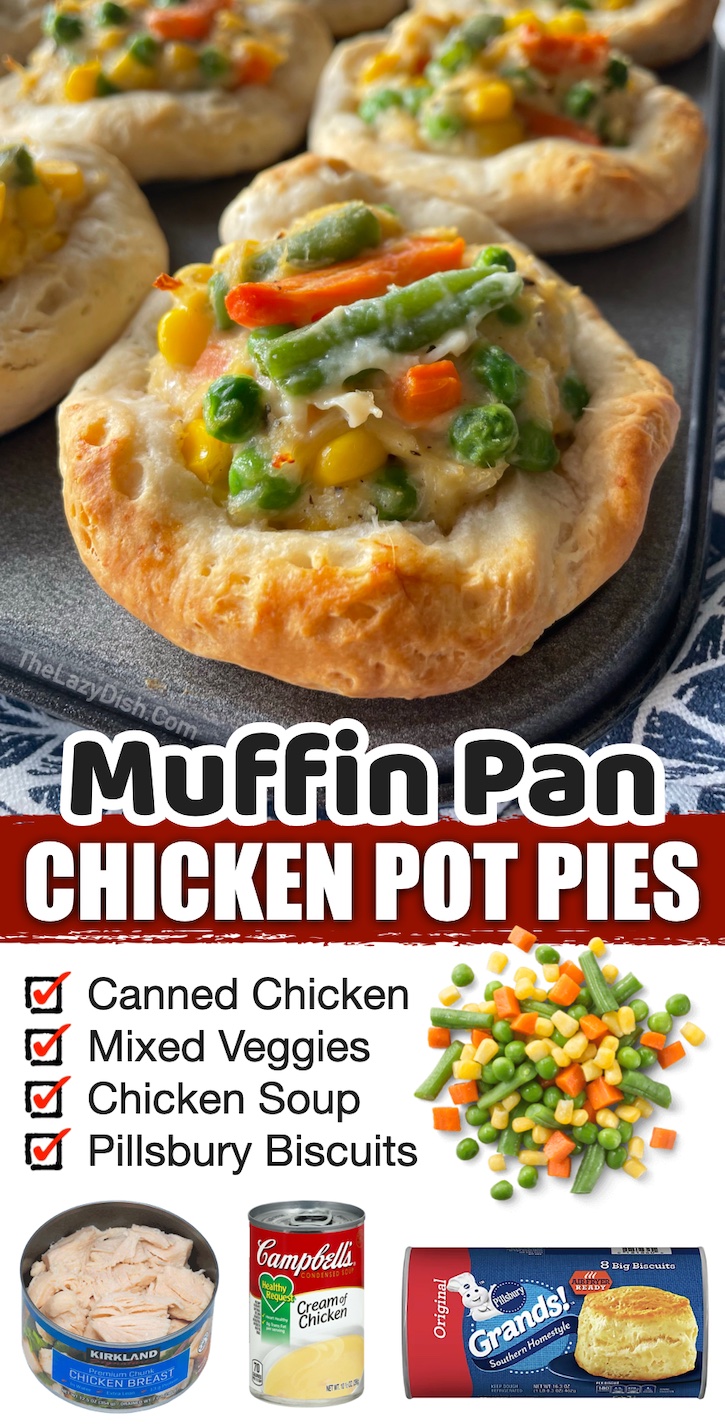 3. Lazy Lasagna
If you haven't tried baking ravioli with pasta sauce and cheese, you've been missing out on the easiest meal on the planet. You can vary it up every time you make it by adding ground beef, sausage, or veggies to the layers, along with the ravioli of your choice!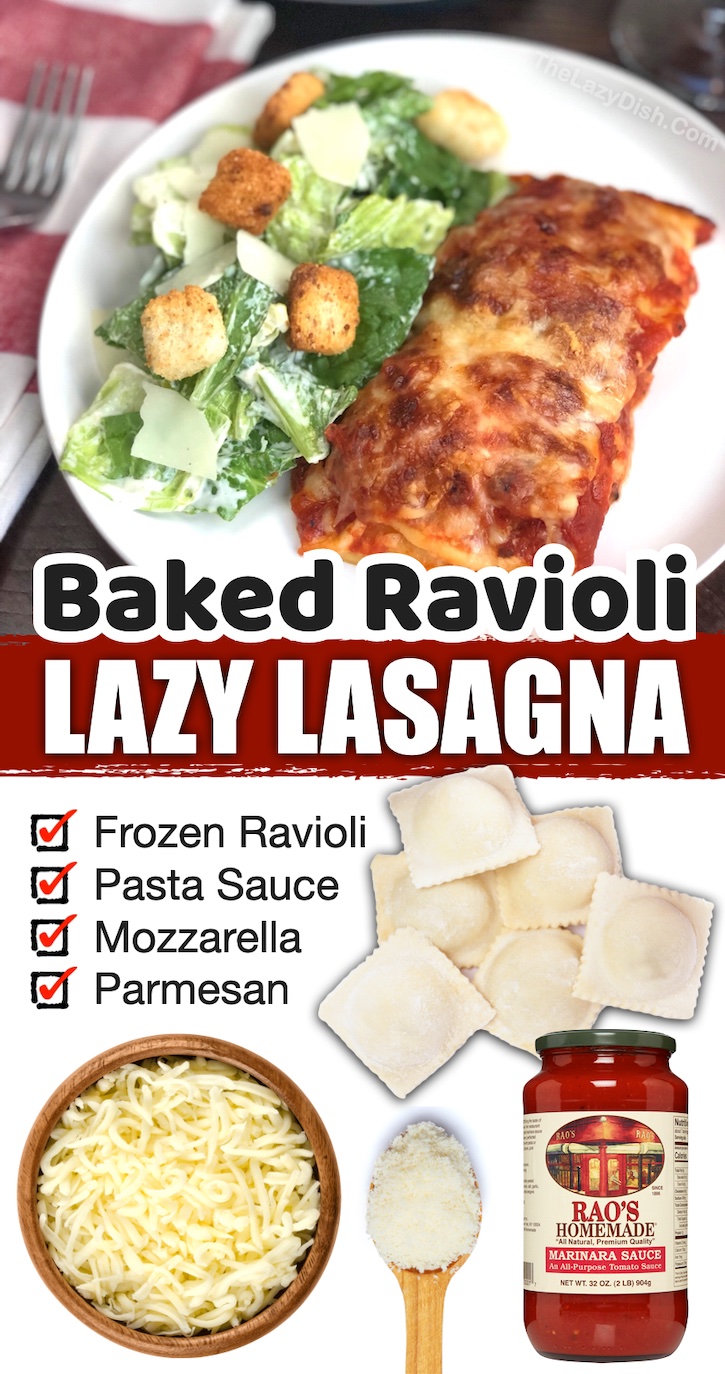 4. Cheeseburger Biscuits
This amazing comfort food is awesome for those days when you're craving a cheeseburger but the weather doesn't permit standing outside over the grill. This fun twist on cheeseburgers uses refrigerated biscuits instead of buns! A total upgrade if you ask me.
5. Creamy Crockpot Chicken Tacos
If you're a cream cheese fan, you are going to go bonkers over this easy taco recipe. Simply dump a few chicken breasts, a jar of salsa, a block of cream cheese and some taco seasoning into your slow cooker. Wait a few hours, and then watch as magic happens.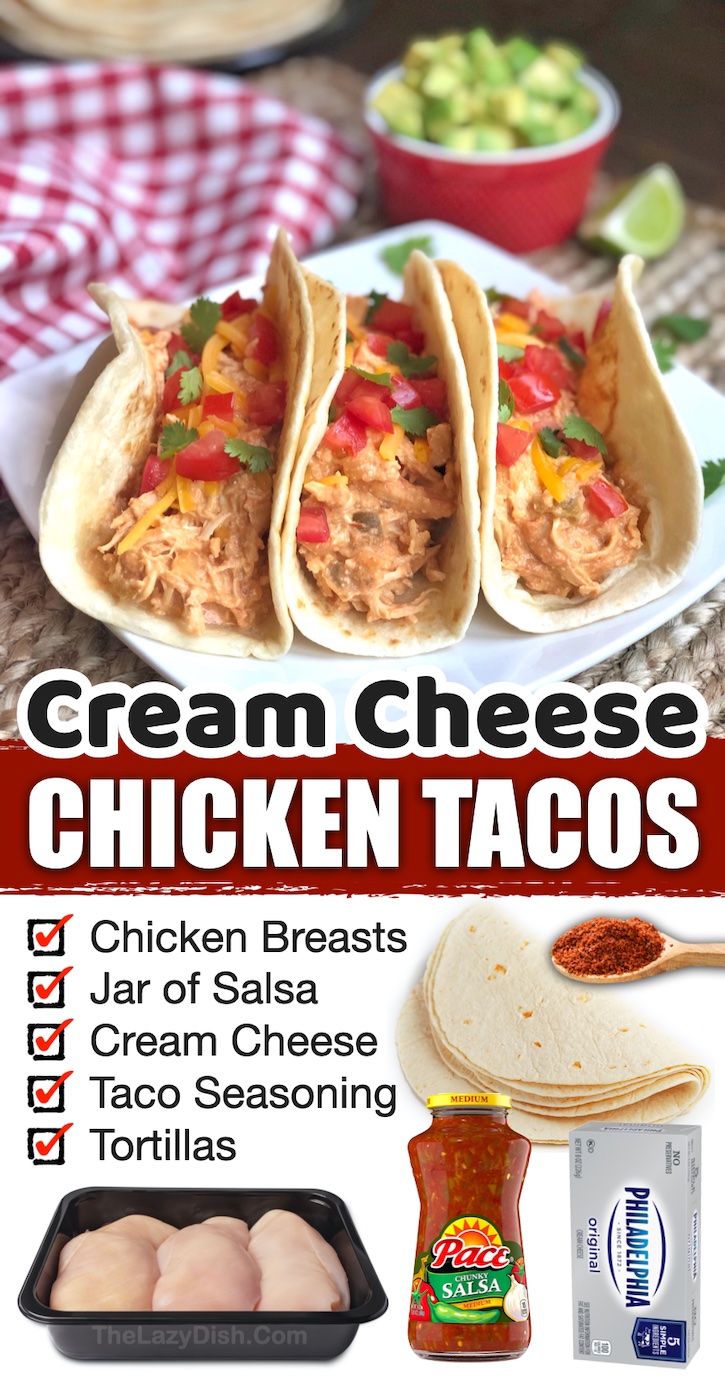 6. Crockpot Chicken & Gravy
This shredded chicken and gravy is exquisite over mashed potatoes or rice! It kind of reminds me of Thanksgiving which makes me feel all happy inside. Serve this main dish with a side of your favorite veggies to make a complete family meal.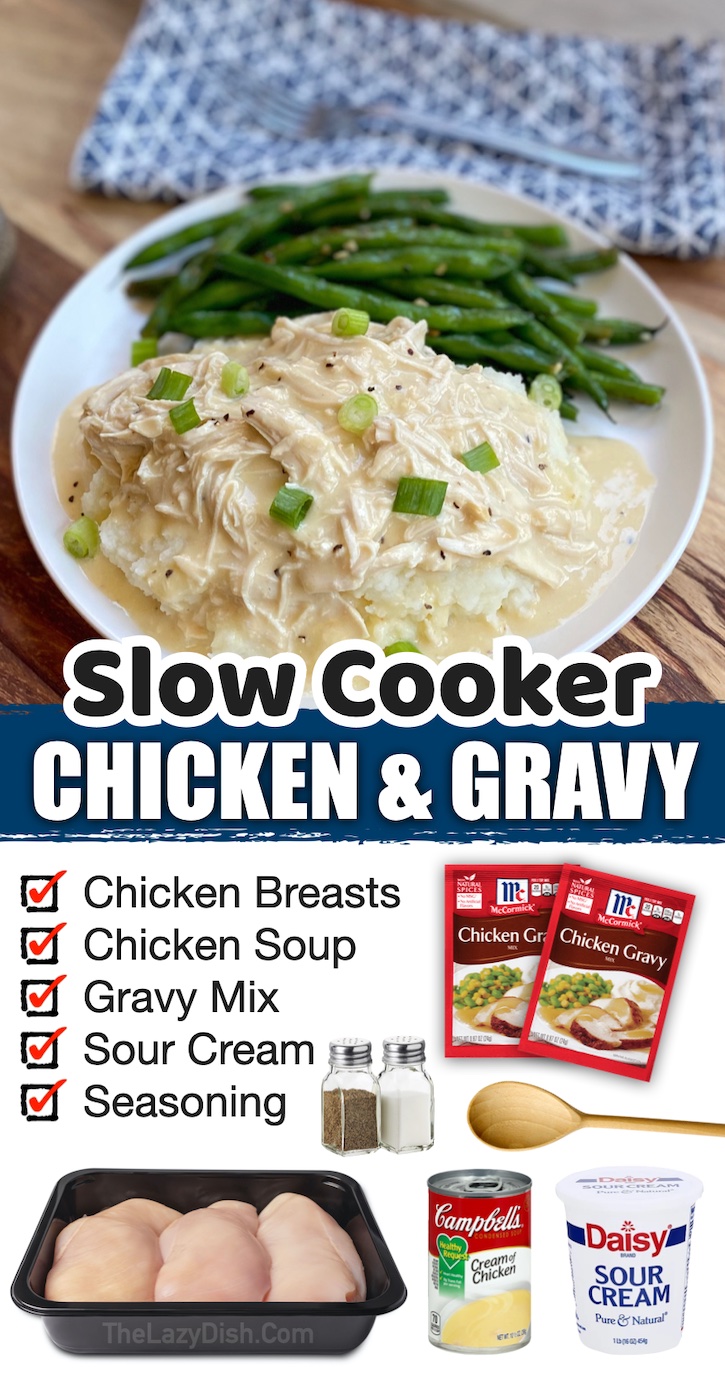 7. Frozen Burrito Casserole
Do you think frozen burritos are dry and boring? Try smothering them in enchilada sauce and cheese! This seriously tastes like something you'd get at a fancy restaurant, and it's a breeze to make in just one pan!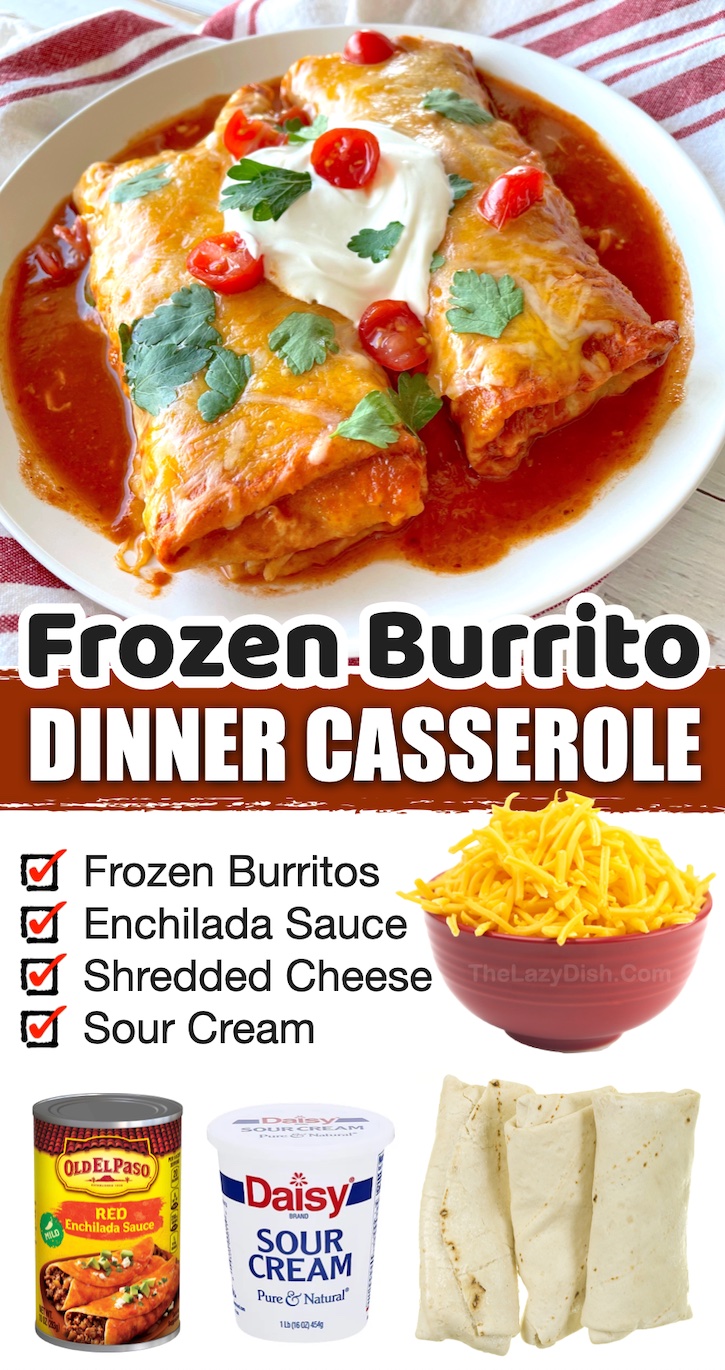 8. Cheeseburger Casserole
This classic recipe is popular for a reason! It's cheap, easy to make, and delicious. If you have a large family with kids or enjoy having leftovers, you've got to try this ground beef and pasta dinner casserole.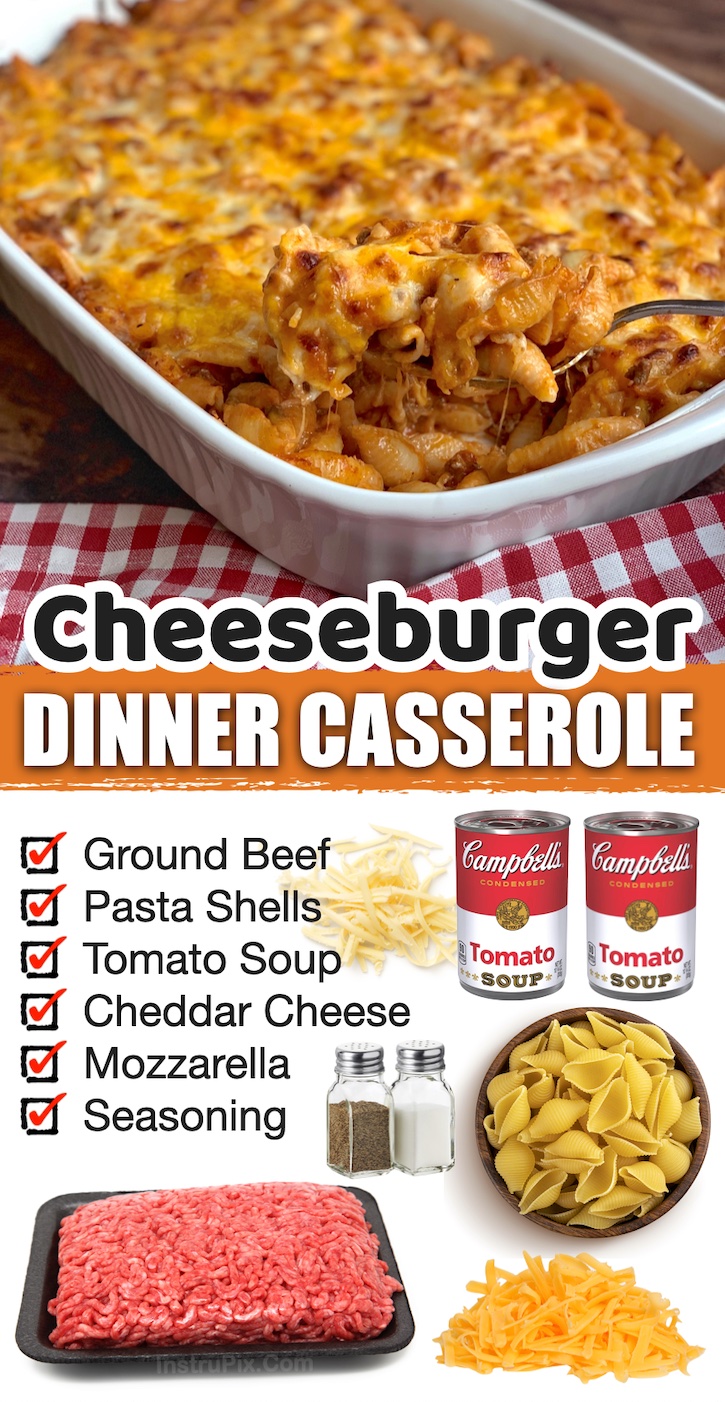 9. Garlic Toast Pizzas
Frozen garlic toast makes for the perfect last-minute pizza crust. Top it with your favorite pizza sauce, mozzarella cheese, and the toppings of your choice such as pepperoni or olives. It's easy enough for older kids and teens to make themselves!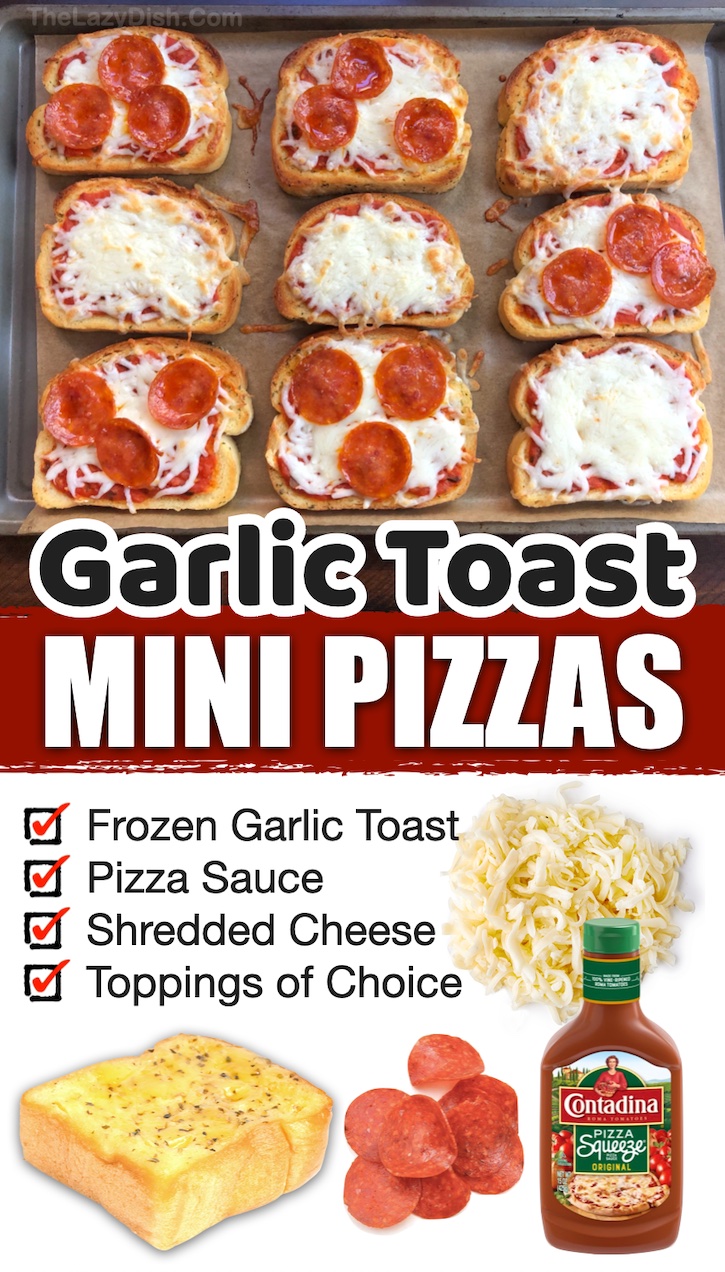 10. Stuffing Meatloaf
Even if you're not a meatloaf fan, this is an incredibly savory way to cook ground beef. Simply mix it with a box of Stove Top stuffing, eggs, and ketchup. Once baked, it tastes like something your grandma would make. It's surprisingly tasty, especially with mashed potatoes!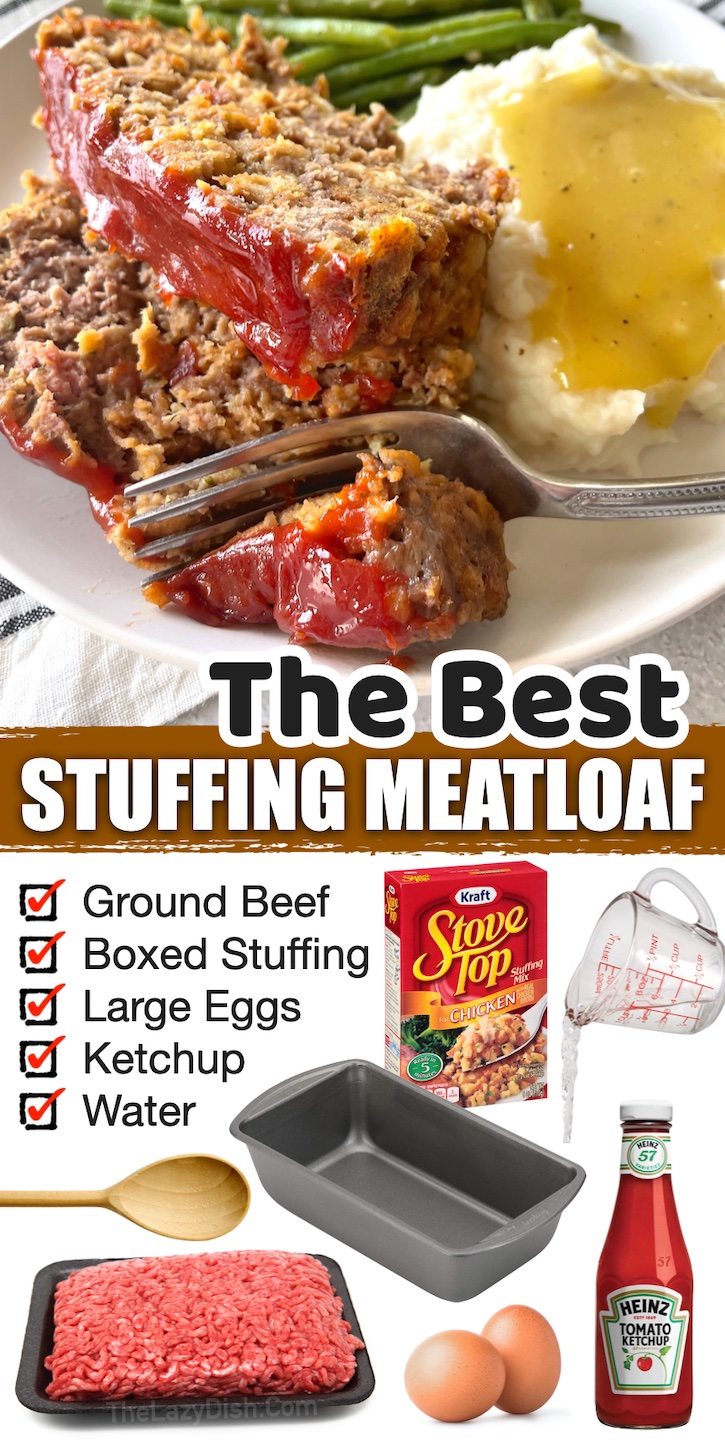 11. Cheesy Pesto Baked Chicken
Yes, you can make juicy and tender chicken in your oven! Top a few chicken breasts with a mixture of cream cheese and basil pesto, sprinkle on some mozzarella cheese, and bake. That's it! It's packed full of cheesy flavor and pairs well with a side of pasta or rice.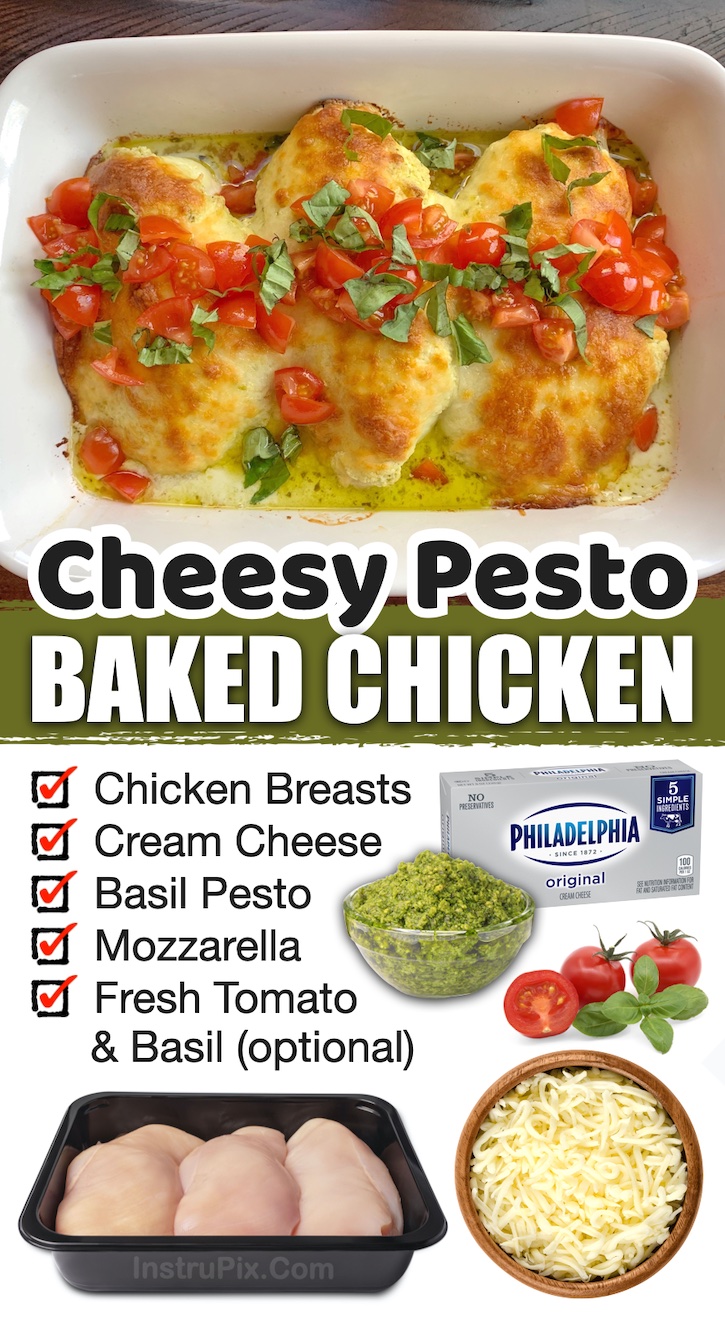 12. Pizzadillas
Take a classic quesadilla up a notch with pizza ingredients! Simply stuff that bad boy with pepperoni and dip in warm marinara. What else could you put in there? Olives, jalapeños, bell peppers? Don't forget to sprinkle on some Italian seasoning.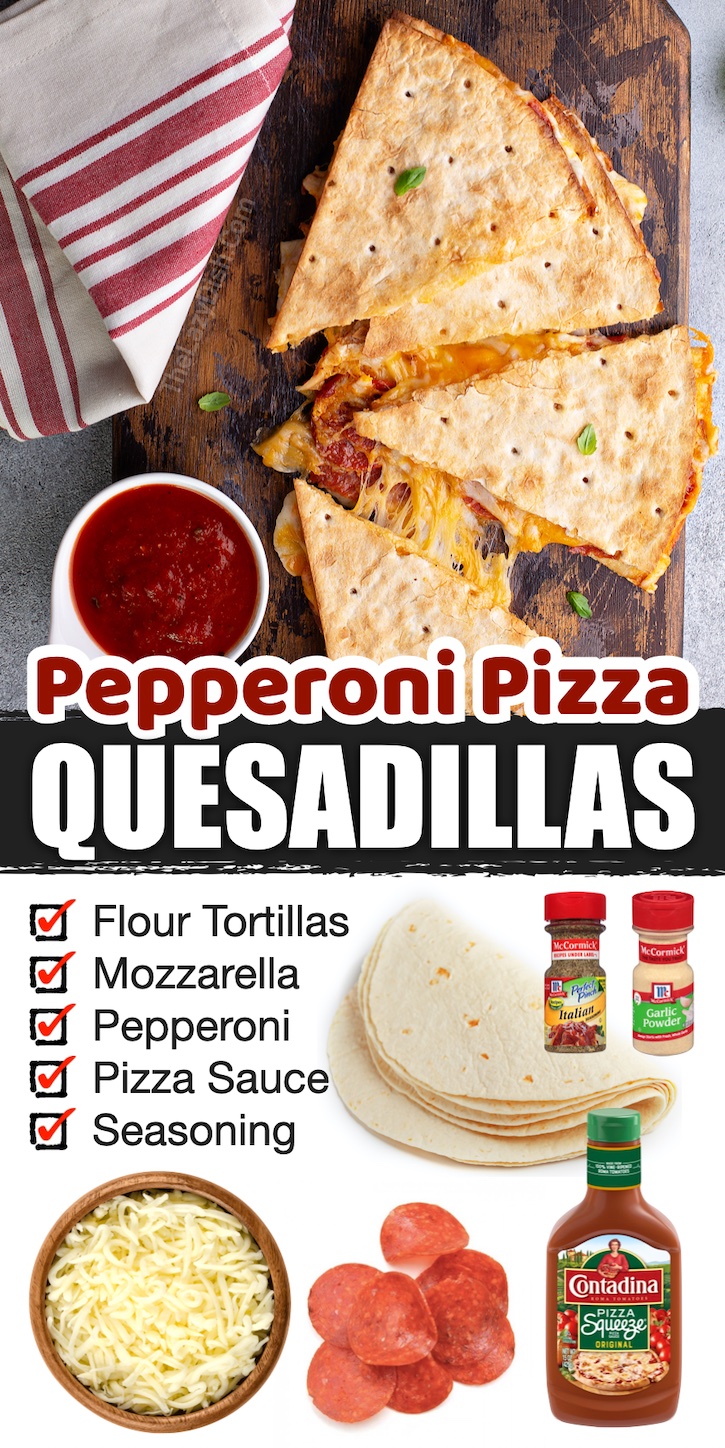 13. Sheet Pan Chicken Fajitas
Fajitas are a dream come true on just about any night of the week! Here is a simple way of making them in your oven with chicken. No grill required! Just toss with olive oil and a packet of fajita seasoning. You can thank me later.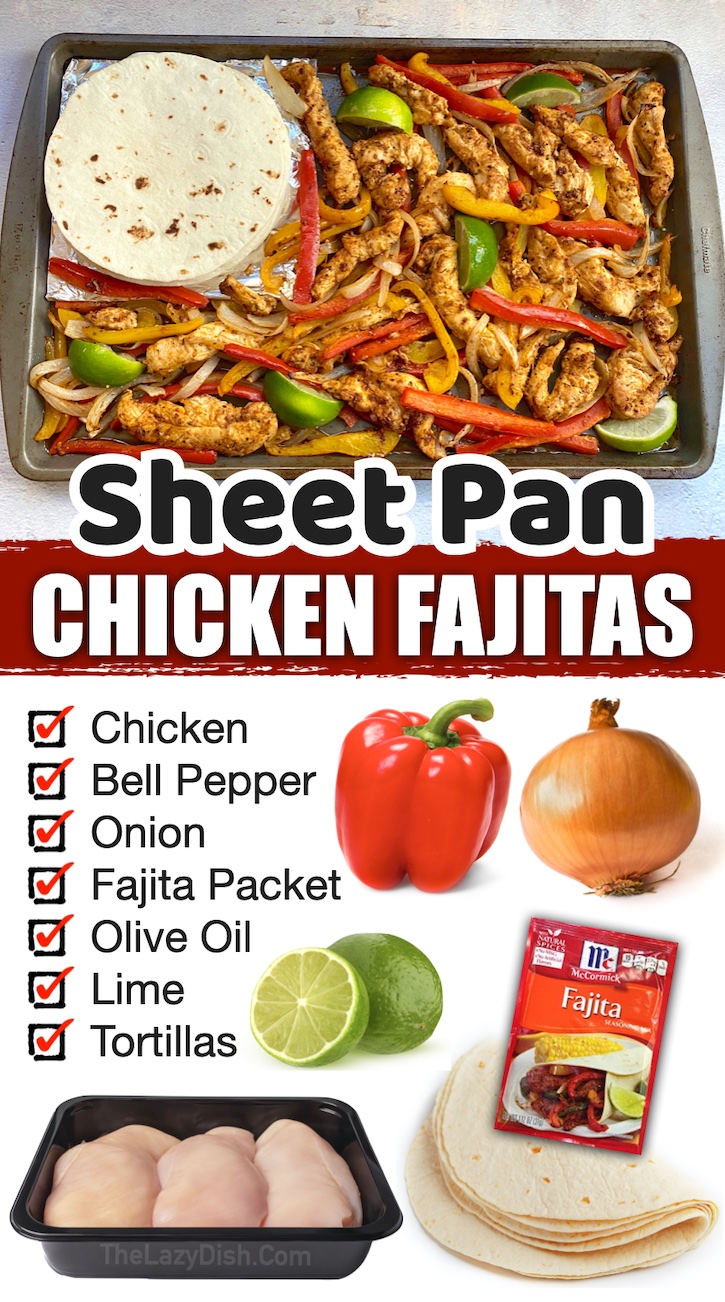 Helpful Tips
Cooking Tips for Beginners
Read the full recipe, instructions, notes and comments carefully before you start! You don't want any surprises while you're half way through cooking.
Make a mental note of the tasks that need to be done ahead of time such as marinating meats, pulling butter out of the fridge, thawing vegetables, etc. Some things need to be done the day before.
Chop vegetables, grate cheese and measure out spices before you start cooking to save time, prevent mistakes and reduce stress. I like to make sure I have everything I need right in front of me before I turn the stove or oven on.
Always set your timer for less cooking time than a recipe calls for before checking for doneness. Every oven varies! You can always add more time but you can't take it away.
If you're a beginner cook, follow the recipe, especially if you have dinner guests. You can always make notes and alter the recipe the second time around. At the same time, if you hate onions, leave them out! You can also leave out uncommon spices that you don't want to buy such as coriander.