A quick & easy oven baked chicken breast recipe for your family!
This amazing sweet and salty baked chicken is perfect for busy weeknight dinners. Simply mix all of the ingredients together in a pot and simmer until it thickens. Pour the heavenly teriyaki mixture over your chicken breasts in a baking dish and bake until tender and juicy. Serve with rice, vegetables, or salad to make a complete meal.
Even your picky eaters will love this recipe. It's full of flavor! If you like traditional Japanese teriyaki chicken sauce, you're going to love this simple homemade recipe. You can also use this teriyaki sauce for salmon, grilled chicken, drumsticks, wings, strips, frozen chicken tenders, and more.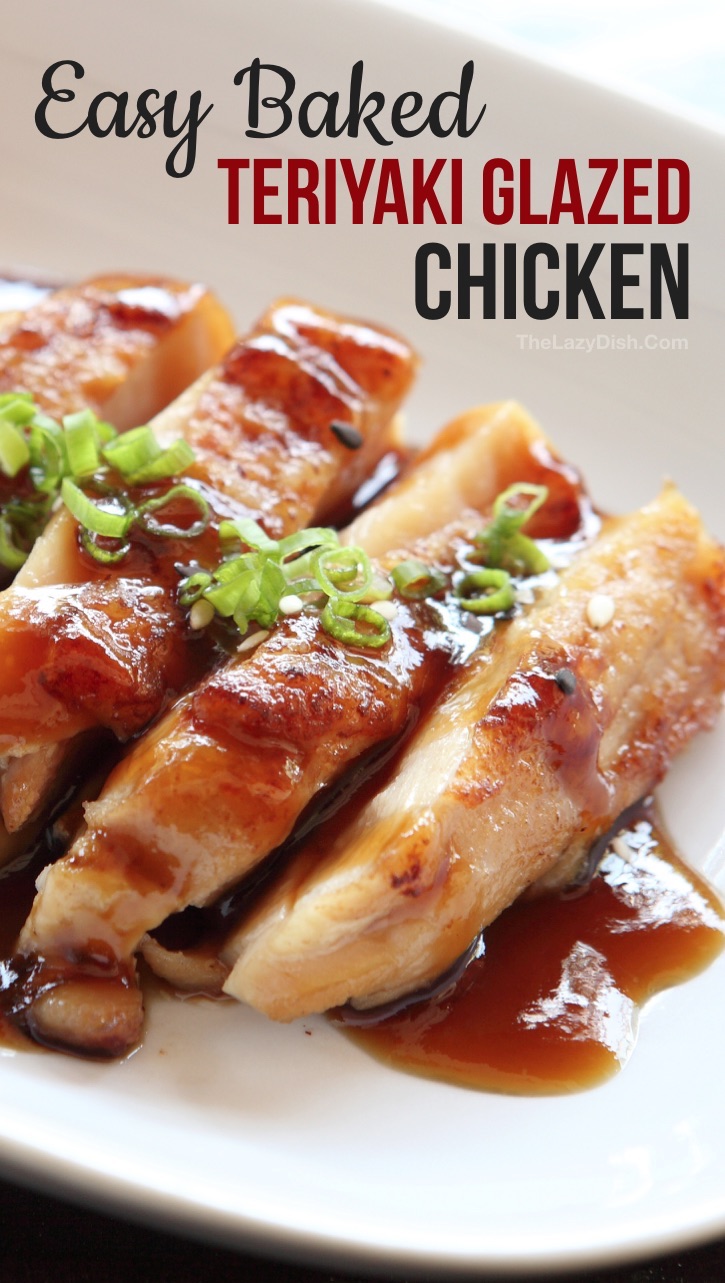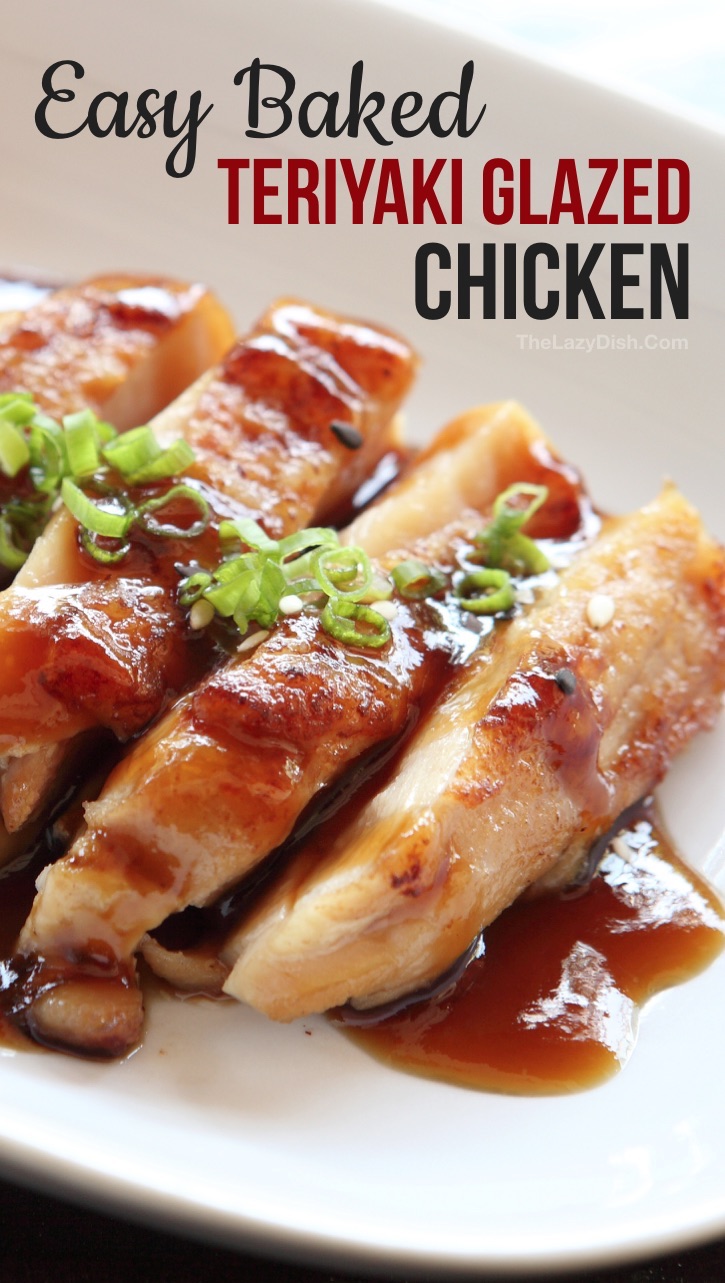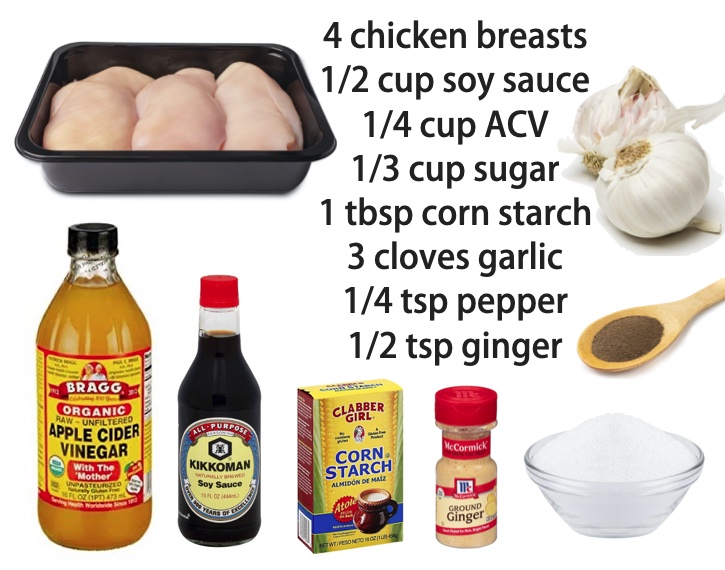 If you happen to end up with any leftover chicken, it's really good for lunch or dinner the next day. That's always a bonus! I love it when I get two meals out of one easy recipe.
This yummy baked chicken is even easier when served with frozen rice and veggies that heat up in the microwave in just minutes.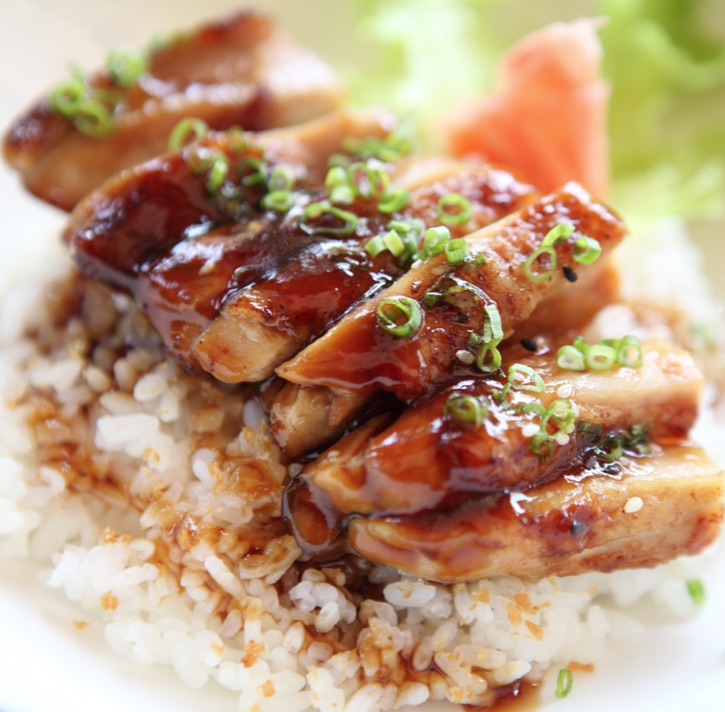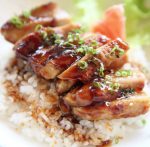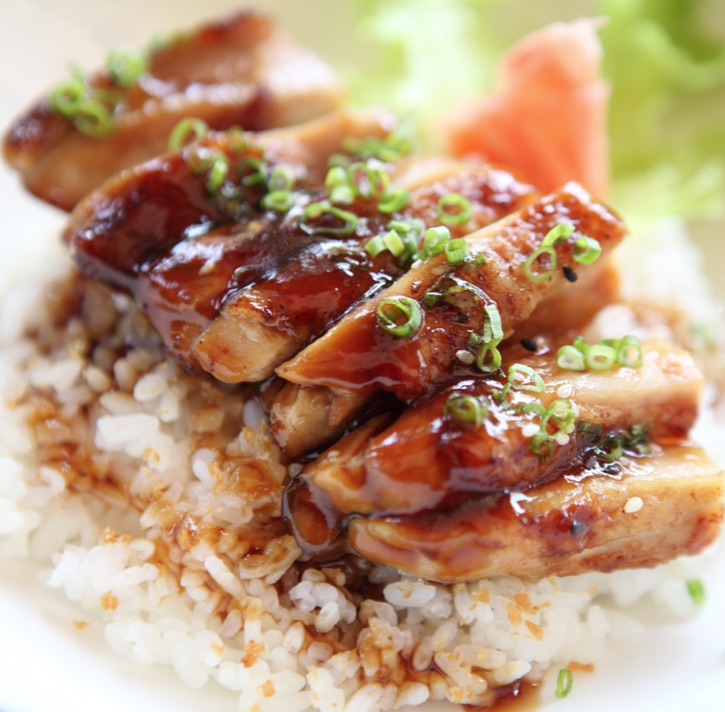 Easy Baked Teriyaki Chicken
This simple chicken dinner is a family favorite! It's quick, easy, and absolutely delicous. If you like teriyaki sauce, you're going to love how easy it is to make for last minute meals. This sweet sauce can be used for any kind of chicken including grilled chicken, oven baked breasts, thighs, wings, frozen tenders, and more. It's also really delicious on salmon!
Keyword:
chicken breasts, easy meals, family meals, oven baked, teriyaki sauce
Ingredients
1/2

cup

soy sauce

1/4

cup

apple cider vinegar

1/3

cup

sugar

1

tbsp

corn starch

1

tbsp

water

3

cloves of garlic

(minced)

1/4

tsp

ground black pepper

1/2

tsp

ground ginger

4

small boneless chicken breasts

(about 2 pounds)
Instructions
In a small saucepan over medium heat, combine the soy sauce, apple cider vinegar, sugar, corn starch, water, garlic, pepper, and ginger. Stir and bring to a boil. Reduce the heat to low and simmer for about 10 minutes, stirring constantly.

Once the sauce has thickened, remove it from the heat and allow it to cool for about 5 minutes.

Meanwhile, preheat your oven to 375 degrees and grease a baking dish large enough to fit the chicken breasts.

Place your chicken into your prepared dish and pour about half of the sauce evenly over top.

Bake for 15 minutes, and then pour the rest of the sauce over top. Continue baking for another 10-20 minutes, or until your chicken is thouroughly cooked.

Remove from the oven and let cool for a few minutes before serving with rice, veggies, or salad. You can also garnish with sesame seeds or chopped green onion!