I've rounded up a list of the best quick and easy dinner ideas that your picky kids will actually eat! Everything from chicken and ground beef to pasta and mini pizzas. These simple recipes are all made with just a few basic ingredients and take less than 30 minutes to throw together.
Are you looking for quick and easy meals to make for your picky eaters?
Your kids are going to love these budget friendly dinner recipes almost as much as you. Not only are they incredibly tasty, they are effortless to make on busy school nights with just a handful of basic, cheap ingredients.
Sometimes I find myself stuck in a rut, making the same boring meals every night– spaghetti, bean burritos, chicken nuggets. Sound familiar? Preparing a fun and interesting dinner for kids can seem overwhelming, especially on weekdays when, as a busy mom, you're too tired to be in the kitchen all night cooking and cleaning. No worries! I've rounded up my best reviewed kid-friendly dinner ideas into one organized place. But the best part is, they're not just for kids. Adults love them, too. 🙂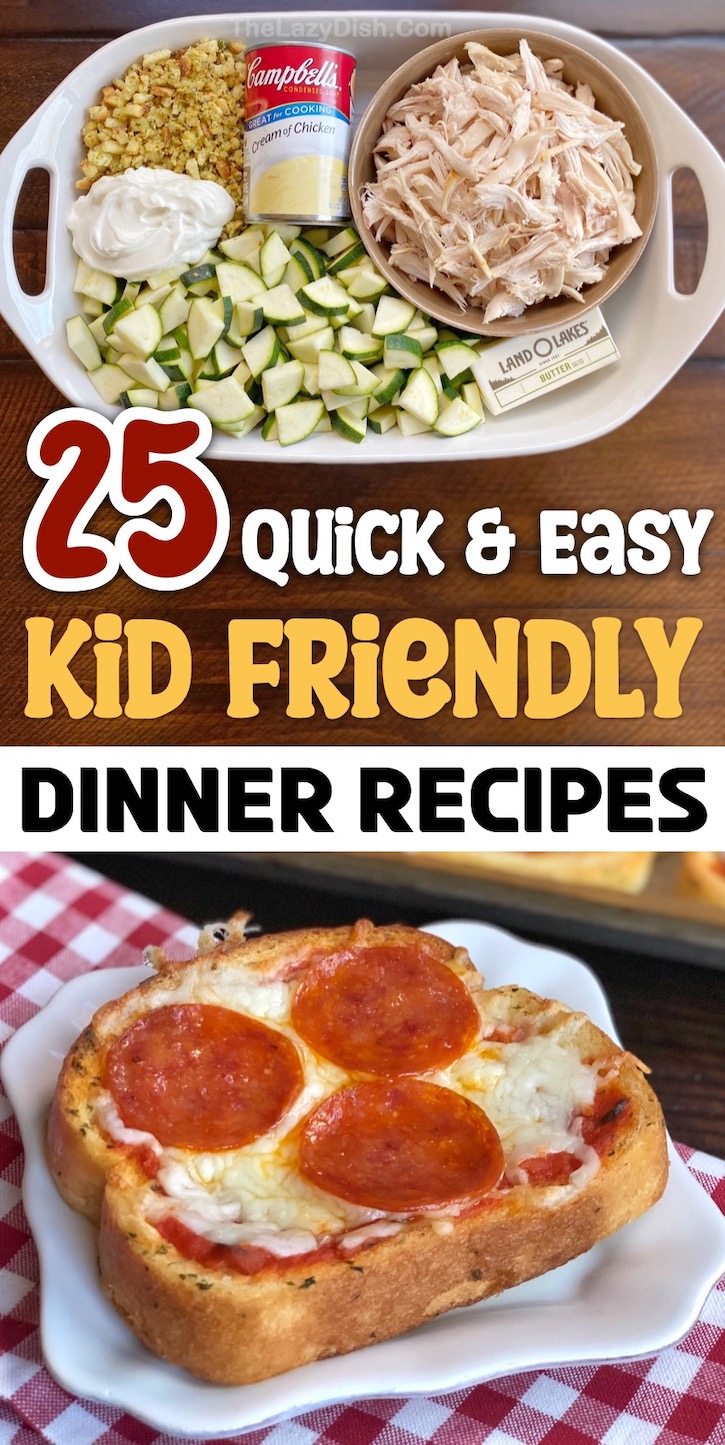 1. Lazy Enchiladas
Smother frozen taquitos in enchilada sauce and cheese for the easiest dinner you'll ever make! Keep these pantry staples and freezer staples on hand for last minute meals on busy school nights. You'll thank me later.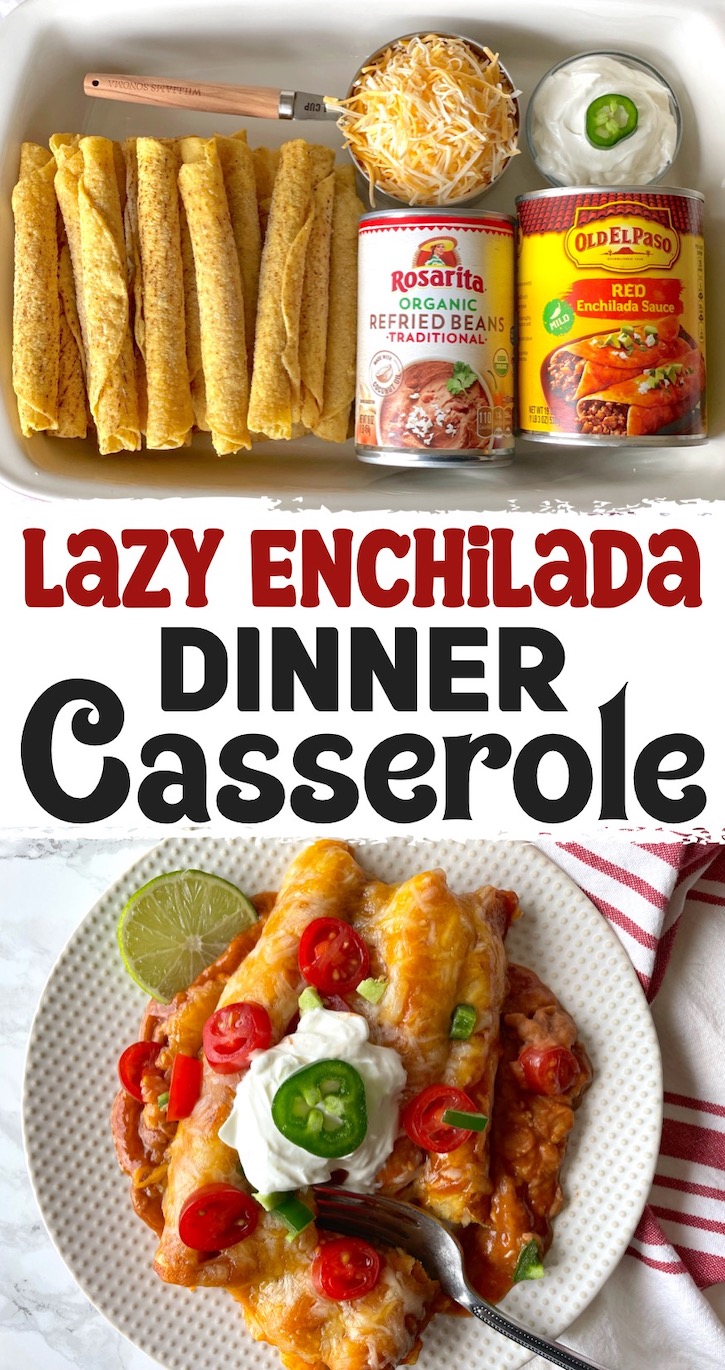 2. Mini Chicken Pot Pies
With just 4 simple ingredients and muffin pan, you can make this deliciously fun dinner that even the pickiest of eaters will gobble up. And, they're loaded with a variety of healthy vegetables!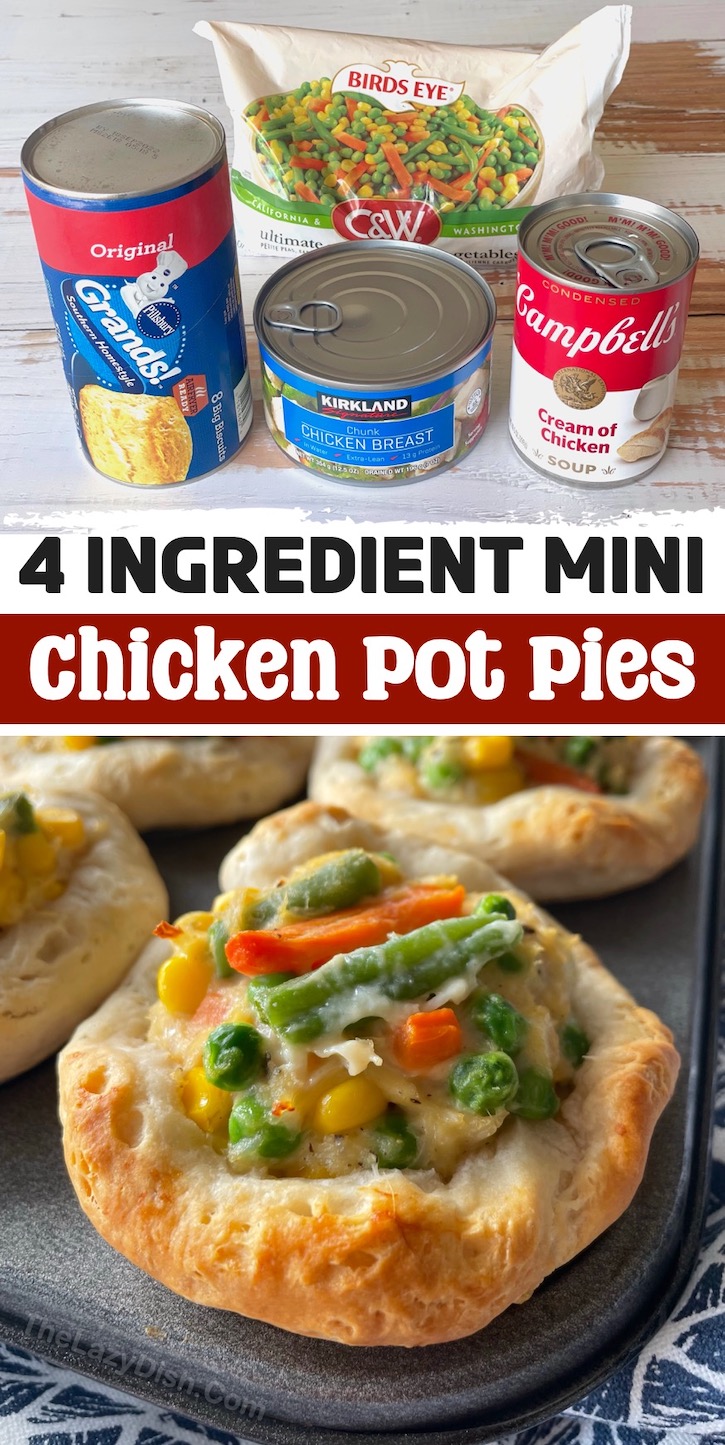 3. Taco Mac & Cheese
Combine these two classic comforts to create a fun and flavorful dinner your entire family will practically inhale. Seasoned ground beef and a few boxes of Velveeta Shells & Cheese are all you need to make this fast dinner idea.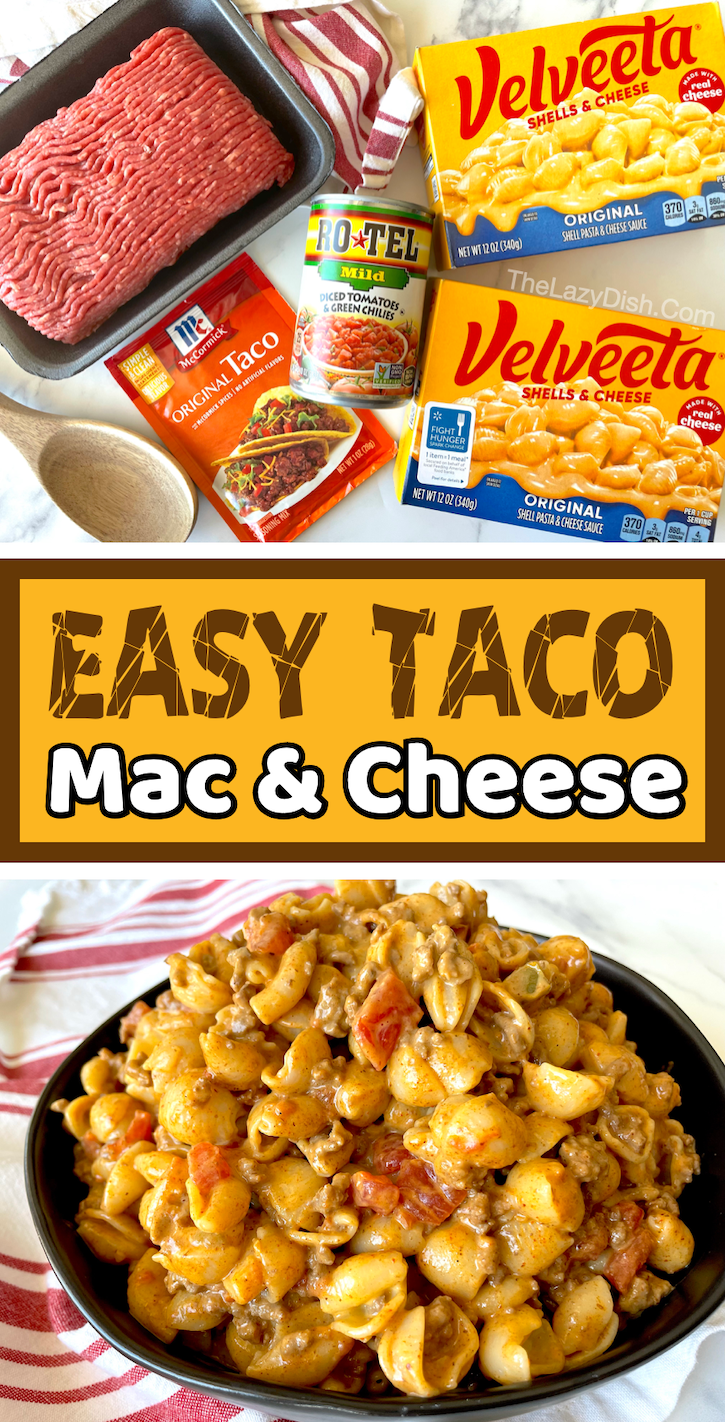 4. Lazy Lasagna
Simply layer frozen ravioli in a baking dish with your favorite jar of pasta sauce and lots of cheese to create a yummy, vegetarian meal that tastes and looks just like lasagna! You can also add ground beef, sausage, or veggies to the layers.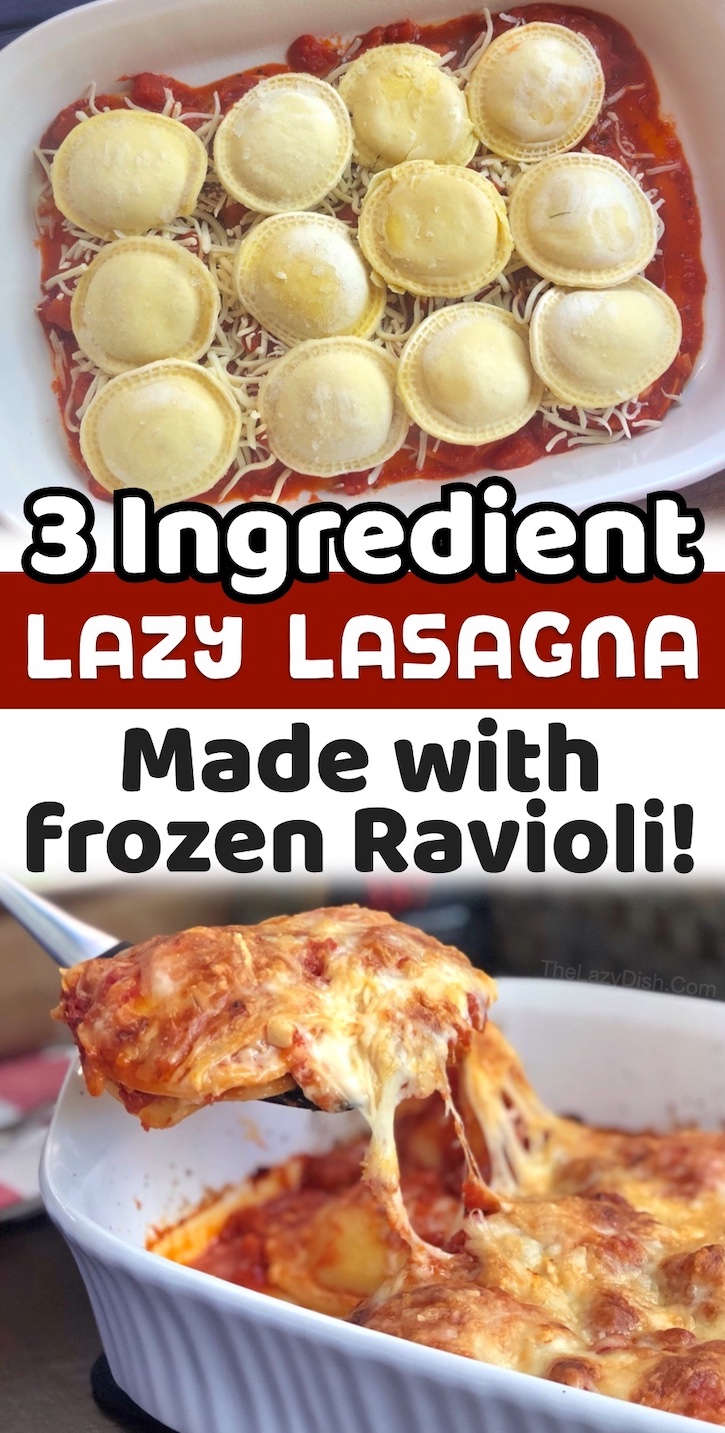 5. Slow Cooker Chicken & Gravy
Dump a few chicken breasts, a can of chicken soup, sour cream, and a few packets of chicken gravy into your Crockpot to make this delicious shredded chicken. Serve over mashed potatoes, rice, or pasta for an easy kid friendly meal.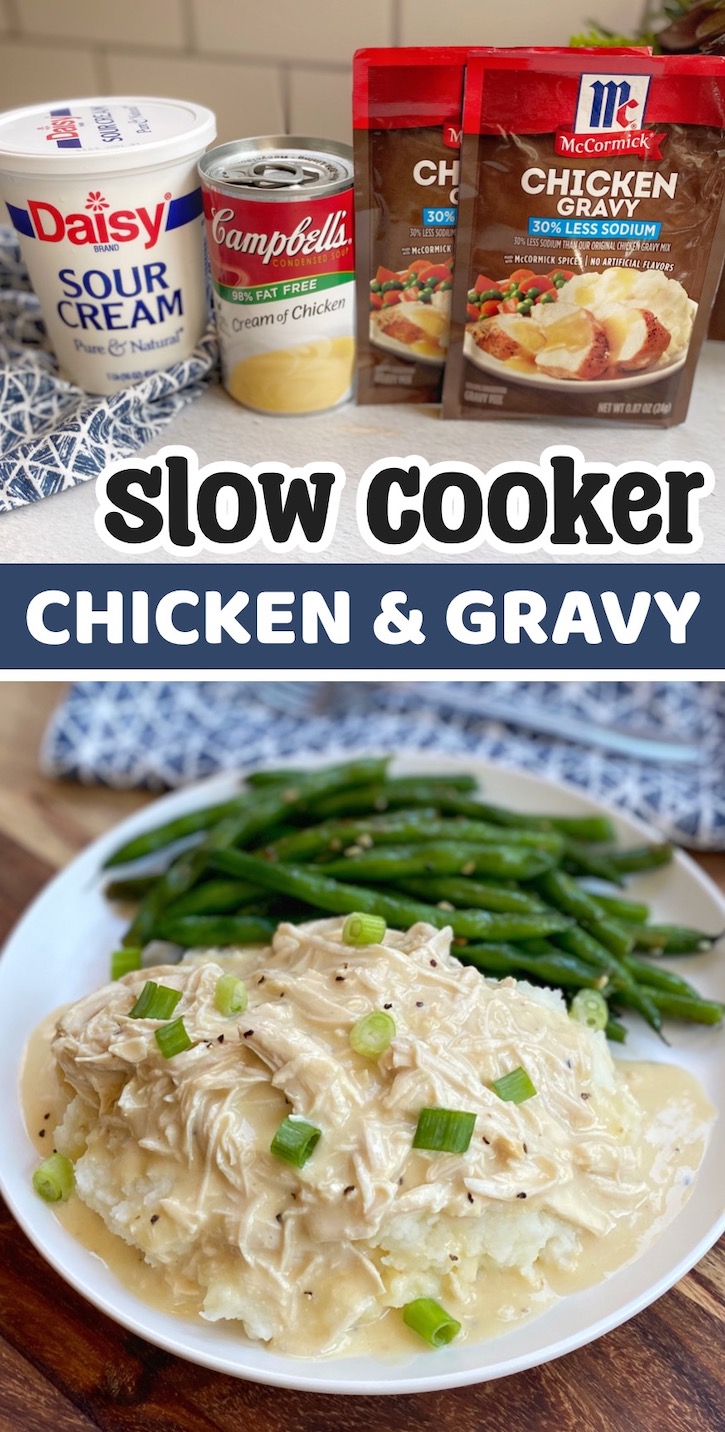 6. Lazy Shepherd's Pie
This classic Shepherd's Pie recipe has been made extra easy with a short shopping list. The combination of ingredients makes a main dish that is not only nutritious, but insanely delicious.
7. Frozen Burrito Dinner Casserole
If you think frozen burritos are dry and boring, wait until you smother them in enchilada sauce and cheese! You can customize this easy dinner every time you make it with a variety of different burritos options, as well as various flavors and brands of sauce.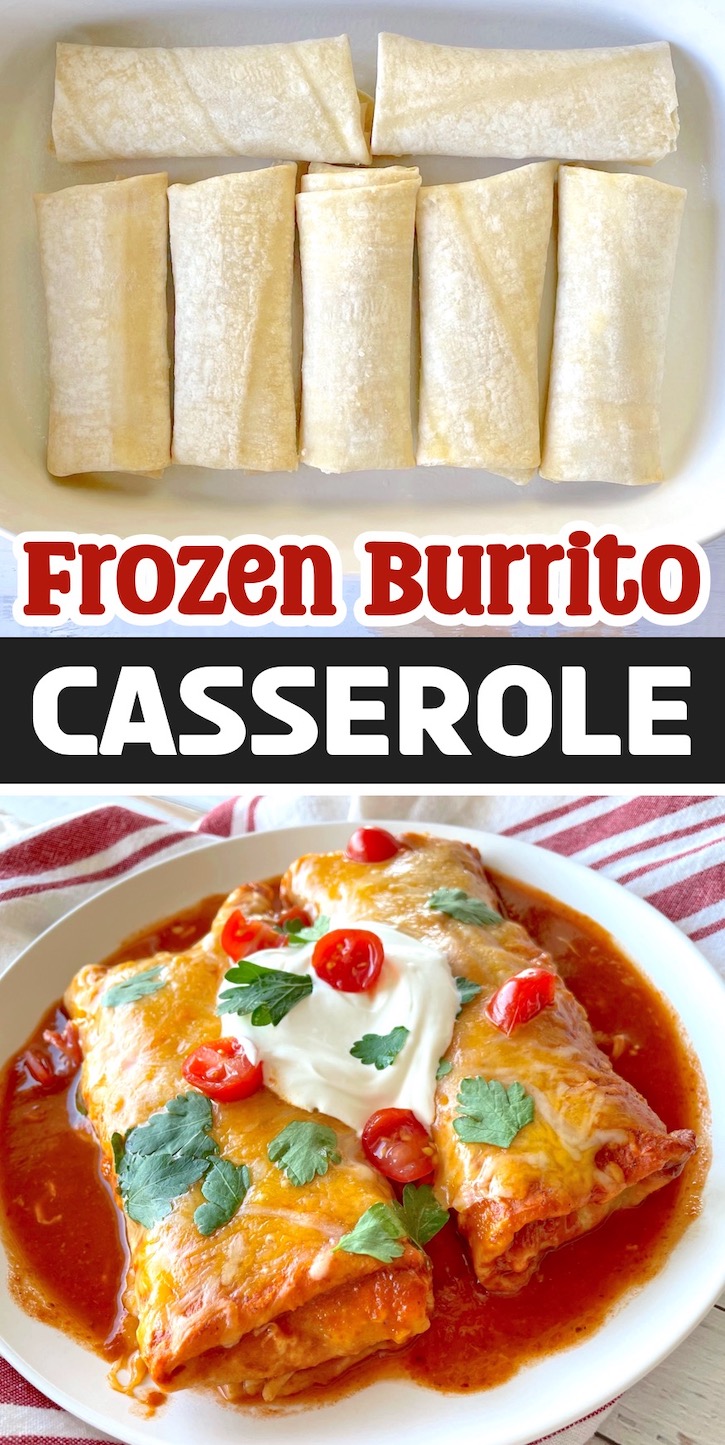 8. Cheesy Baked Tortellini & Meat Sauce
Cream cheese may not be an ingredient you think of when it comes to pasta sauce, but it makes everything extra creamy and delicious! You've got to try it in this trending ground beef dinner casserole.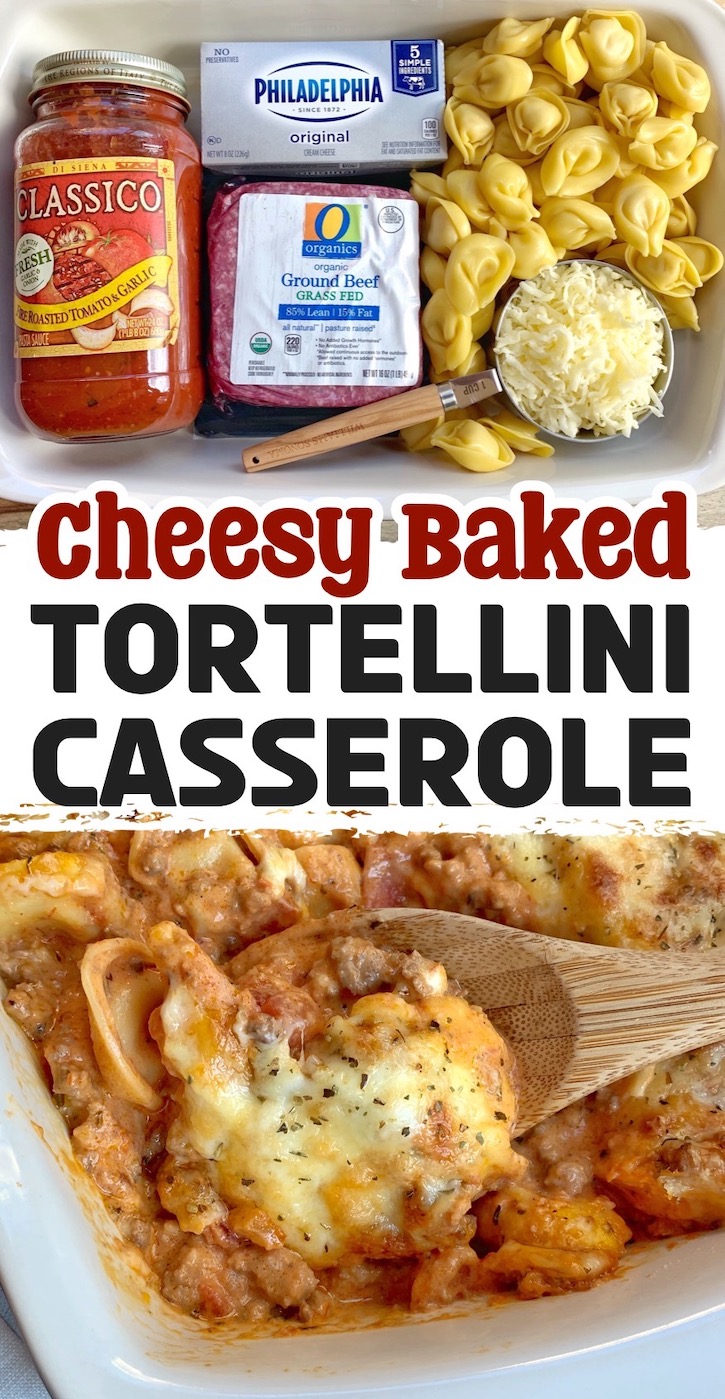 9. Stuffing Meatloaf
I've never been excited about meatloaf, but the Stove Top Stuffing in this recipe is a game changer. Not only does it make the prep effortless with just a few ingredients to combine, it creates the best flavor and texture a meatloaf can get.
10. Creamy Garlic Sausage Pasta
Tired of eating ground beef for dinner? Try sausage instead! It's wonderful tossed with pasta in this creamy homemade garlic sauce. Toss in the veggies of your choice to make the meal complete.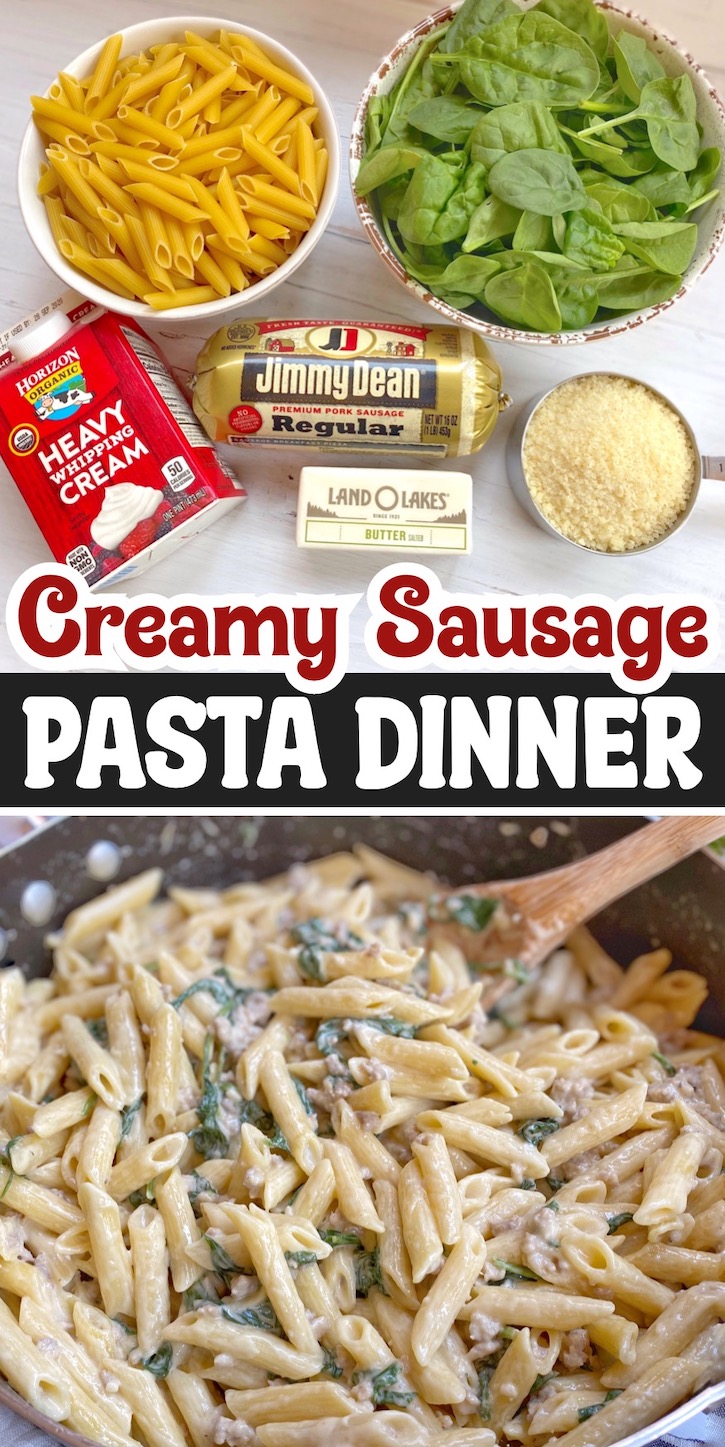 11. Cheeseburger Casserole
If you have picky kids at home, this simple dinner idea is a total hit! You seriously can't go wrong with combining cheesy hamburger meat with pasta, and the tomato soup is the perfect addition to bring everything together.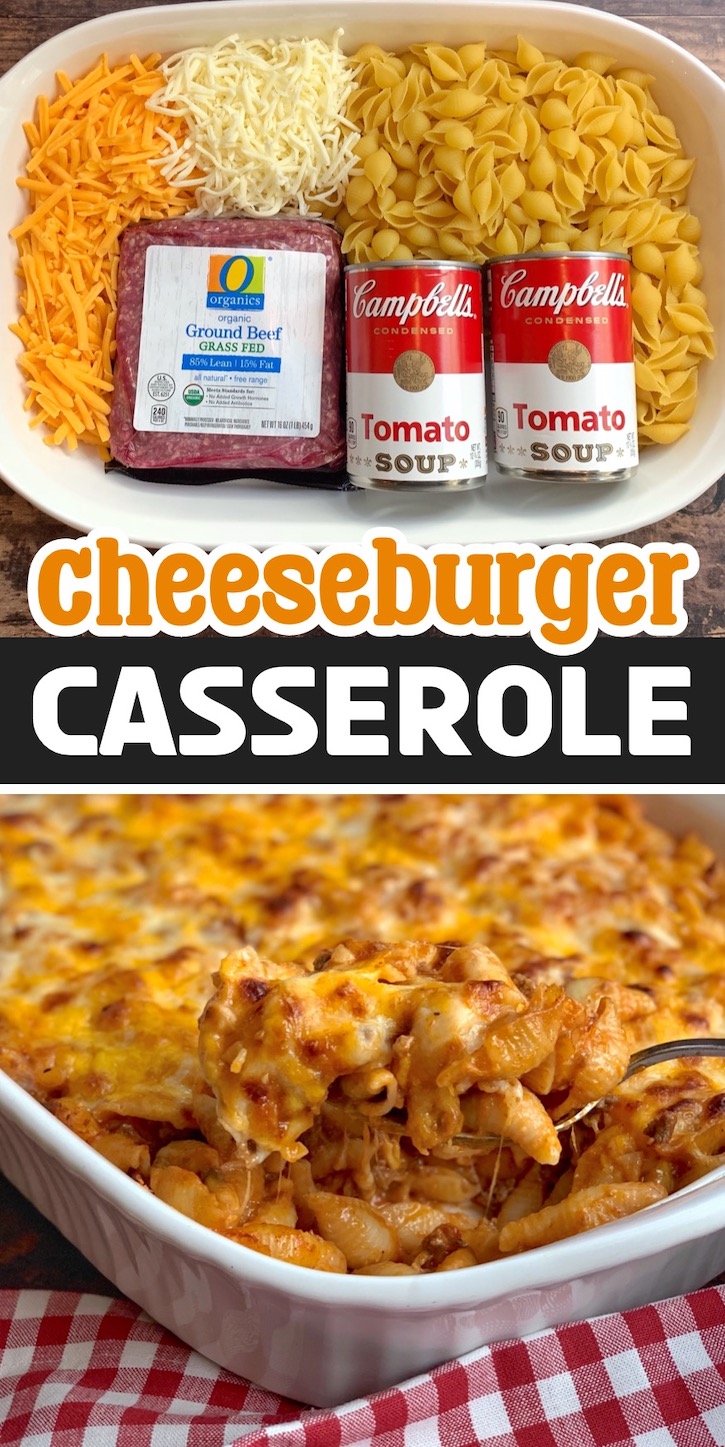 12. Chicken Broccoli Rice Casserole
If you're a busy mom on a budget, canned chicken is a pantry staple you've got to try for making last minute dinners! Not only is it cheap and convenient, It's incredible in this cheesy dinner casserole, as well as lots of other oven baked meals.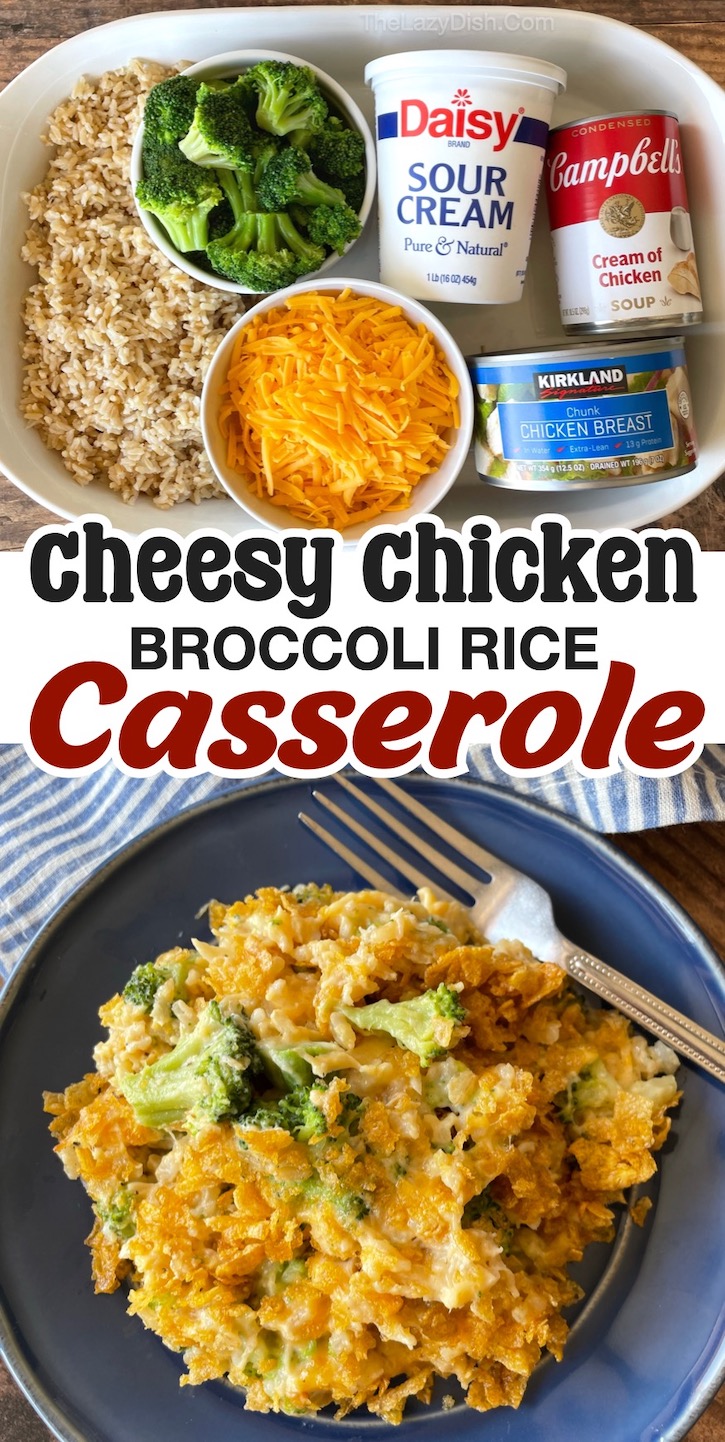 13. Creamy White Chicken Enchiladas
Enchiladas are my kids' absolute favorite dinner recipe, and this creamy recipe is always on rotation at my house. It's become incredibly popular on Pinterest for a reason! It's quick to throw together and very tasty.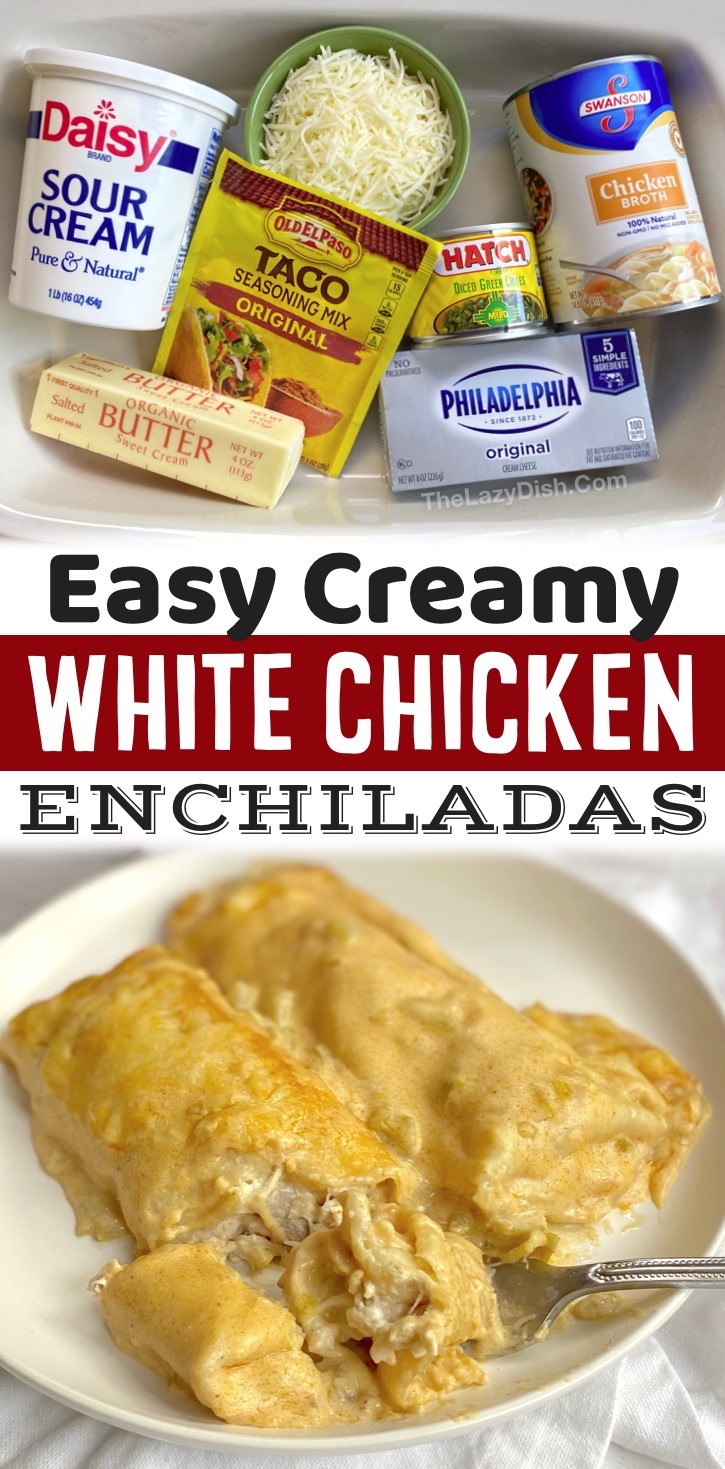 14. Cheeseburger Biscuit Casserole
If you love cheeseburgers but don't want to be outside cooking on the grill, this recipe is for you. Replace burger buns with refrigerated biscuits to make these yummy cheeseburger biscuits in your oven.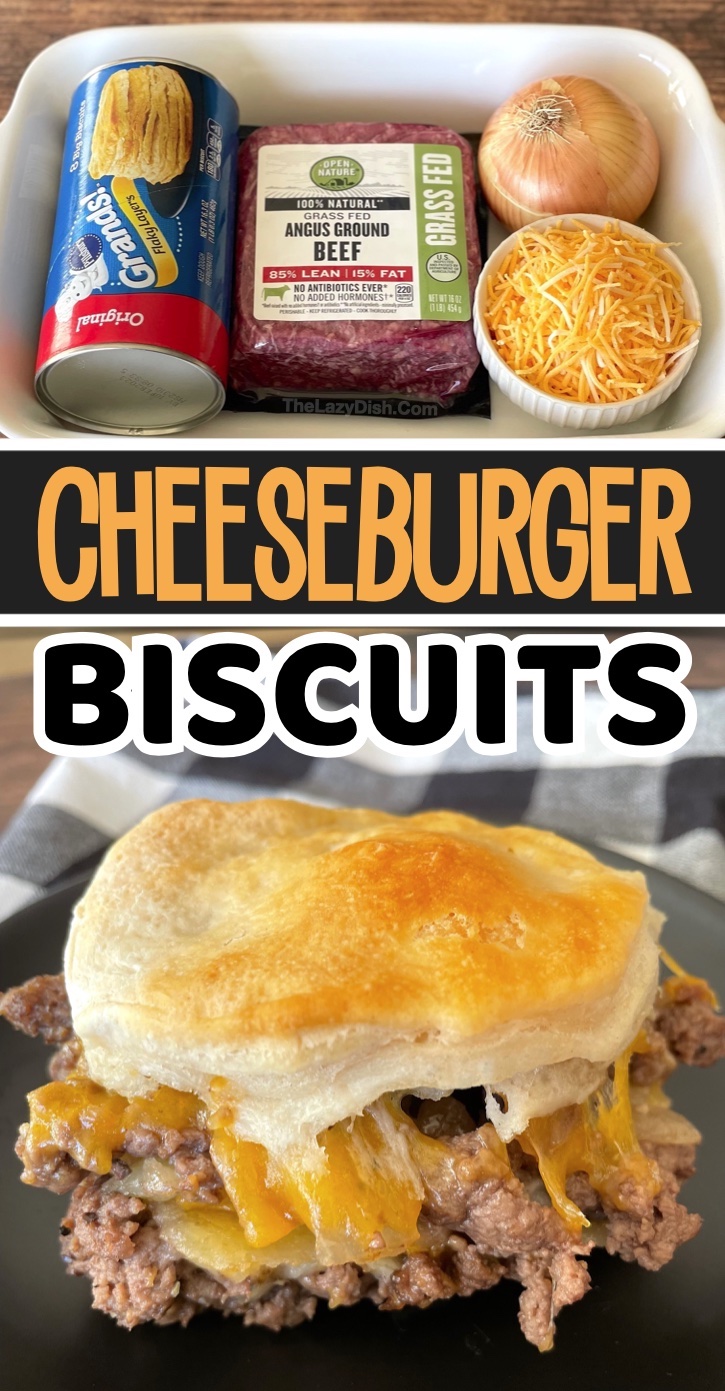 15. Creamy Shredded Chicken Tacos
A slow cooker is a life saver for busy parents with a family to feed! My kids are always up for tacos, and this recipe takes them up a notch. Combine chicken breasts, salsa, cream cheese and taco seasoning into your Crockpot to make this rich and creamy shredded chicken. Serve in tortillas or over rice!
16. Meatball Cupcakes
Frozen meatballs wrapped in buttery refrigerated dough and topped with pizza sauce and cheese. A super fun and easy handheld dinner made in a mini muffin pan!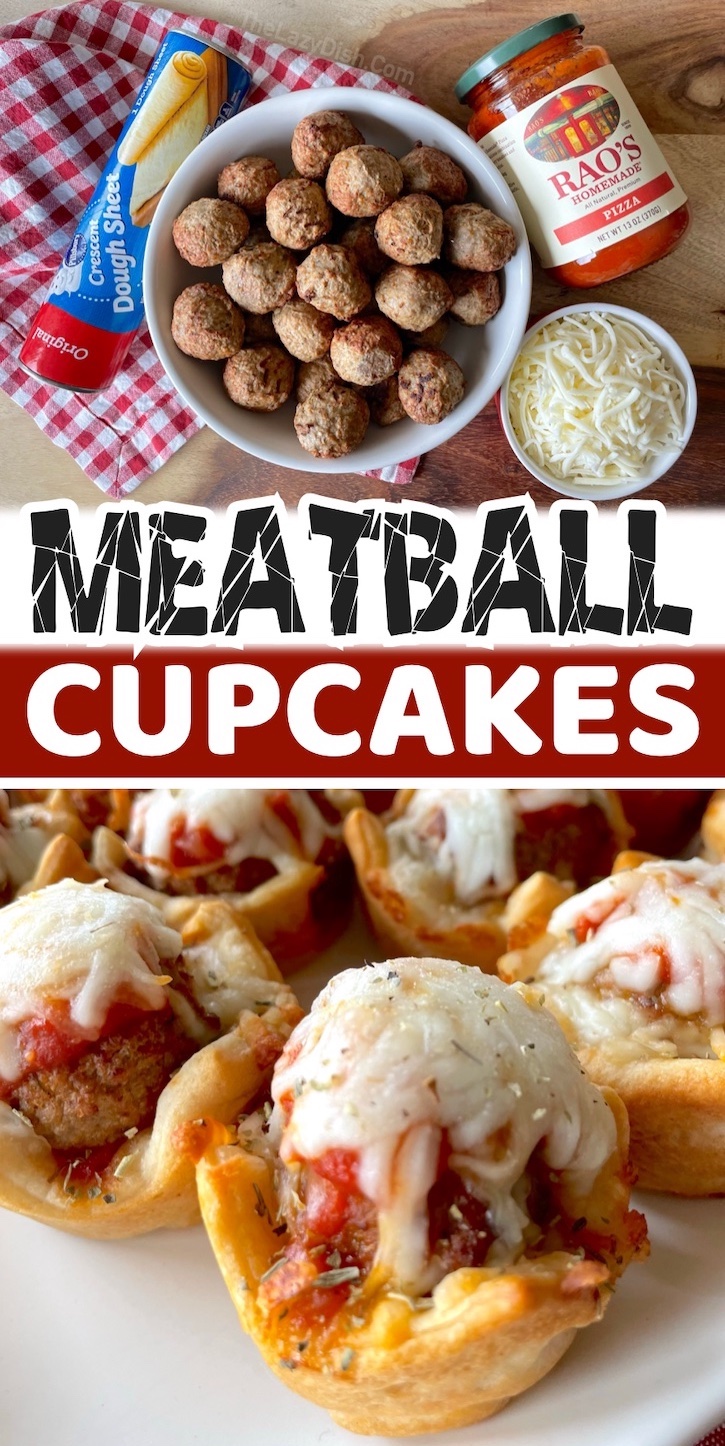 17. Creamy Ranch Baked Chicken
This easy chicken dinner recipe pairs wonderfully with just about anything! You simply top a few chicken breasts with this heavenly mixture and bake everything up in one pan. Serve with pasta, rice, potatoes, veggies, salad, or anything else you'd like.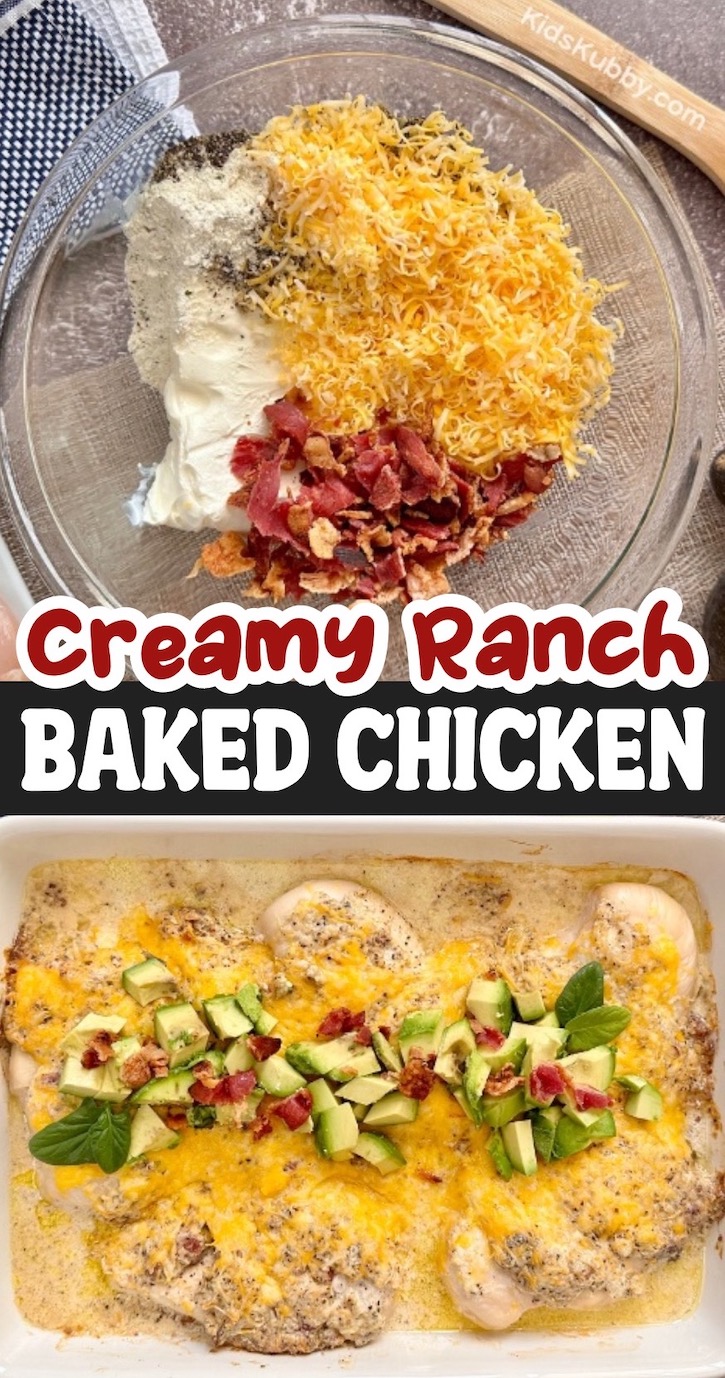 18. Smash Burgers
Seasoned ground beef smashed onto flour tortillas and then cooked on a hot griddle to create an irresistible fusion of cheeseburgers and tacos. Fun to eat, and even more fun to make! These are great for a summer cook-out or even camping with your Blackstone.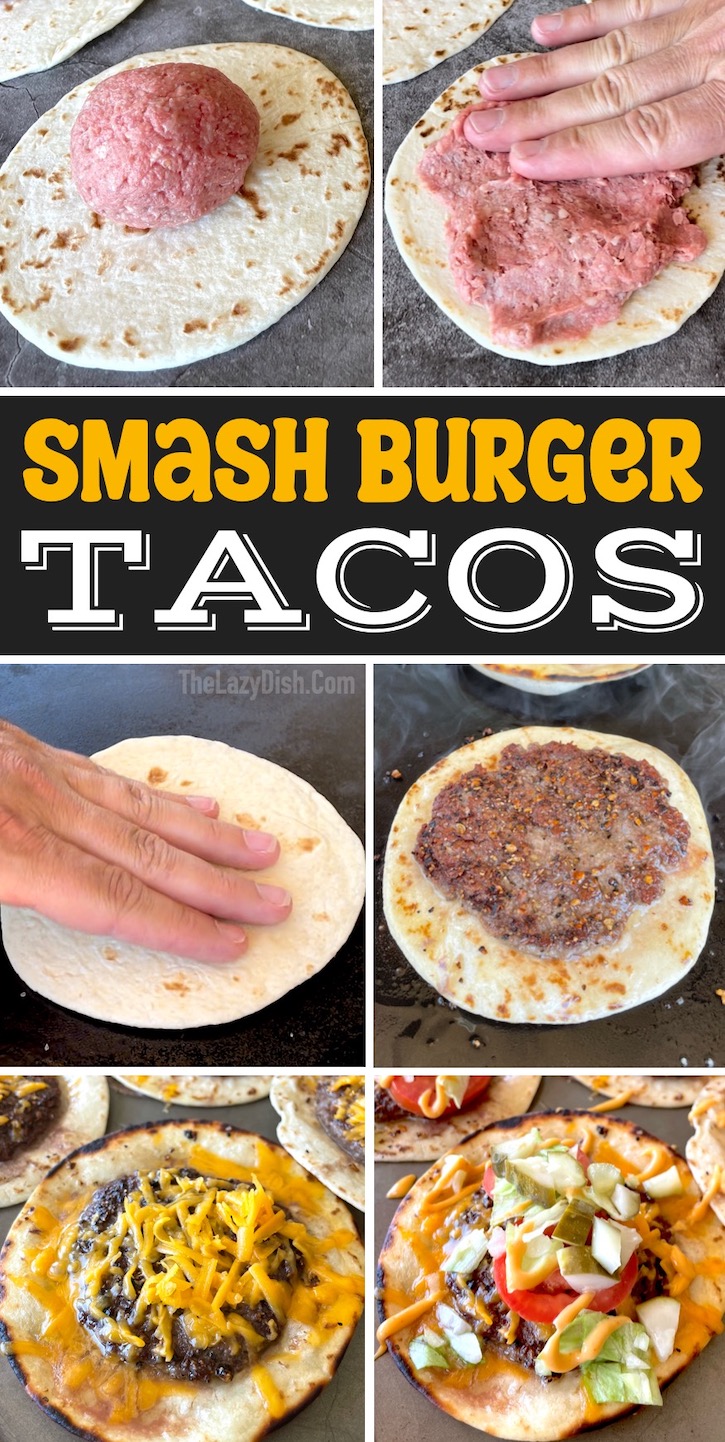 19. Chicken Parmesan Pasta Casserole
If you have picky eaters to feed, this rotisserie chicken dinner is a piece of cake to throw together on busy school nights. Customize it to your liking with your favorite pasta sauce and seasonings.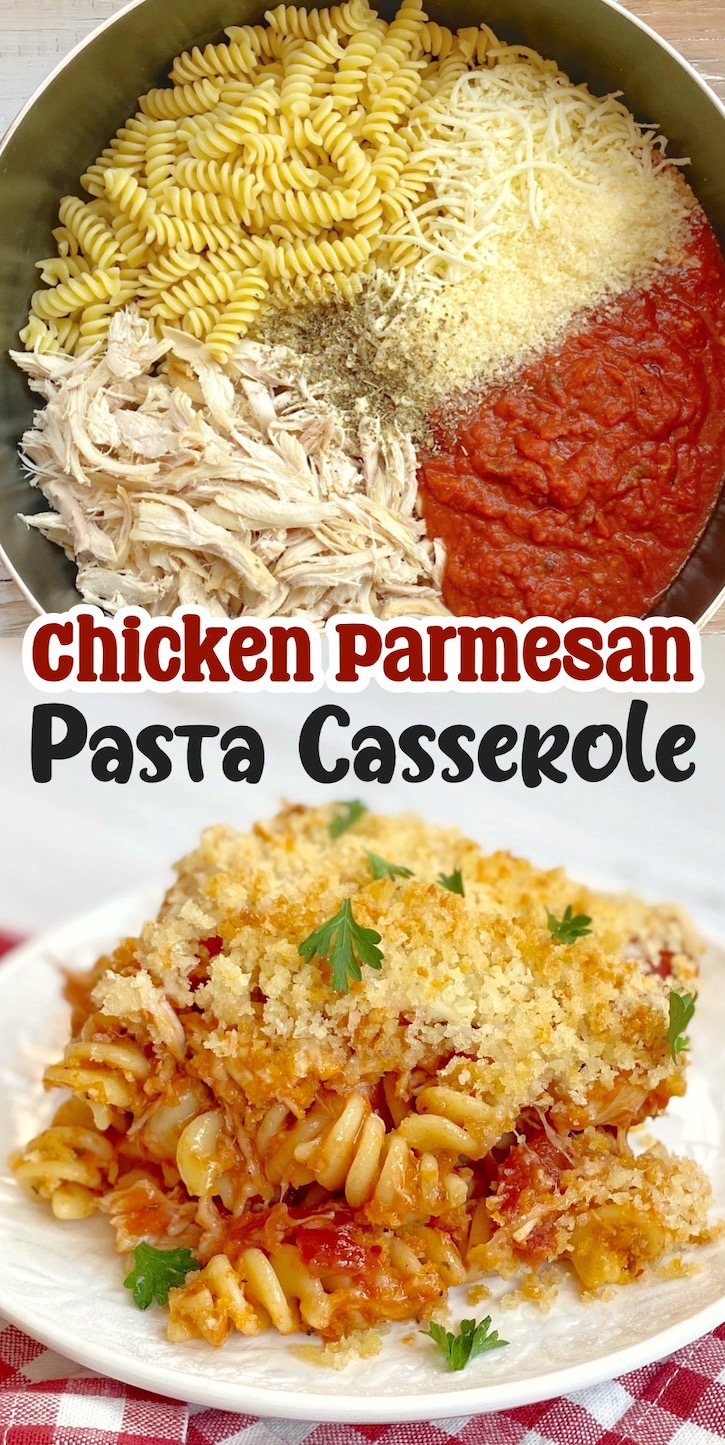 20. Garlic Toast Pizzas
Everyone loves pizza, and you won't believe how easy it is to make when you use frozen garlic toast for your crust! This quick meal is simple enough for older kids and teenagers to make for themselves.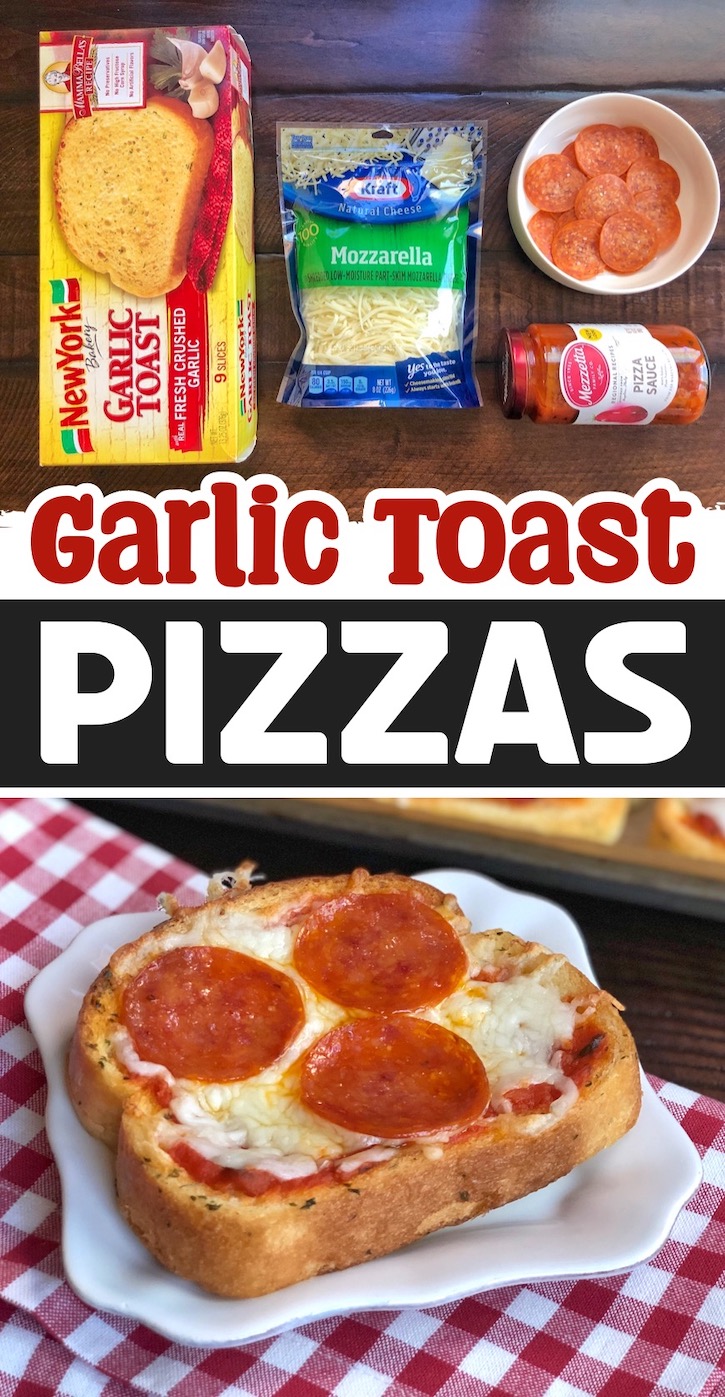 21. Taco Stuffed Pasta Shells
Jumbo pasta shells stuffed full of cheesy, taco seasoned ground beef, and then smothered in enchilada sauce in large baking dish. Yes, please!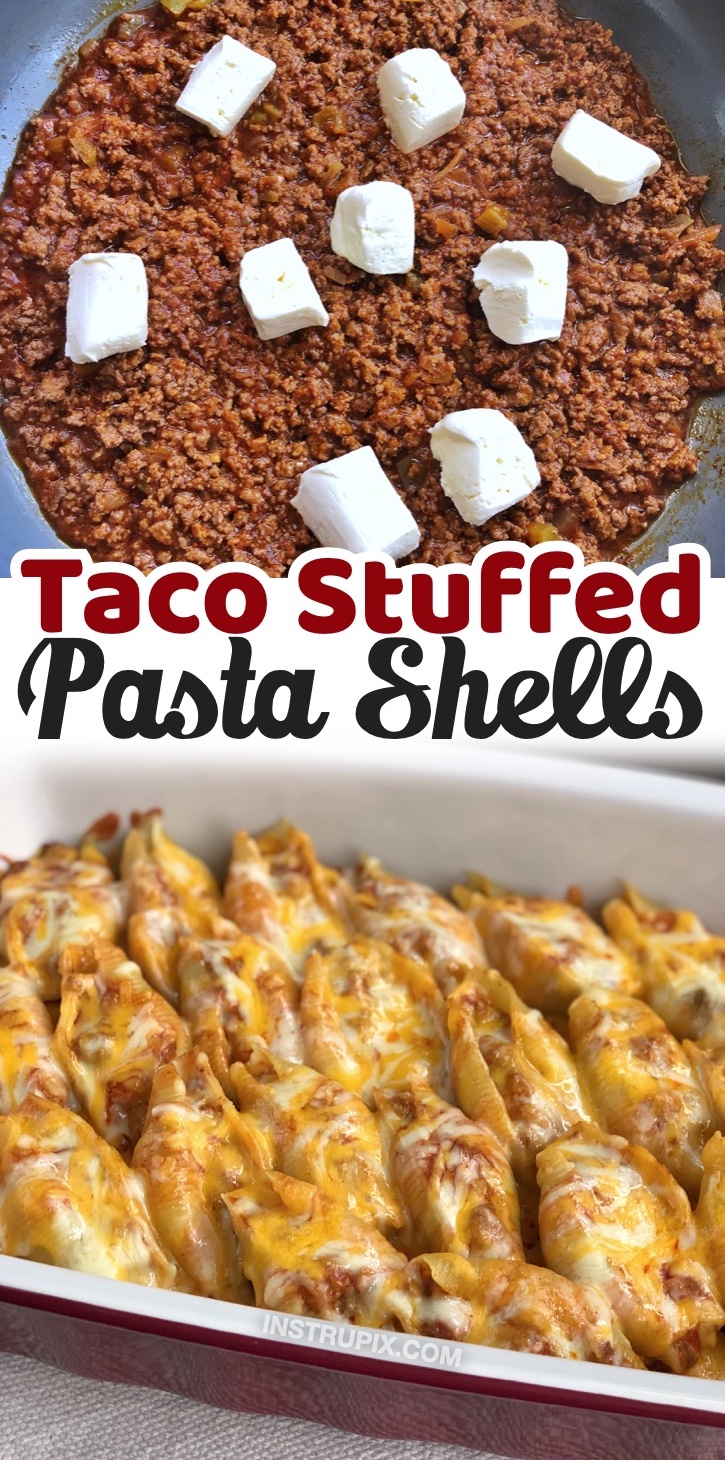 22. Chicken Parmesan Sliders
These mini sandwiches are a cinch to make thanks to frozen chicken nuggets, pasta sauce, cheese and Hawaiian rolls. Once you've got everything assembled, drench them in garlic butter and bake until hot and melty.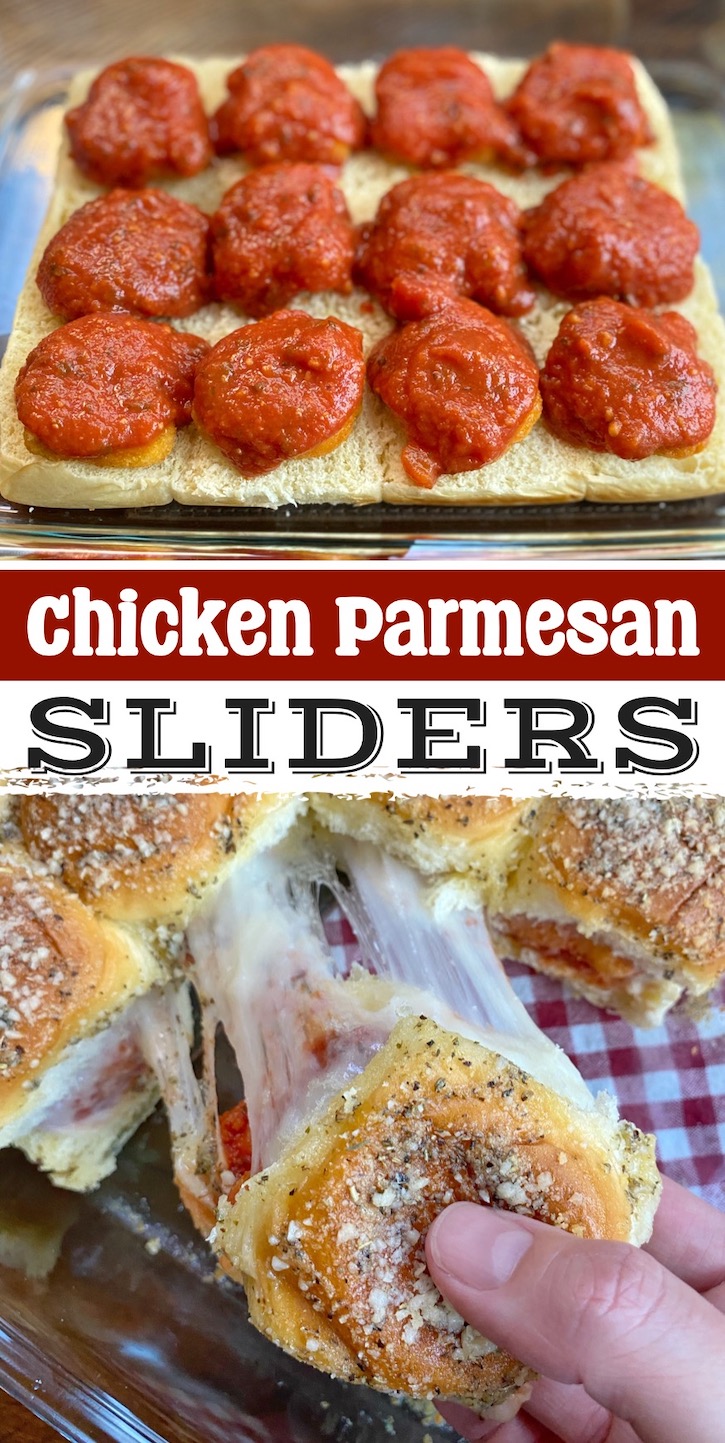 23. Cheeseburger Biscuit Bombs
Refrigerated biscuits stuffed full of cheesy hamburger, pickles and bacon. Kids especially love these stuffed biscuits because they're fun to dip in their favorite condiments.
24. Chicken Zucchini & Stuffing Casserole
This comforting casserole is a breeze to make with just a handful of ingredients including rotisserie chicken, a box of stuffing, fresh zucchini, butter, sour cream and chicken soup. The stuffing is loaded with all the seasonings and flavors you need!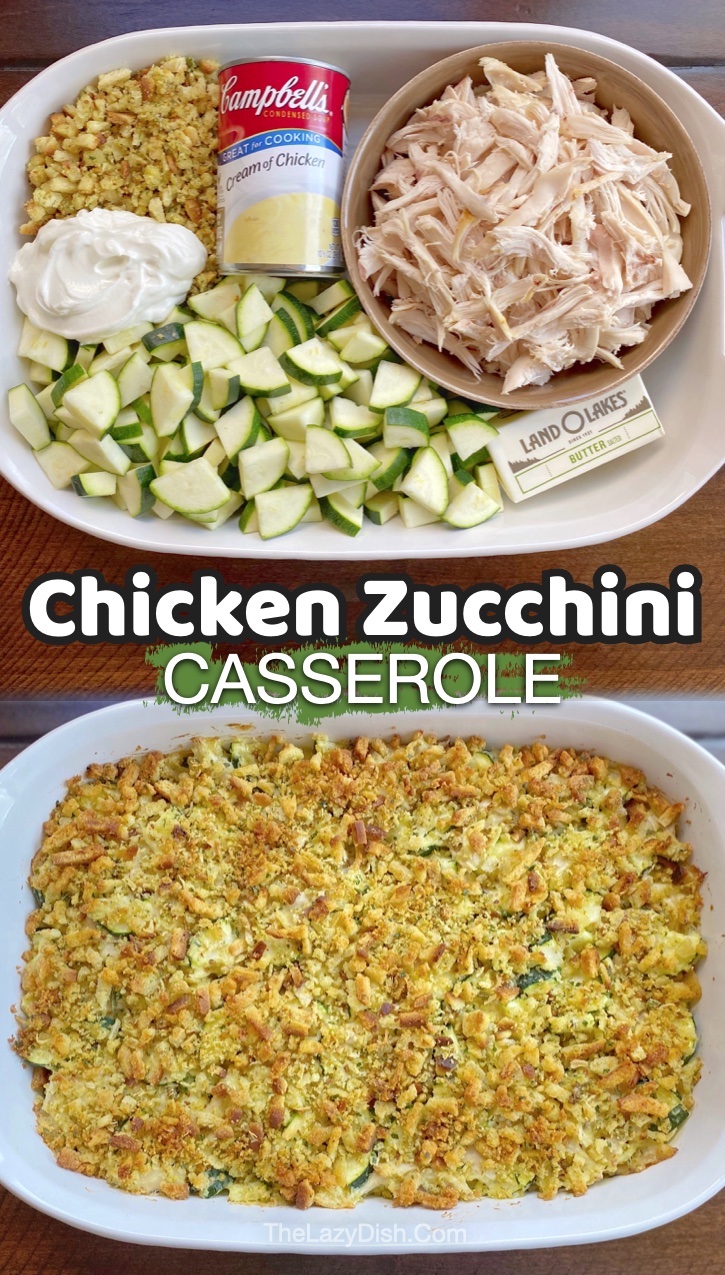 25. Cheesy Tater Tot Dinner Casserole
When you top a casserole with crispy tater tots, guess what happens? Everyone goes back for seconds! This hearty dish is loaded with cheesy ground beef mixed with cream of mushroom soup. Mix in the veggies of your choice, and you've got a complete meal your entire family will love.