From simple dinners and desserts to snacks and appetizers, the possibilities are endless. A can of dough makes cooking fun and easy!
Fun & Easy Recipes Made With A Can of Refrigerated Dough
One of the greatest advantages of refrigerated canned dough is its time-saving nature. With just a few simple steps, you can have a fresh and tasty dish ready in no time. Gone are the days of measuring and mixing ingredients from scratch or waiting for dough to rise. Whether you're craving mini homemade pizzas, sweet pastries, or buttery stuffed rolls, the convenience of canned dough allows you to skip the laborious preparation and dive straight into the fun part of cooking!
Pillsbury makes a variety of options from biscuits and crescent dough to pizza crust and sheet dough, but there are other brands available as well, usually in the dairy aisle of most grocery stores. They come in a tube-like can that stays fresh in the fridge for weeks.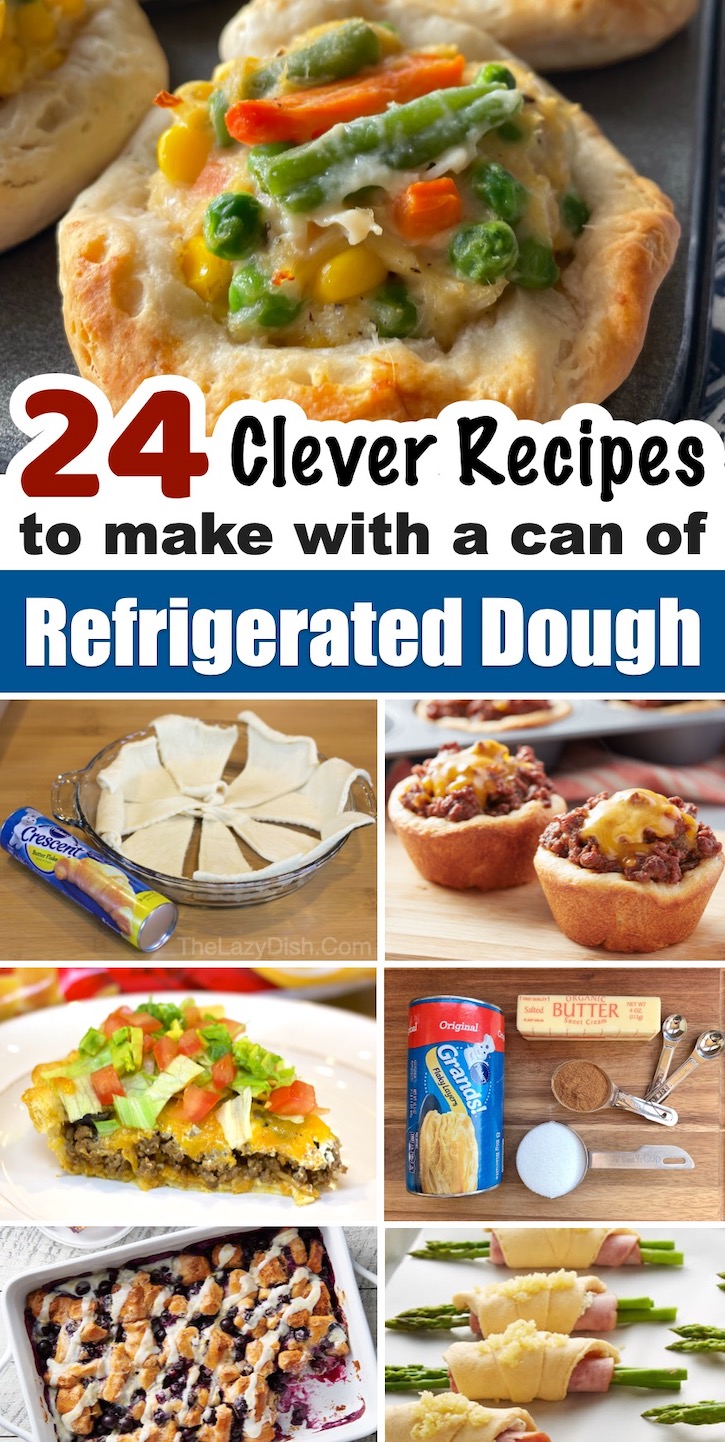 Refrigerated Canned Dough is a game-changer when it comes to making delicious recipes! It saves time and money when trying to make quick and easy meals for your family. Whether you're whipping up a busy weeknight dinner, hosting a party, or satisfying a sudden craving for a yummy snack, this convenient dough opens up a world of culinary possibilities, making cooking and baking more enjoyable for everyone.
1. Mini Chicken Pot Pies
These individual-sized pot pies are a comforting and satisfying meal that the whole family will love! Simply press the biscuits into muffin tins to form the crusts, then fill them with a mixture of canned chicken, mixed vegetables, and cream of chicken soup.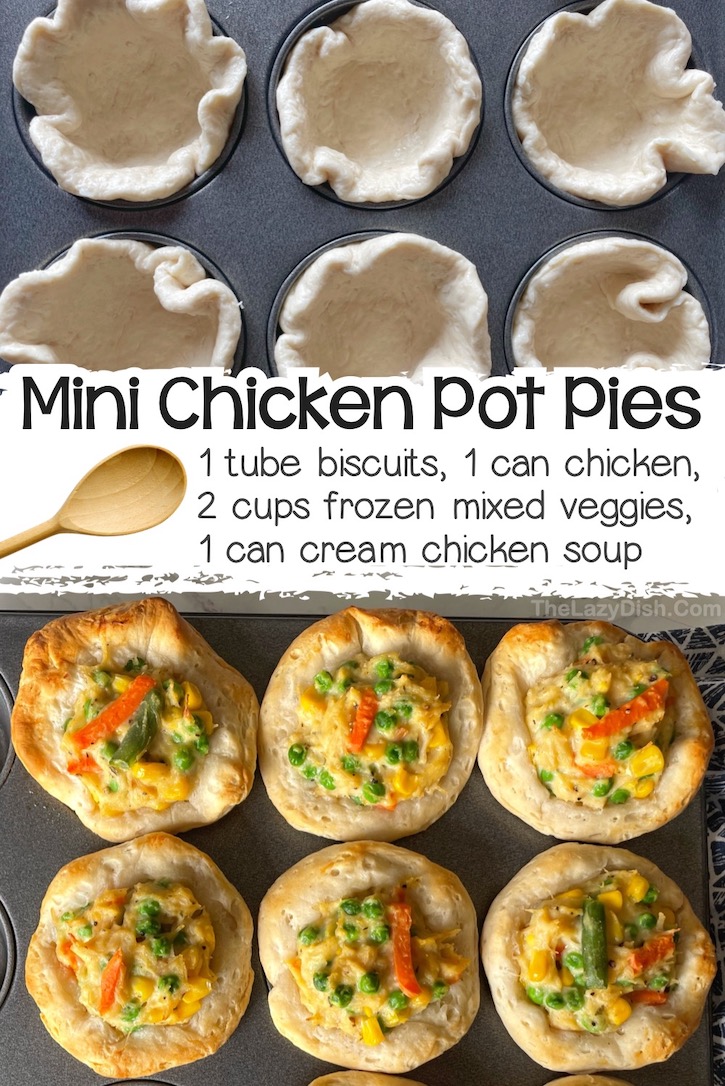 2. Frito Taco Pie
Are you looking for a fun and easy weeknight meal the entire family will enjoy? This taco pie is made with a crescent dough crust, which serves as the perfect base for the savory filling of taco seasoned ground beef and cheese.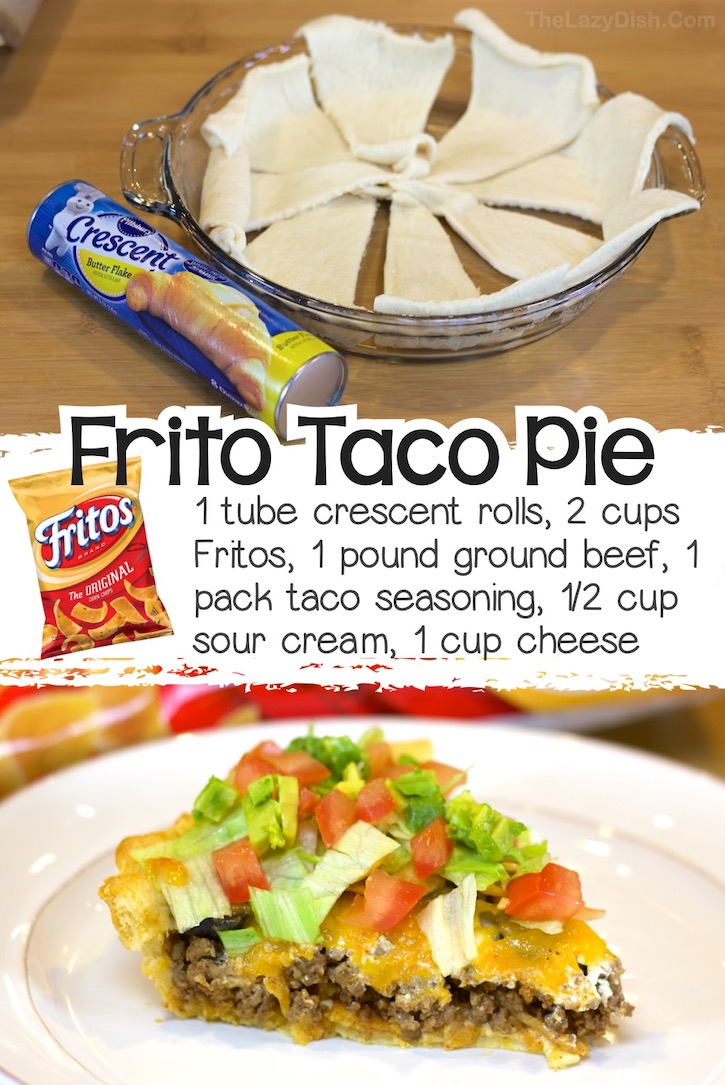 3. Sloppy Joe Cups
These Sloppy Joe Cups are a fun and tasty twist on the classic sloppy Joe sandwich. This easy dinner recipe or party finger food combines the convenience of refrigerated dough with flavorful ground beef and a can of sloppy Joe sauce.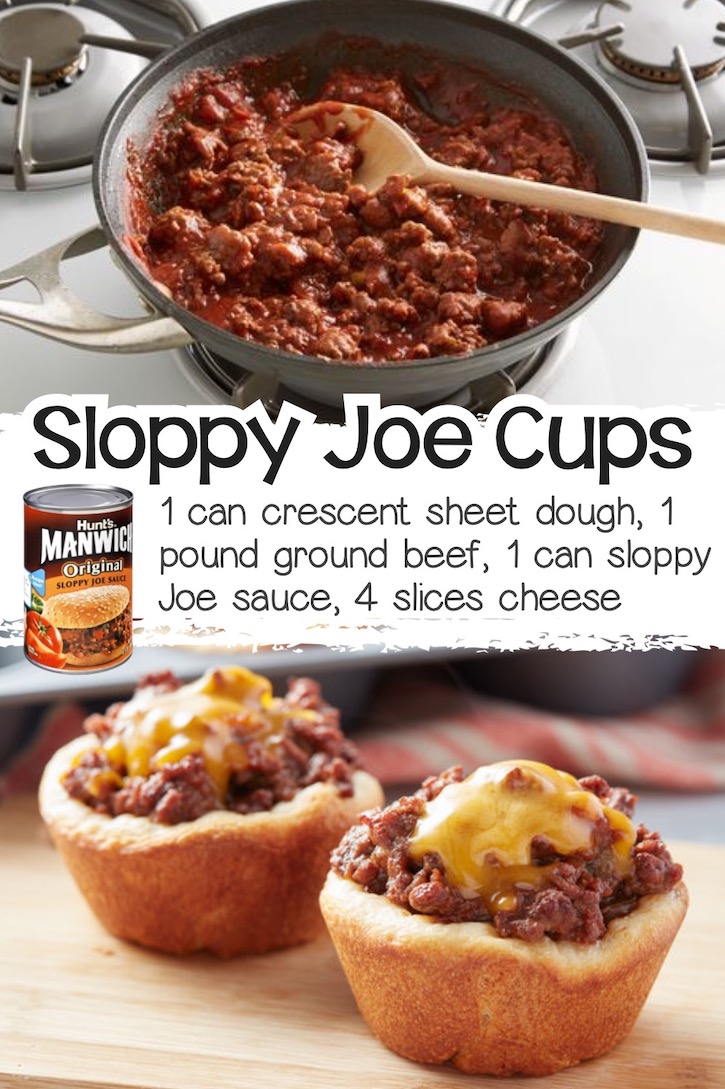 4. Blueberry Breakfast Bake
This yummy blueberry breakfast bake is a delightful way to kick-start your morning and savor a homemade breakfast! But the best part is, it's super easy to make thanks to a tube of Pillsbury Cinnamon Rolls.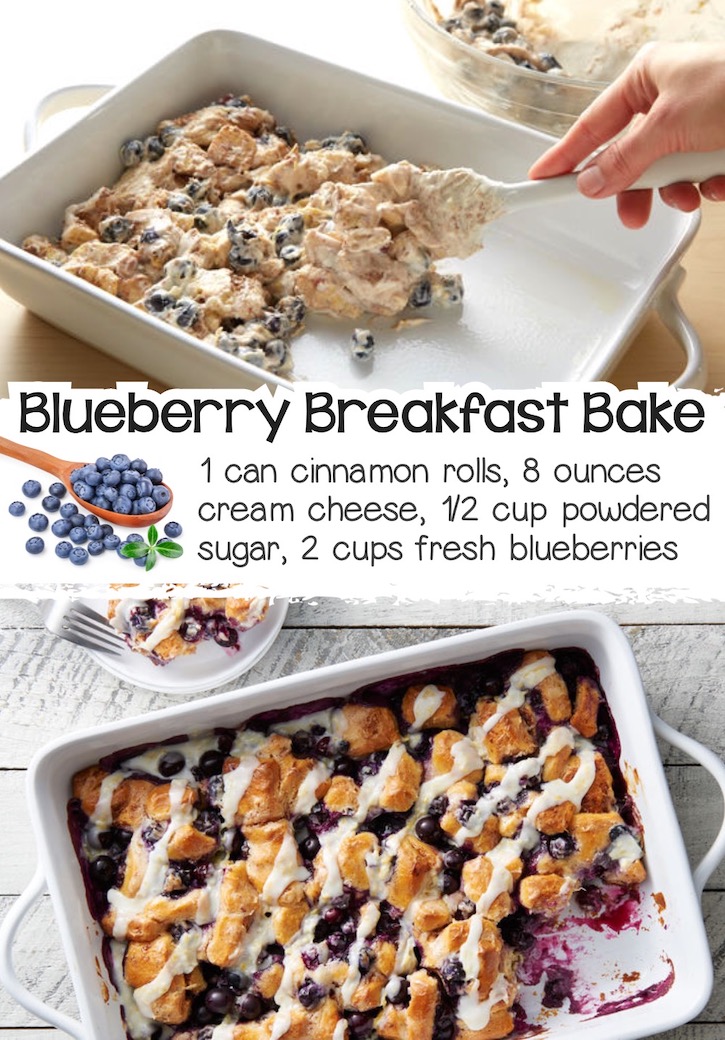 5. Mini Meatball Cupcakes
Your kids won't be able to resist these adorable, savory cupcakes! Simply line a mini muffin pan with refrigerated dough to create the perfect vessels to hold the juicy meatballs, sauce, and gooey cheese.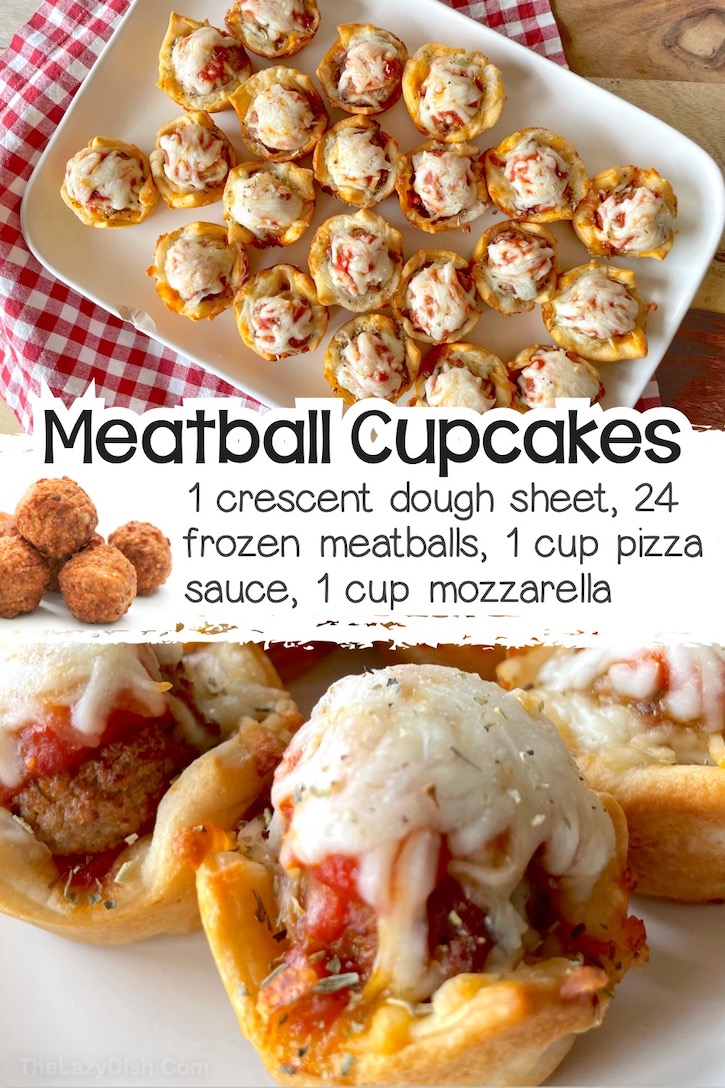 6. Spinach Artichoke Bites
These delightful morsels start with a flaky and buttery refrigerated dough crust, encasing a heavenly filling of creamy spinach artichoke dip. The perfect finger food for any occasion!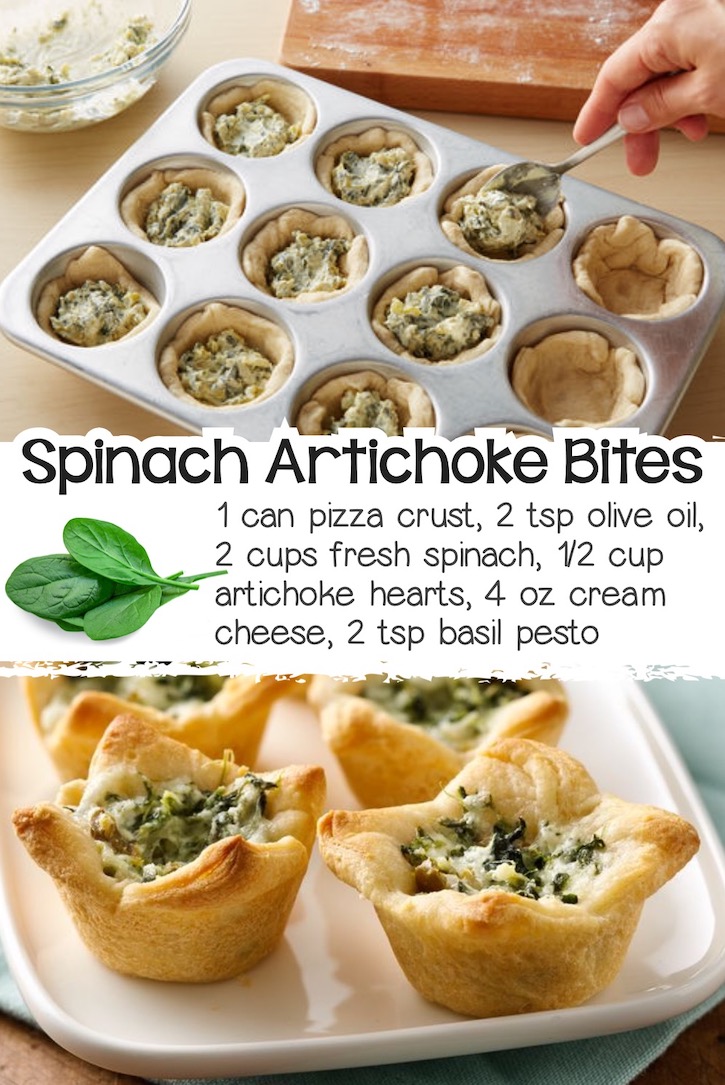 7. Cheeseburger Biscuit Bombs
These handheld burgers take refrigerated dough to new heights by stuffing it with a mouthwatering combination of seasoned ground beef, crispy bacon, melty cheese, and tangy pickles. Kids especially love this fun and easy dinner idea!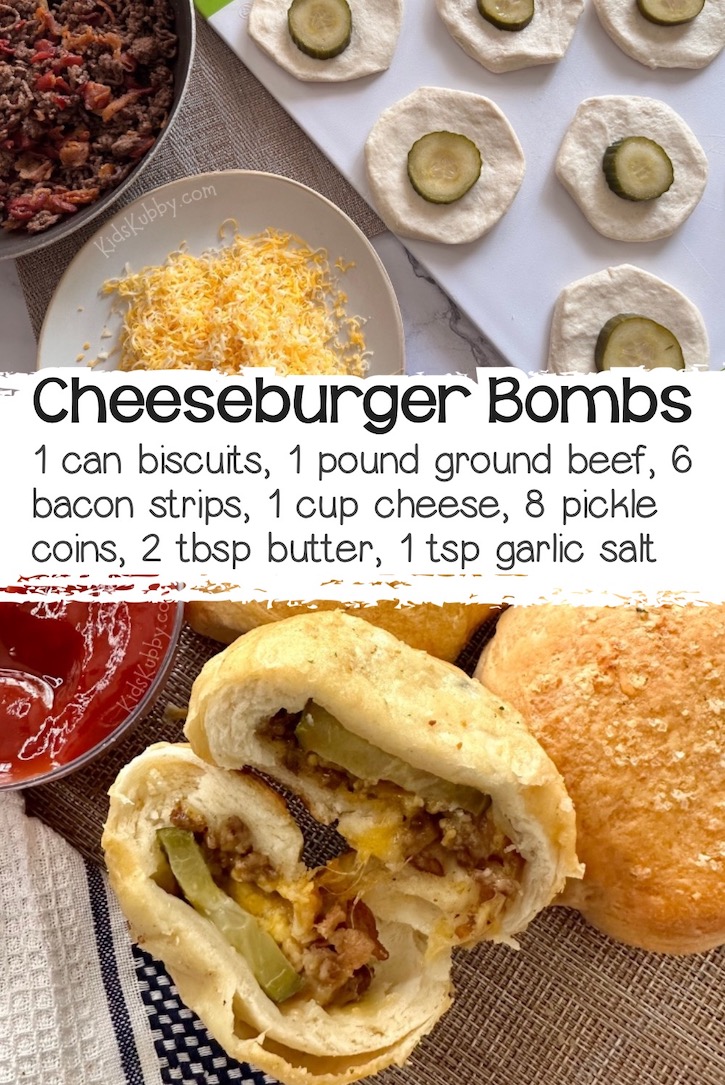 8. Cinnamon Donut Holes
With just a tube of refrigerated biscuits, some melted butter, cinnamon, and sugar, you can create a delicious sweet breakfast or dessert in no time. Each bite will transport you to a cozy bakery!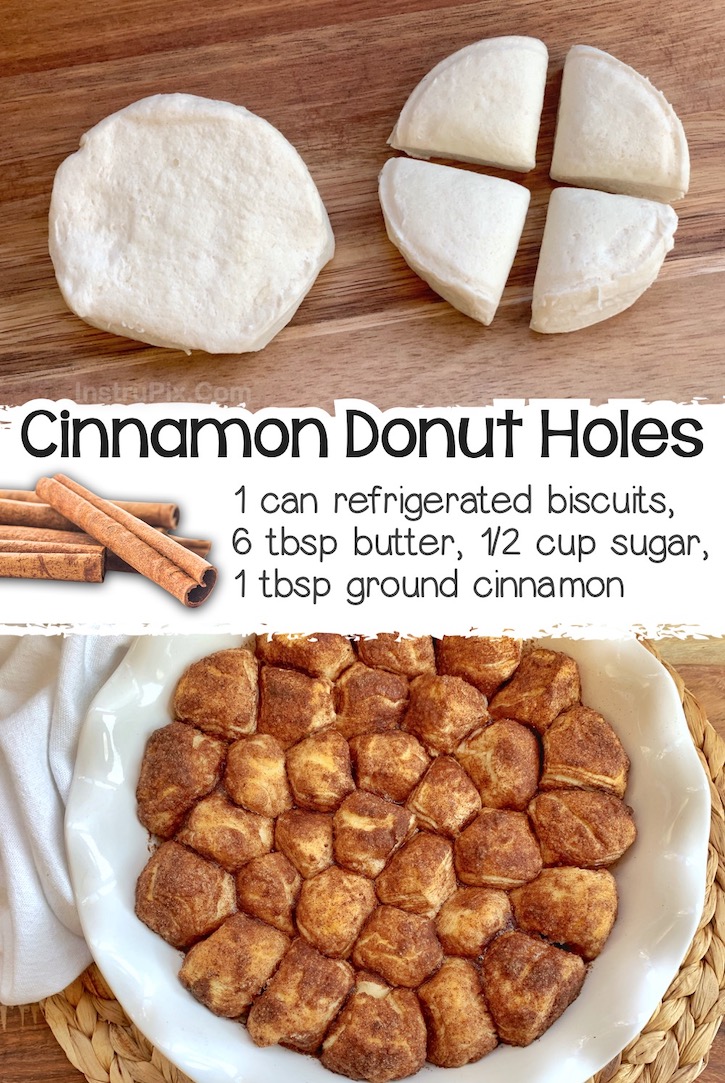 9. Sausage Crescent Breakfast Casserole
Just 4 ingredients! The buttery and flaky crescent dough in this easy breakfast recipe is layered in a baking dish, forming an amazing crust. The sausage is packed full of flavor, so there's no seasoning needed. This is my go-to breakfast for serving a crowd or anytime I have family in town.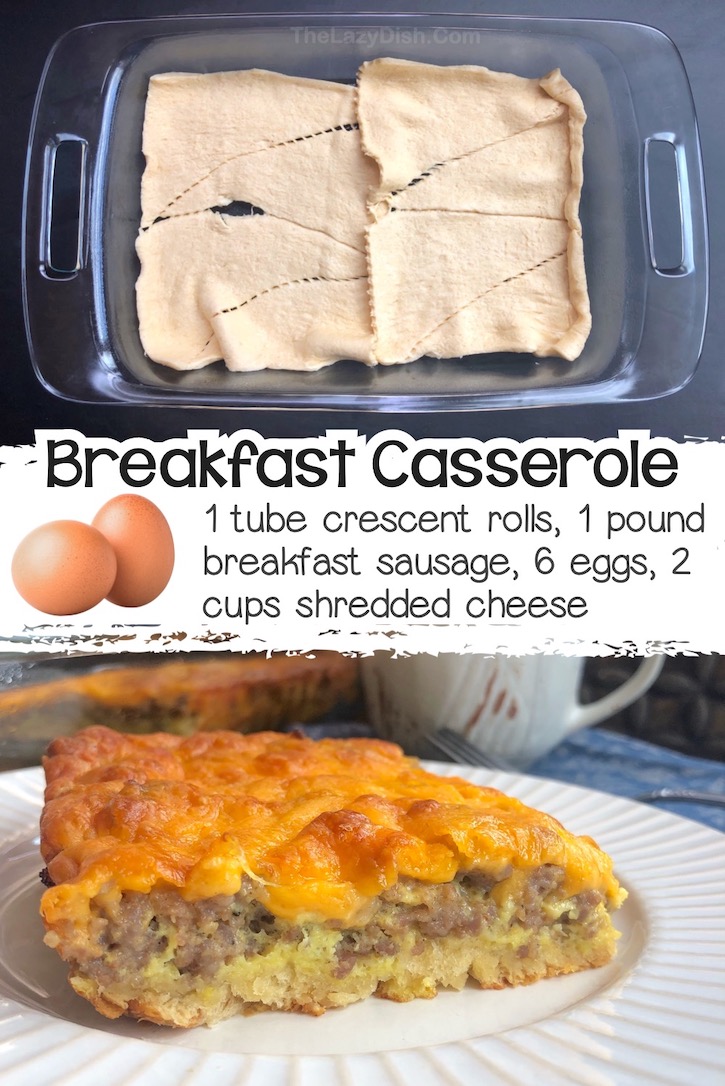 10. Cheesy Crescent Dogs
These cheesy crescent dogs are a quick and easy recipe that will bring smiles to both kids and adults, making them a great choice for a fun family dinner, weekend lunch, or family gathering.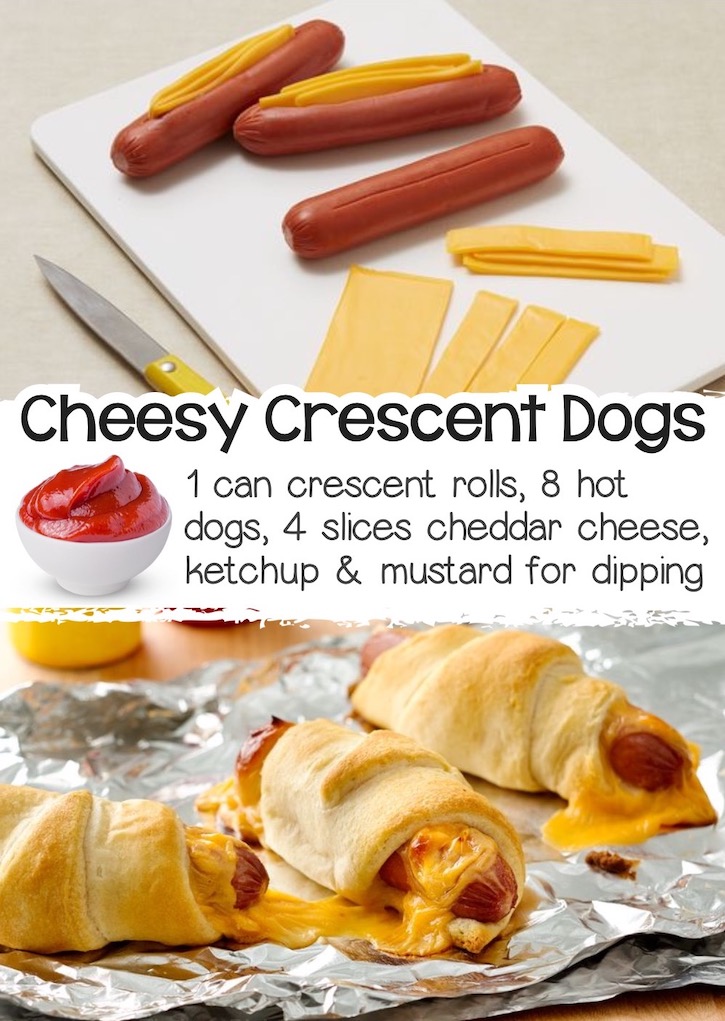 11. Asparagus Ham Bundles
Whether served as a side dish or a light appetizer, these awesome veggie bundles wrapped in buttery dough will impress your guests and leave them asking for seconds.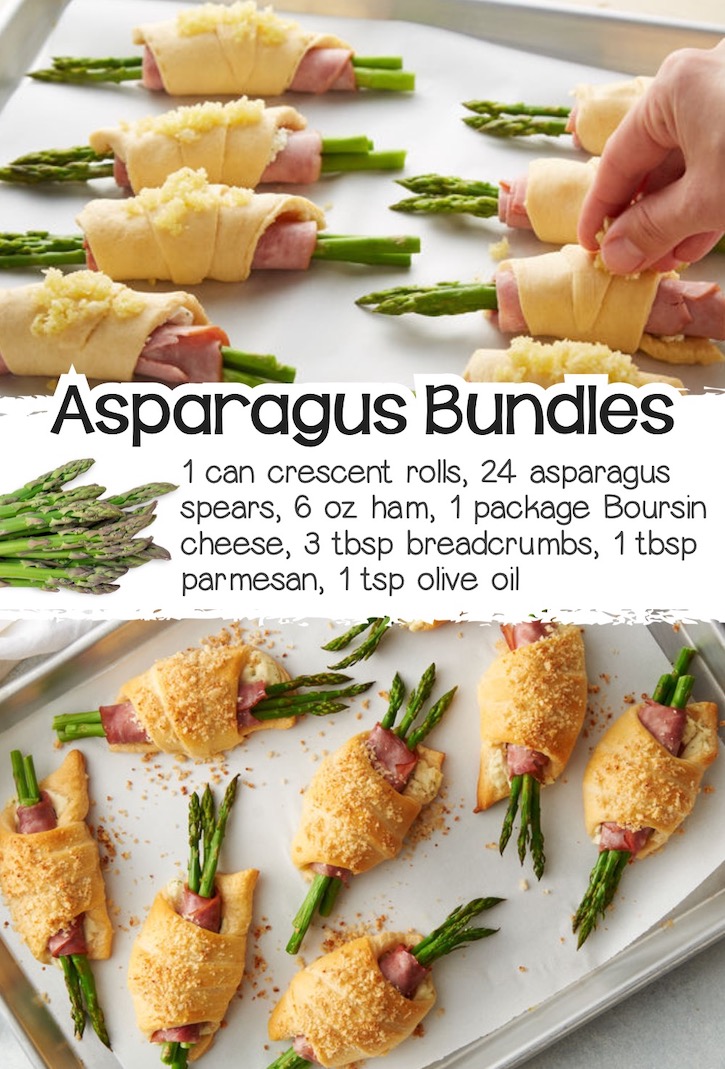 12. Cinnamon Roll Apple Cobbler
Indulge in the heavenly combination of warm cinnamon rolls and sweet apple pie filling with this incredibly easy and delicious 2-ingredient cinnamon roll apple cobbler. A fun and effortless way to enjoy the flavors of apple pie!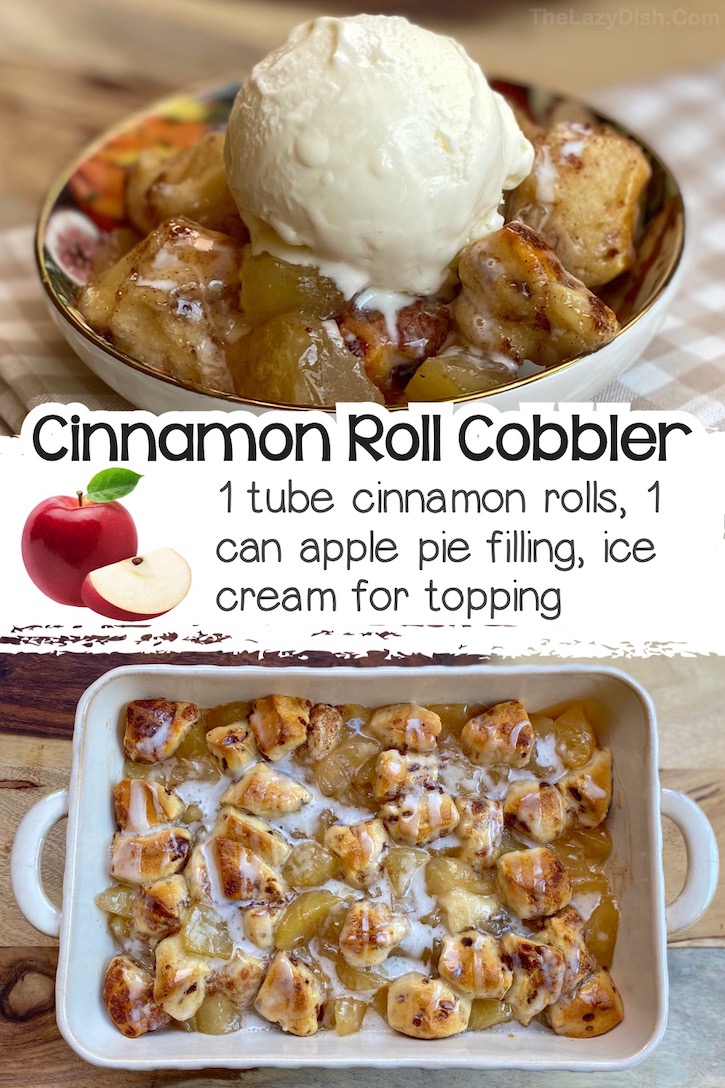 13. Veggie Pizza
This refreshing cold veggie pizza is made with a creamy and tangy mixture of cream cheese and sour cream that is generously spread over a cooled crust. Top with a variety of fresh veggies, and serve as a delightful appetizer, snack, or weekend brunch.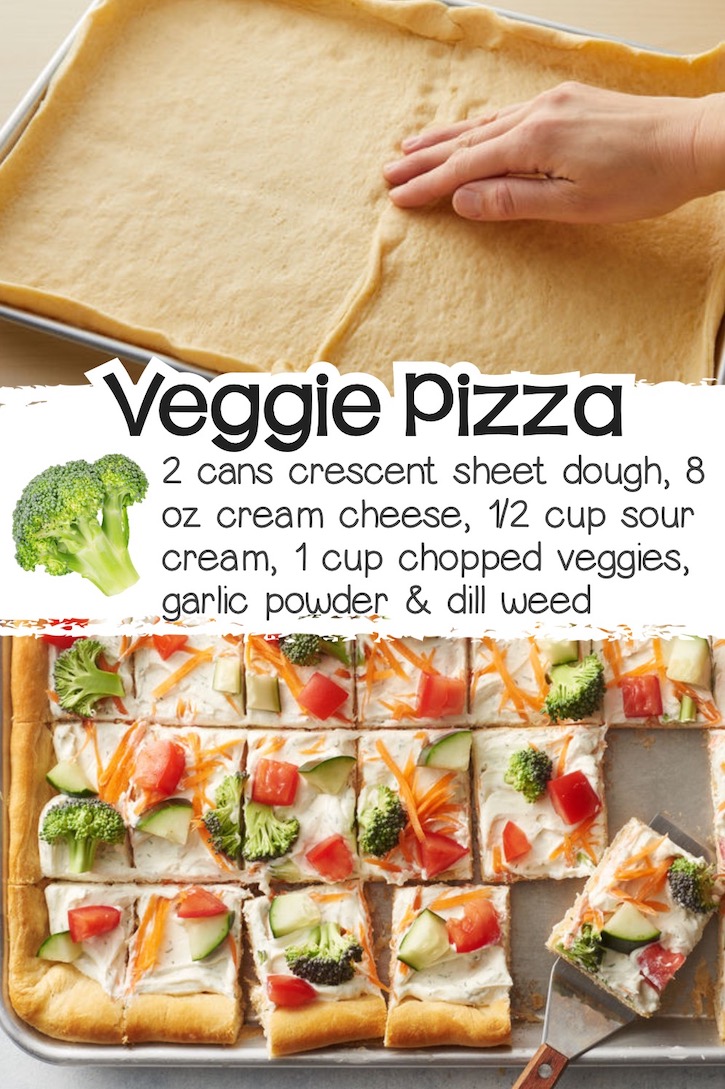 14. Ham & Cheddar Sandwich Rolls
Simply unroll the dough, layer on slices of deli meat and cheese, roll them up tightly, brush with seasoned butter, and bake until the crescent dough is golden brown and the cheese is gooey and bubbly.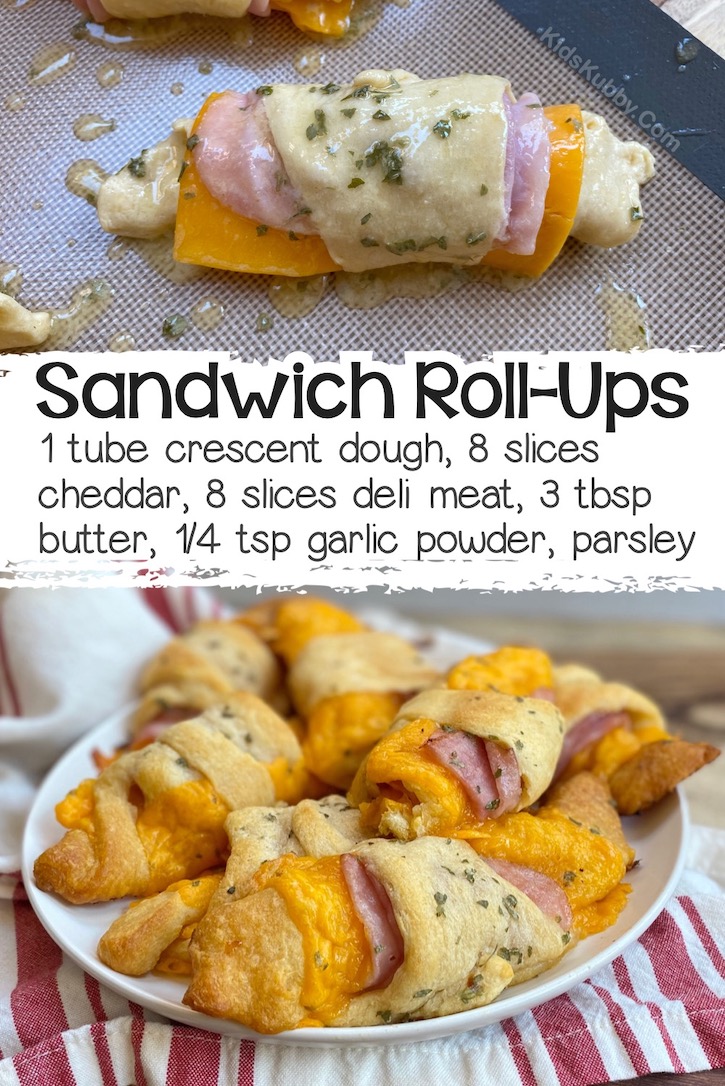 15. Garlic Butter Cheese Bombs
This fun snack or appetizer begins with refrigerated biscuit dough that is transformed into irresistible little bombs of cheesy goodness. Each biscuit is stuffed with a generous amount of mozzarella, creating a gooey surprise at the center! Dip them in pizza sauce for the ultimate comfort food.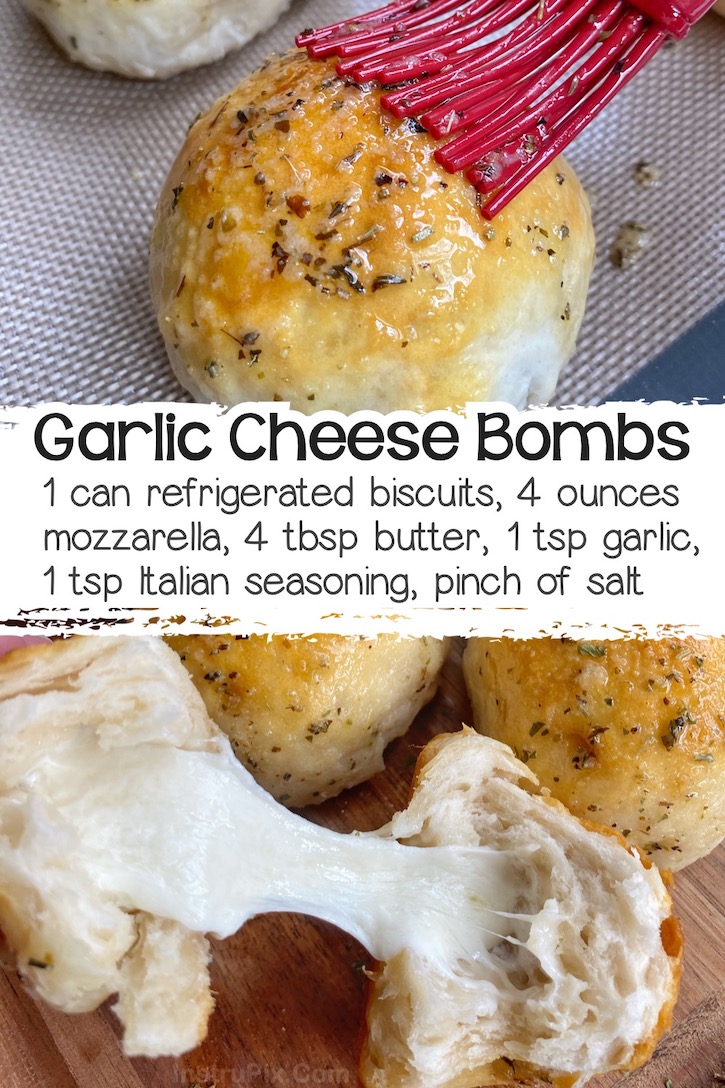 16. Caramel Monkey Bread
A sticky and sweet dessert everyone will love! The result is a pull-apart bread with a heavenly combination of butter, sugar, cinnamon, and fluffy biscuits that all bake together to create this classic treat.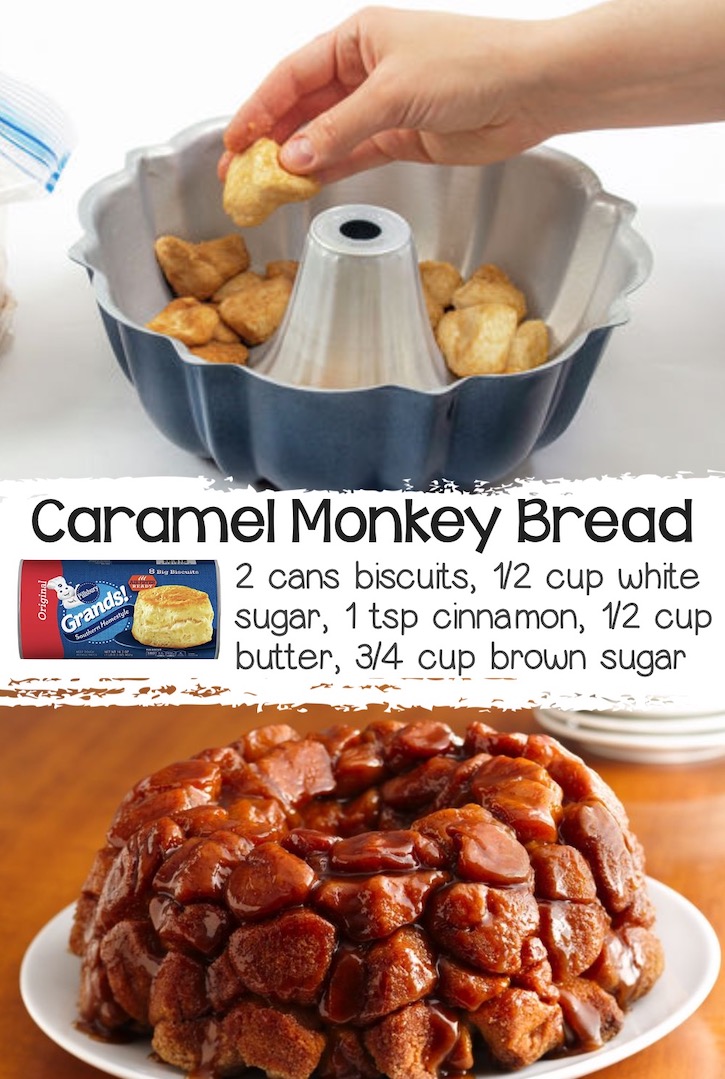 17. Cheesy Sausage Crescent Balls
This savory appetizer or snack begins with a can of refrigerated crescent dough, cut into tiny pieces. How fun is that? Each bite offers a yummy combination of sausage, melty cheese, and a hint of buttery crescent dough.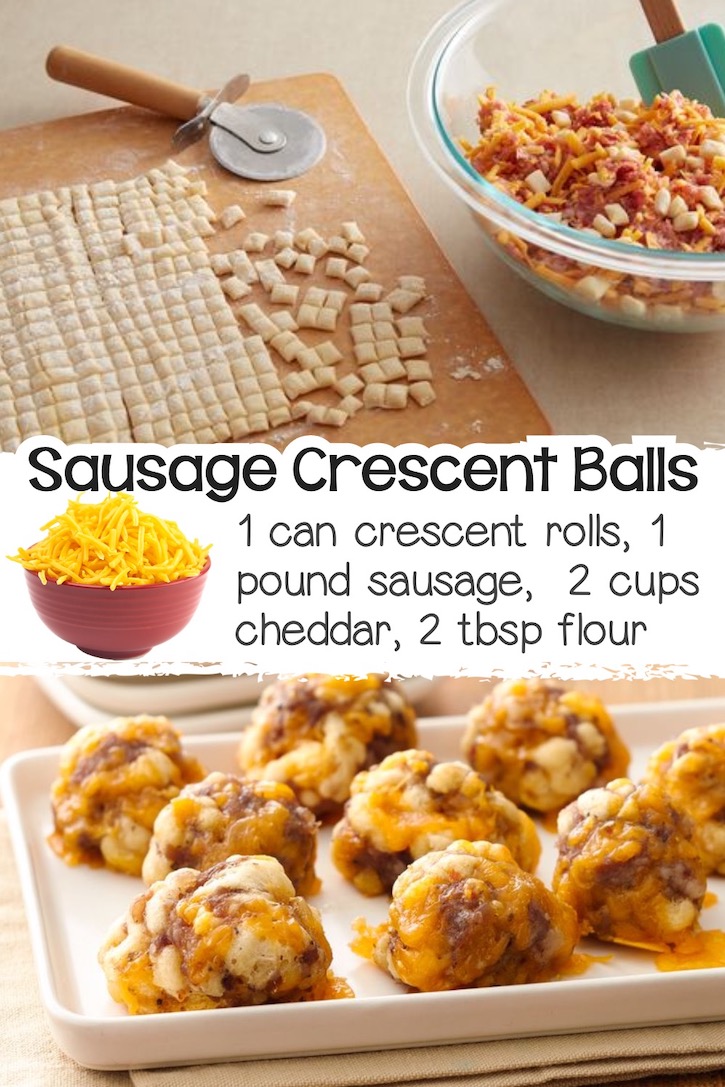 18. Breakfast Pies
This creative breakfast features a base of flaky and buttery refrigerated crescent sheet dough, creating the perfect crust to hold all the breakfast goodness! Eggs, bacon, ham, cheese, and anything else you want to throw on there.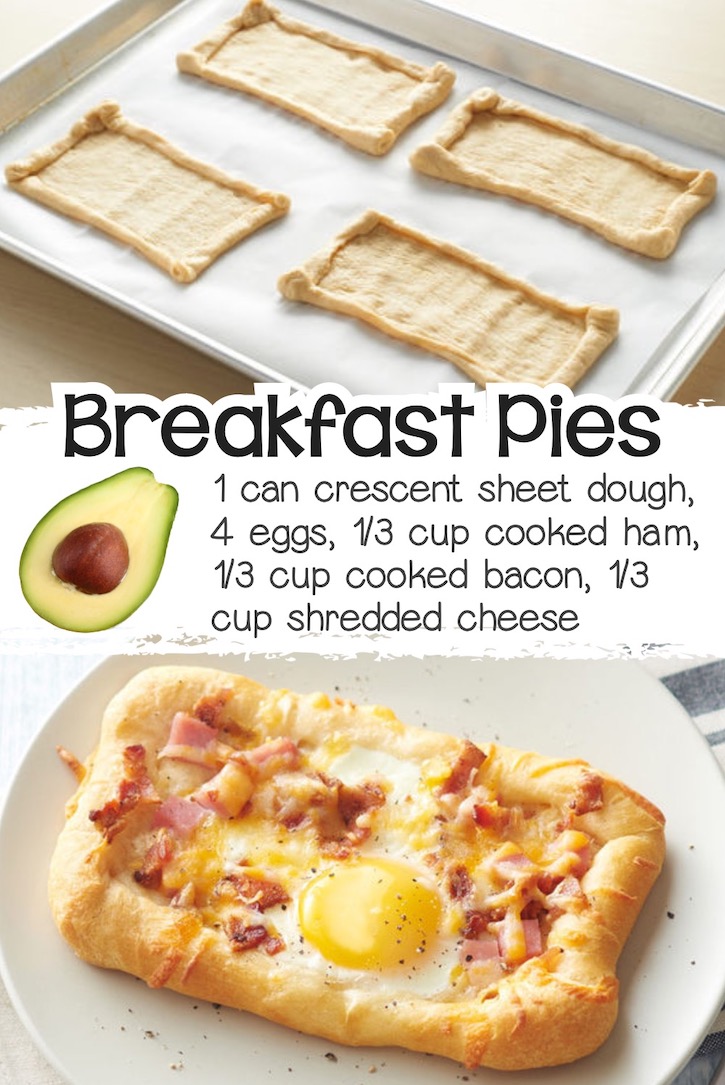 19. Jalapeño Cream Cheese Pinwheels
These creamy jalapeño pinwheels are perfect for parties, game nights, or any gathering where you want to impress your guests with a delicious and easy appetizer! They're creamy and spicy with a touch of sweetness all wrapped up in flaky crescent dough.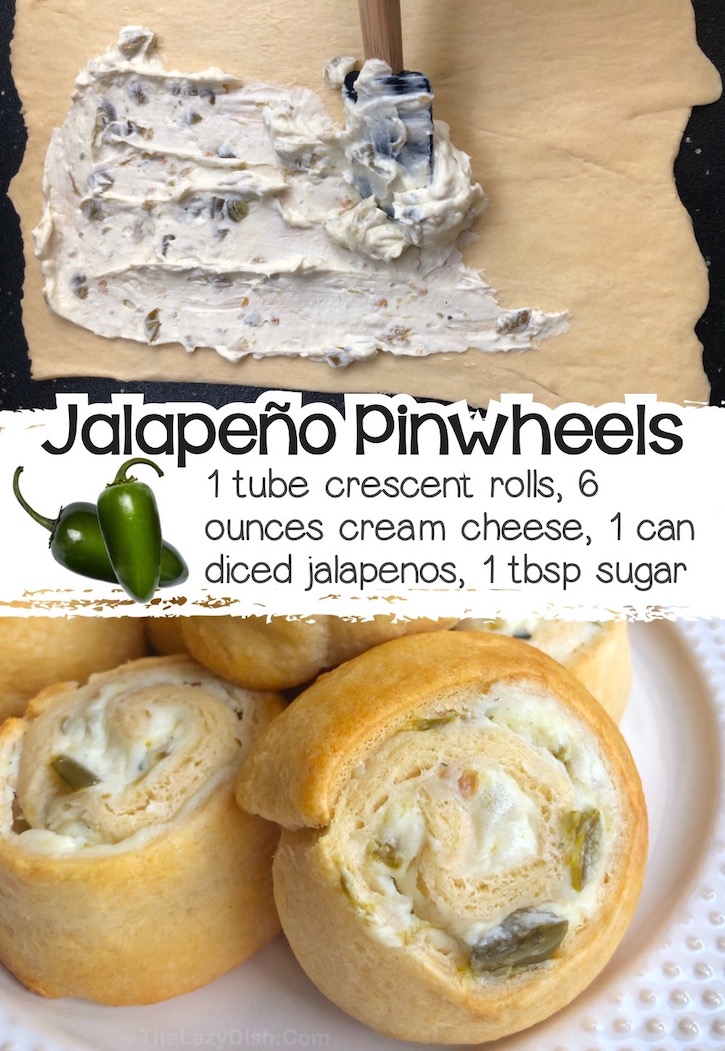 20. Sheet Pan Grilled Cheese
This simple yet brilliant recipe takes refrigerated crescent dough and transforms it into a golden and crispy crust that envelops a melty cheese filling. Instead of making individual sandwiches, the sheet pan allows you to create multiple grilled cheese sandwiches at once!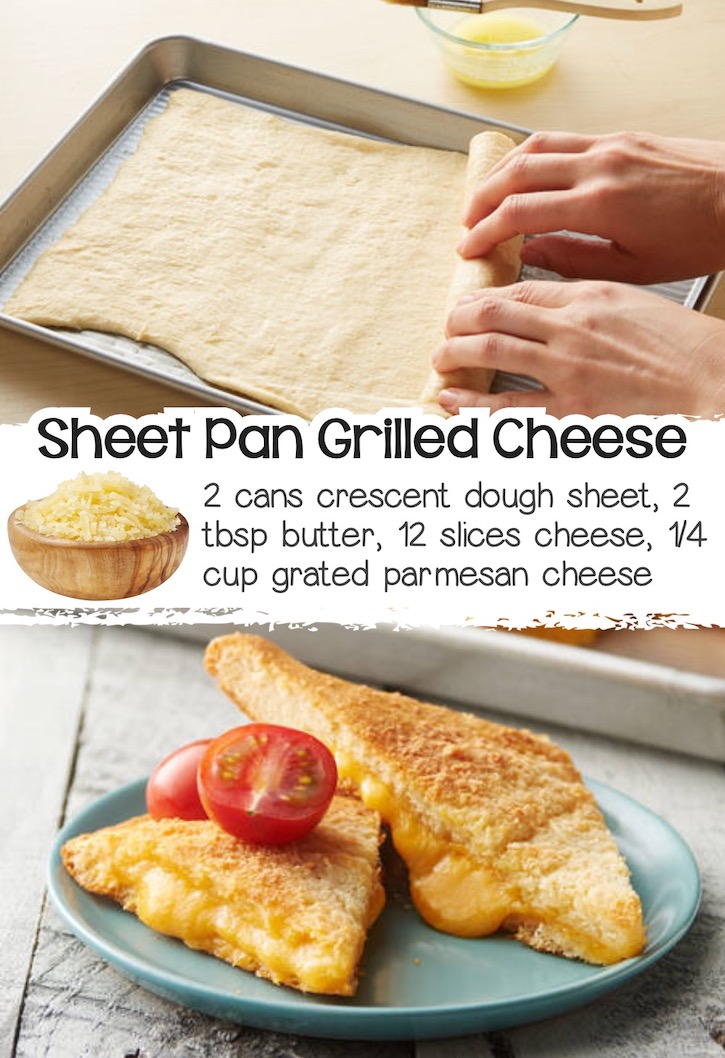 21. Apple Pie Crescents
These apple pie crescent bites are a delicious and fun dessert that captures the flavor of a classic apple pie in the form of finger food. Enjoy them warm with a scoop of vanilla ice cream for an extra indulgent treat!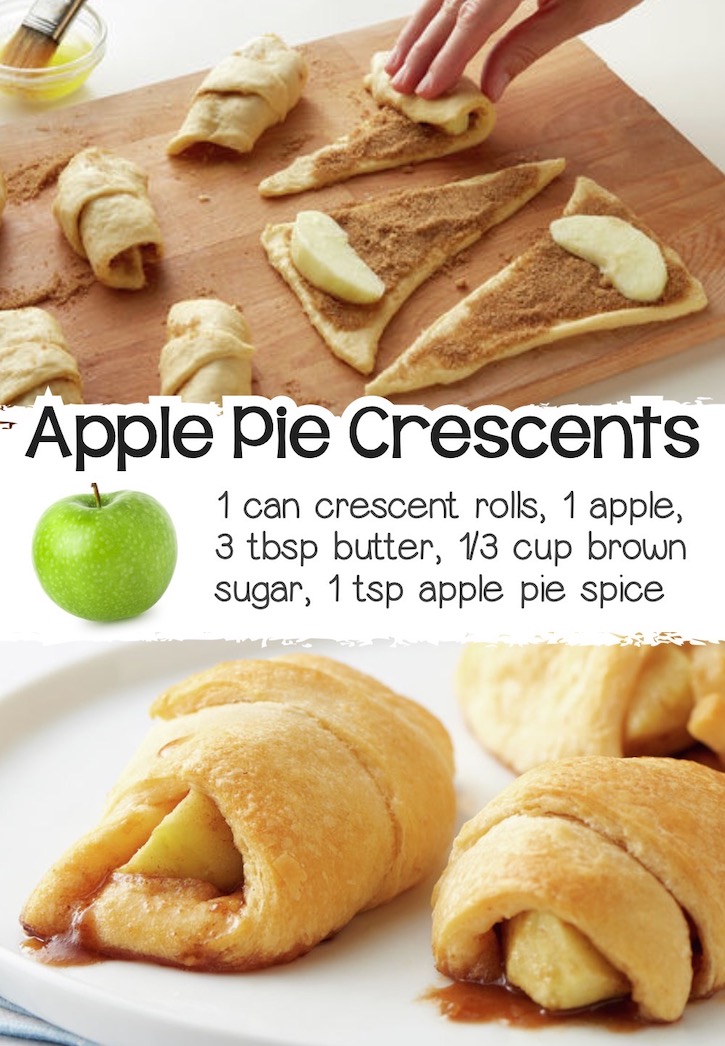 22. Creamy Cranberry Bites
These cranberry jalapeño bites are a crowd-pleasing option that combines the holiday flavor of cranberries with a touch of spice. Serve them at your next gathering and watch as your guests savor each delicious bite!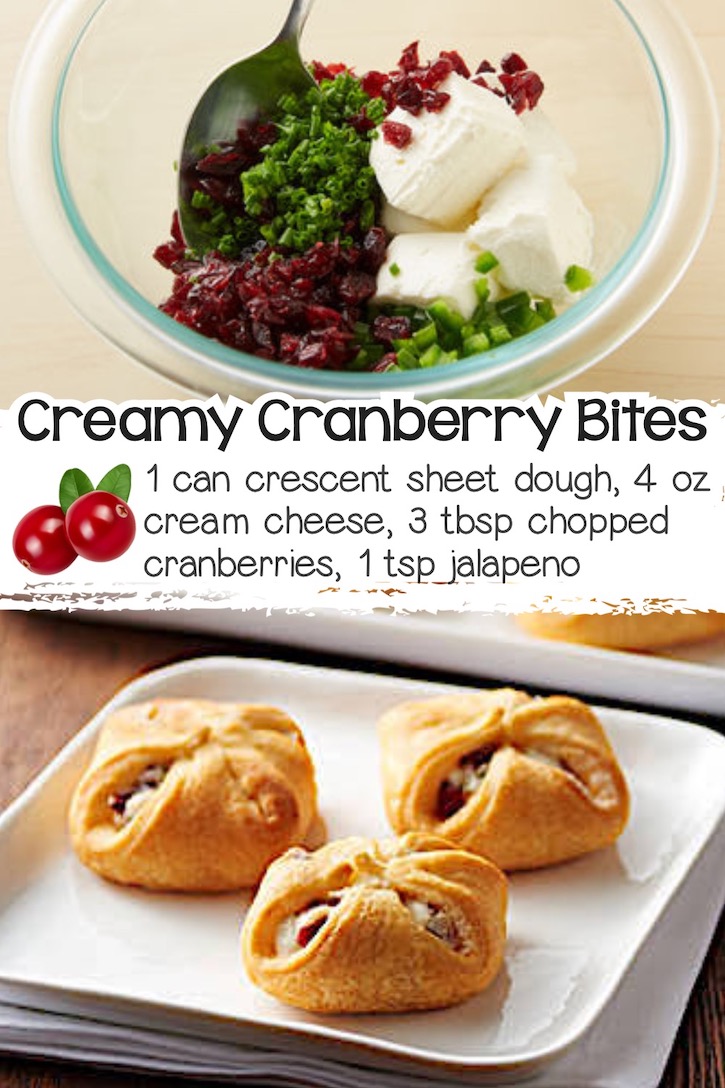 23. Pizza Biscuits
Satisfy your pizza cravings with these adorable mini pizzas made with refrigerated biscuit dough! This easy recipe allows you to create individual-sized pizzas without the hassle. Top them with your favorite pizza toppings and serve them as a quick weeknight meal.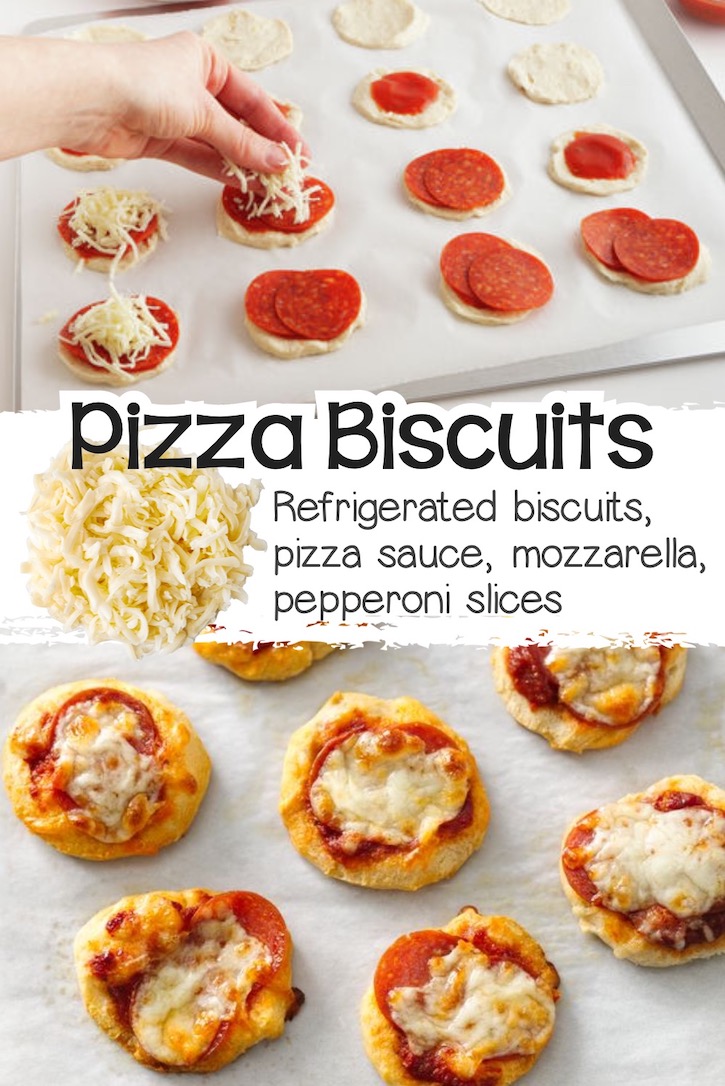 24. Pepperoni Pizza Rolls
And, because everyone loves pizza so much, you can also wrap cheese and pepperoni into a convenient and delicious little package made with crescent dough. Serve with pizza sauce for dipping as a quick meal or fun party food.