The BEST Homemade Soft & Chewy Peanut Butter Cookie Recipe
Not only are these homemade peanut butter cookies super quick and easy to make, they are exceptionally soft and delicious thanks to a simple box of yellow cake mix. I've been making my cookies like this for years, so I thought I'd go ahead and share the secret to making the softest peanut butter cookies, ever.
You only need 4 simple ingredients to pull this recipe together: a box of yellow cake mix, peanut butter, a couple of eggs and a little vegetable oil. Mix everything together, bake and enjoy!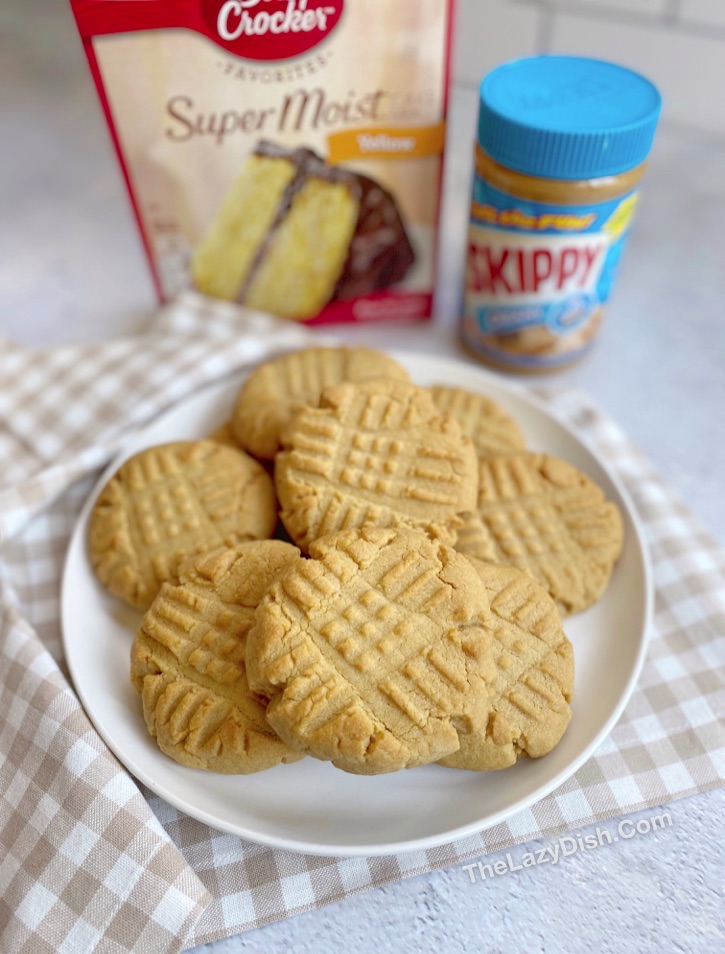 How To Make The Best Soft Peanut Butter Cookies
If you don't already have them on hand, get your booty to the store and buy these ingredients. Don't forget the wine while you're there.
1 box yellow cake mix
1 cup peanut butter
2 eggs
1/2 cup oil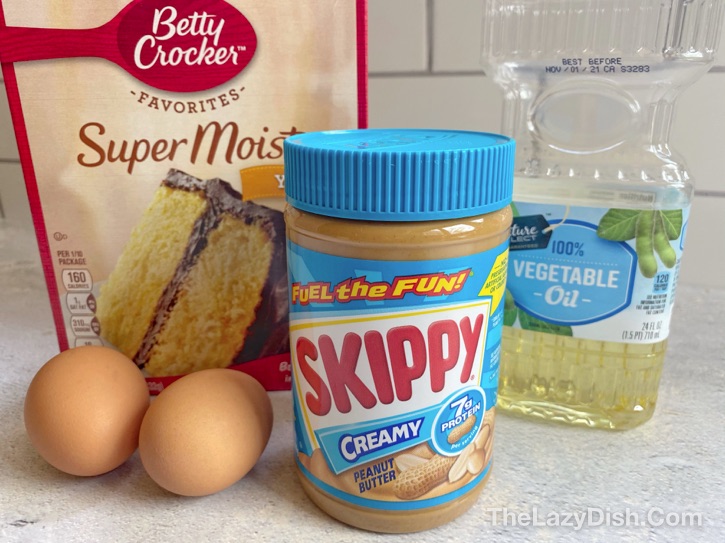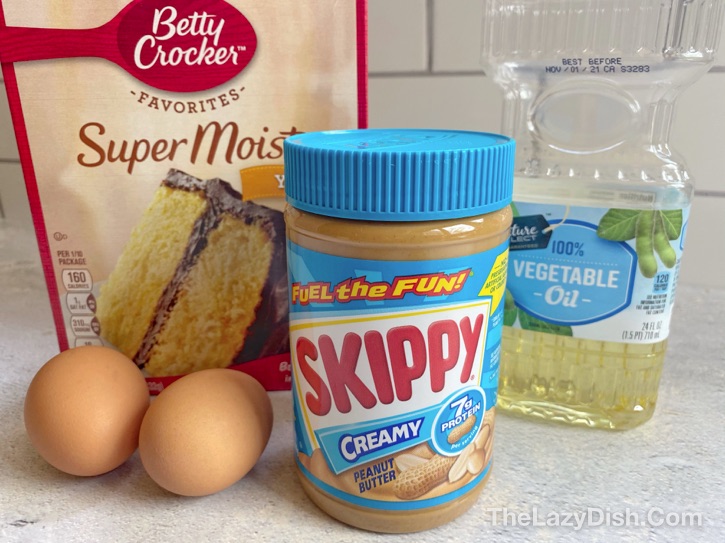 Push the buttons on your oven until you figure out how to preheat it to 350 degrees. Line a large baking sheet with parchment paper or whatever you use to keep crap from sticking to it.
Now, get a large bowl and put everything inside the bowl except for the packaging material and egg shells. Mix all of the ingredients together until well combined.
Wash your hands while you sing "Happy Birthday" twice, and then make 15 even balls with the dough and line them up on your baking sheet. Make sure they look perfect like mine.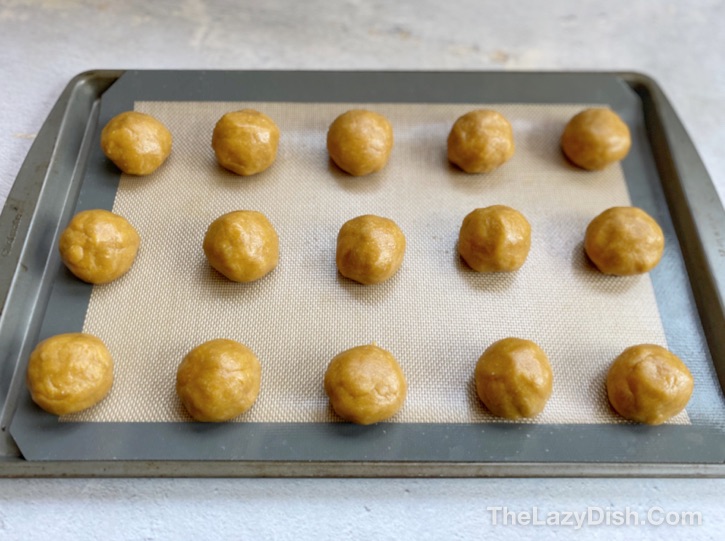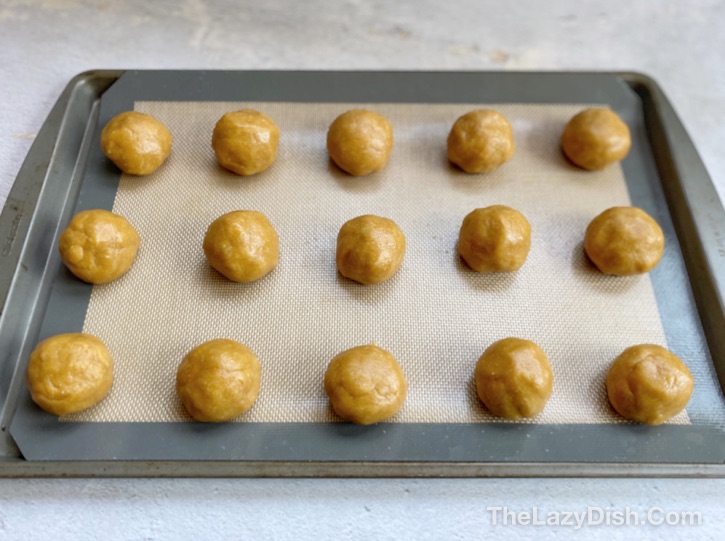 Use a fork to do that criss crossy thing and then bake for 10-15 minutes or until they are cooked but not burnt looking.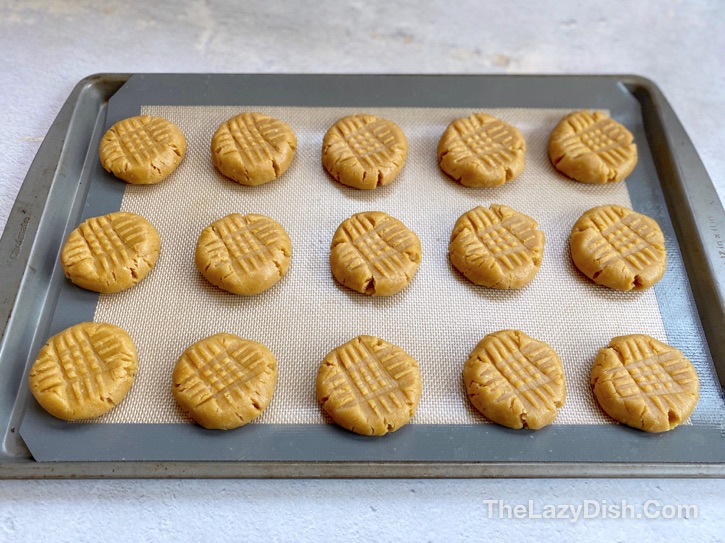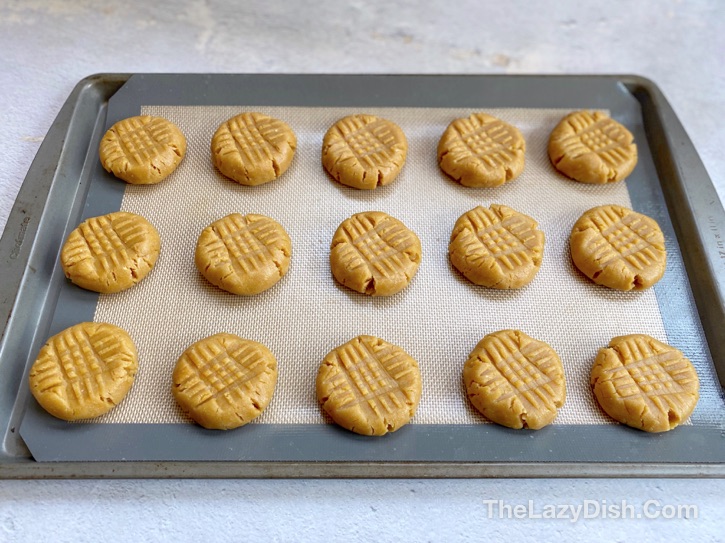 Enjoy with a tall glass of milk or red wine, whichever you prefer.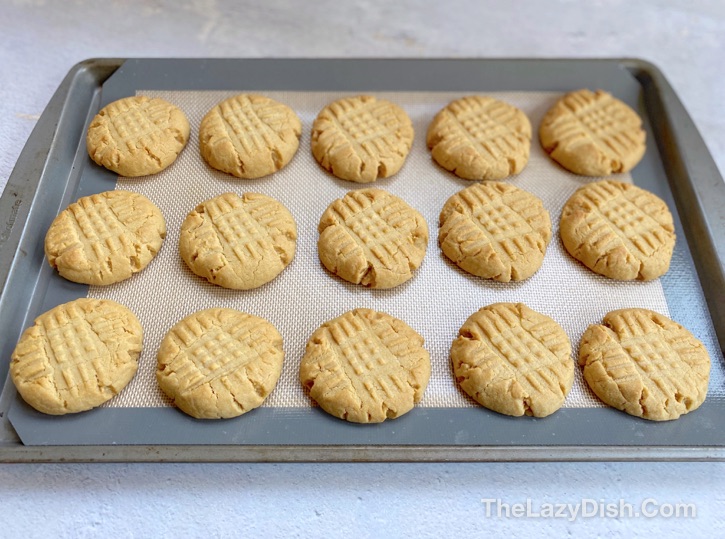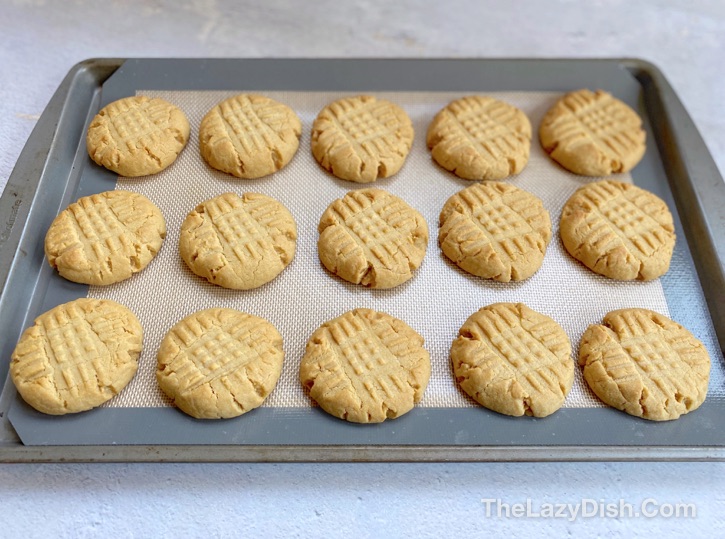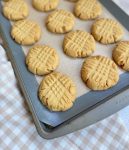 Soft & Chewy Cake Mix Peanut Butter Cookies
Looking for the BEST homemade peanut butter cookie recipe? Well, here you go. These quick and easy cake mix cookies are made with just 4 ingredients and are incredibly simple to make.
Keyword:
4 ingredients, cake mix, chewy, cookies, easy, homemade, peanut butter, quick, soft
Ingredients
1

cup

peanut butter

2

eggs

1/2

cup

vegetable oil

1

box yellow cake mix
Instructions
Preheat your oven to 350 degrees and line a large baking sheet with parchment paper.

In a large bowl, mix together the peanut butter, eggs and oil until well combined.

Slowly add the contents of the dry cake mix to the batter and mix well until you get a thick cookie dough.

Use your hands to make about 15 even balls of dough; line them up on your baking sheet.

Press a fork into each dough ball to form a "cross hatch" design.

Bake for 10-15 minutes or until they start to turn slightly brown.
You'll never make peanut butter cookies without cake mix again. 🙂