4 Simple ingredients to a spicy festive party in your mouth.
If you like food, then you are going to love this easy pinwheel recipe. It's pure comfort food. No, it's definitely not healthy. You're welcome.
This little snack idea is perfect for parties, game day, every day, the weekend, Mondays, holidays, funerals, potlucks, bar mitzvahs, birthdays, sick days, Christmas, National pinwheel day, or any day that you like to eat.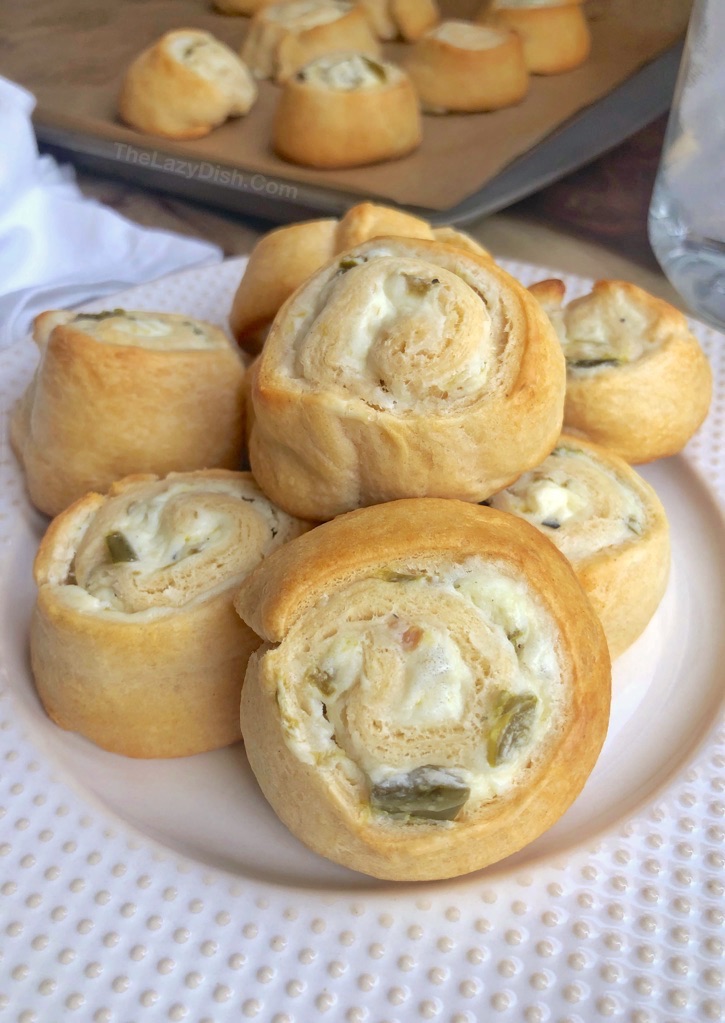 You will only need 4 "ingredients" to make these tasty little bites of heaven:
1 tube of Pillsbury Crescents
6oz softened cream cheese
4oz can of diced jalapeños (I use 3/4 of a can)
A touch of sugar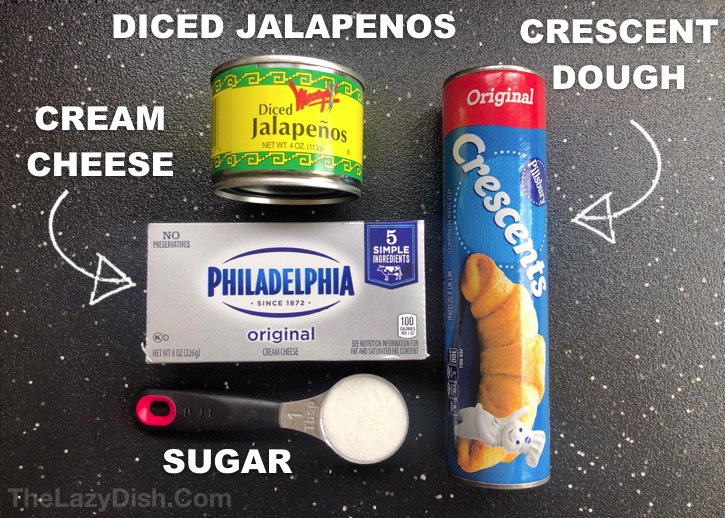 Take everything but the crescent dough, and mix it up in a bowl. Use a fork or something.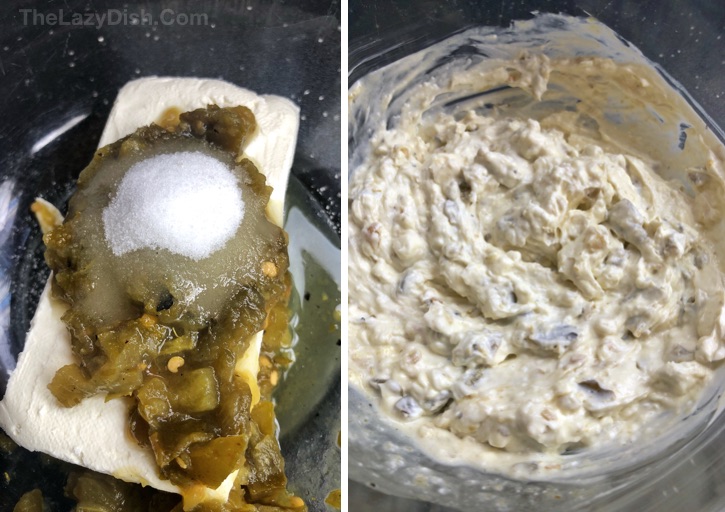 Now, open up your crescent dough, and separate the dough into 2 rectangular sheets. Place them on a large cutting board or piece of parchment paper. Use your fingers to press the seams together. You know, just make it into the shapes below. Use a rolling pin to further flatten and shape the dough.
Generously spread the cream cheese mixture all over the place.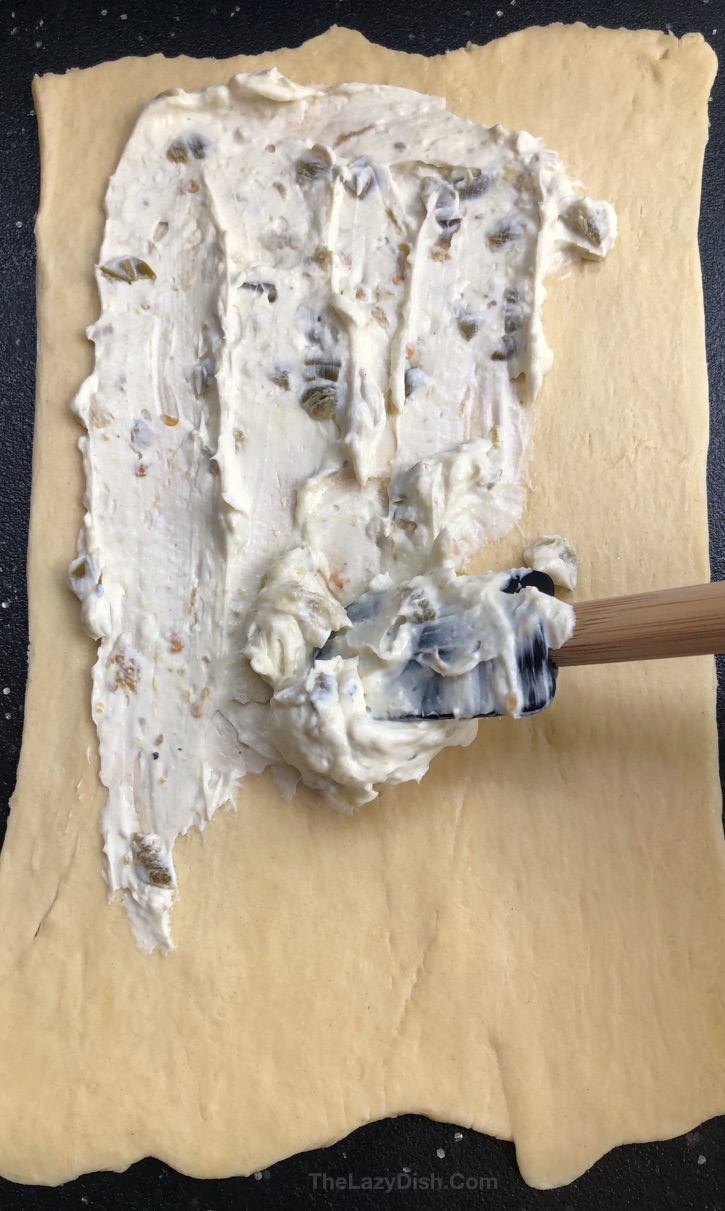 Roll them up starting on the LONG end (see photos below). Cut it into sixteenths– half, then another half, then half again, and then in half once more. Tad-a! Math.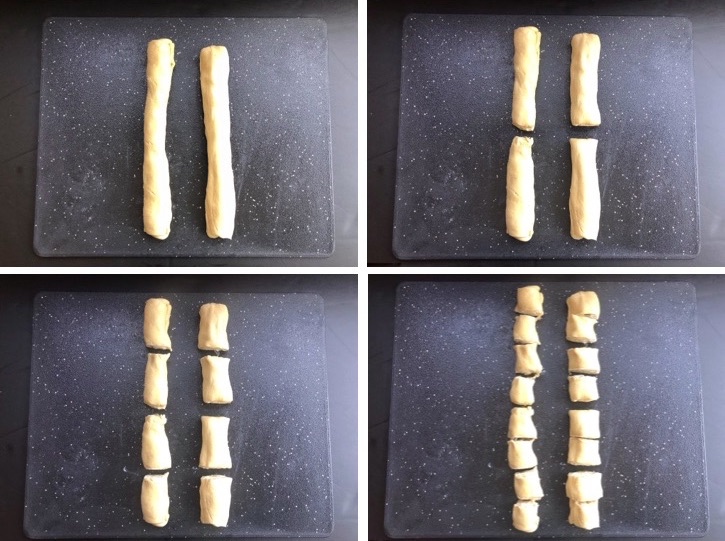 Ever so gently, place them on a baking sheet. Not too close together or anything.
Bake at 350 degrees for 12-13 minutes.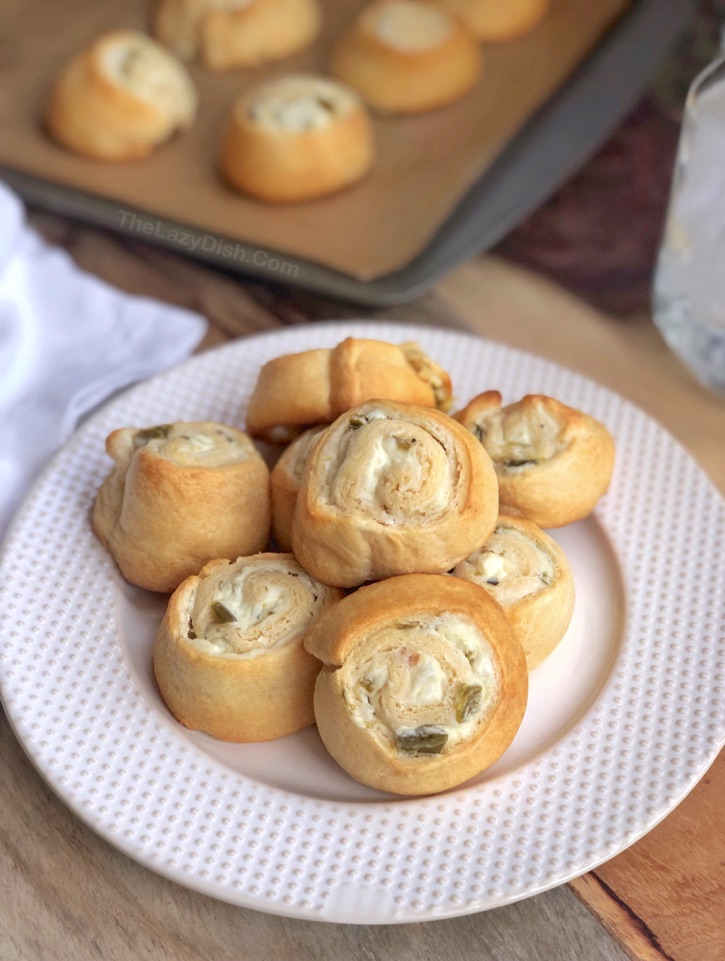 Yeah, baby! Eat and enjoy.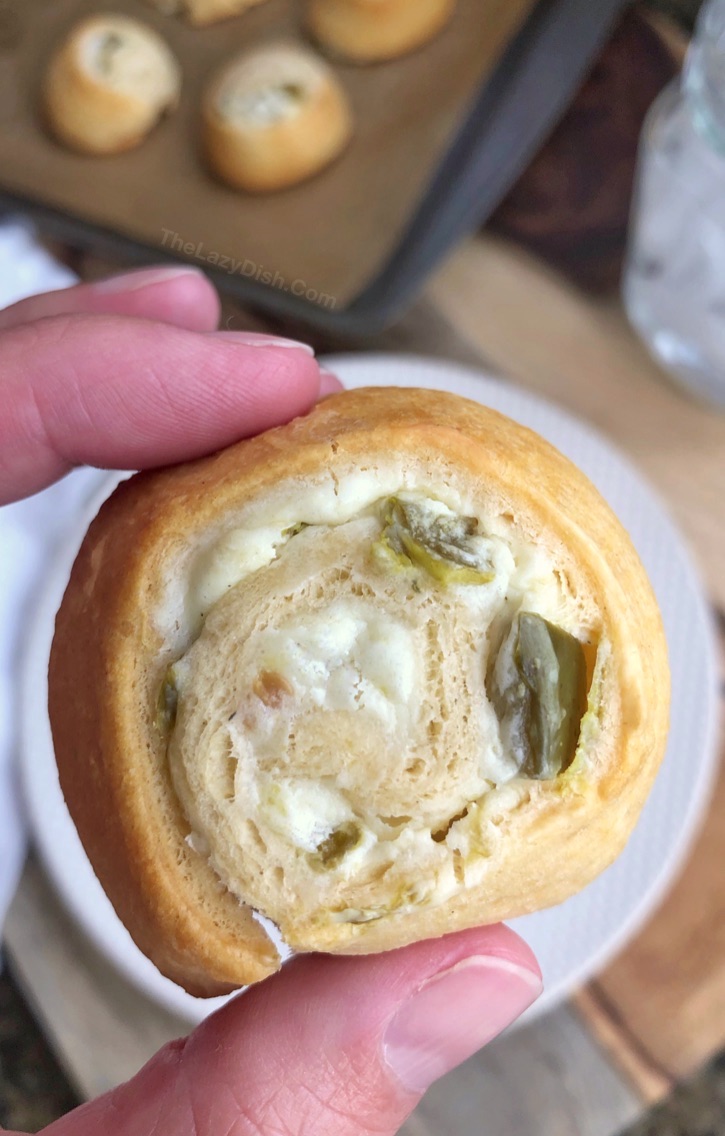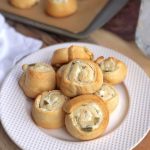 Jalapeño Cream Cheese Pinwheels
Looking for crowd pleasers? These easy pinwheel appetizers are made with just 4 simple ingredients! Anything with cream cheese is a keeper in my book, and this easy recipe is the perfect combination of sweet and spicy. They're perfect for parties, game day, or anytime you're craving a delicious snack.
Keyword:
appetizers, cream cheese, jalapenos, pillsbury, pinwheels, vegetarian
Ingredients
1

Pillsbury crescent roll tube

(8 ounce)

6oz

softened cream cheese

3/4

(4oz)

can of diced jalapeños

(adjust for your spicy preference)

1

tbsp

sugar
Instructions
Preheat the oven to 350 degrees and line a baking sheet with parchment paper.

Mix together the cream cheese, diced jalapeños and sugar until well combined; set aside.

Open up the crescent rolls, and separate the dough into 2 rectangular sheets. Lightly press the seams together and use a rolling pin to stretch them out a bit.

Generously spread the cream cheese mixture evenly over both sheets, and roll LENGTHWISE.

Using a sharp serrated knife, cut each roll into 8 one inch slices (making 16 total). TIP: To make them even, it's easiest to cut them directly in half, and then keep cutting each half in half until you have 16 rolls.

Place them about 2 inches apart on your baking sheet, and bake for 12-13 minutes or until they start to brown.
Recipe Notes
You can use the entire 8oz package of cream cheese if you'd like and use any leftover mixture as a dip for crackers or spreading on a bagel. Simply taste test and adjust the amount of diced jalapeños you'd prefer.