These Quick & Easy No-Bake Treats Are Always A Hit
Homemade without a lot of hassle! These ooey, gooey Cheerio squares are like eating a candy bar but without all of the guilt. They're made with just 3 simple ingredients that you might already have on hand: Cheerios, peanut butter, and honey.
They make for an awesome on-the-go snack or easy breakfast idea for kids AND adults! I'm kind of an adult, and I ate more than half the batch. I couldn't help myself.
I haven't had cereal in years, and the nostalgia was unreal. My mom used to only buy the plain Cheerios, so I would make my own with the huge bottle of honey that was always in the pantry. I didn't mess around, either. I layered. I started off with a layer of honey, then Cheerios, then more honey, and I continued the layering until my bowl was full. At this point I didn't even need milk.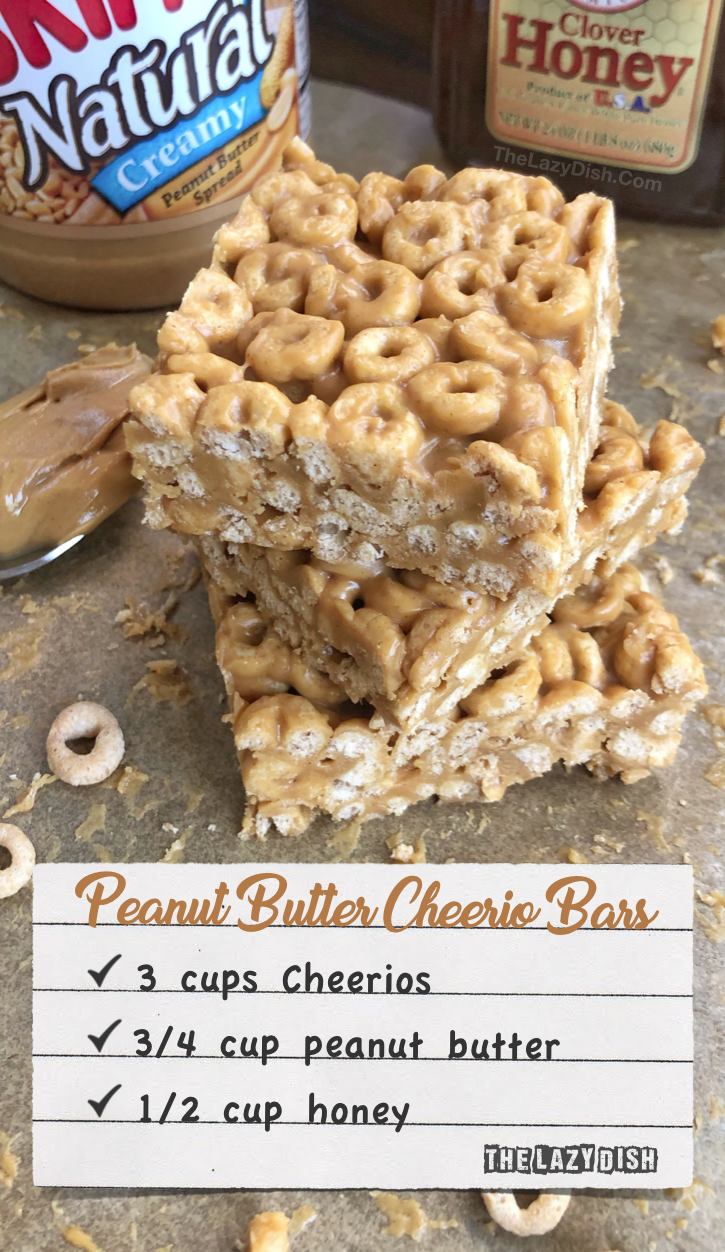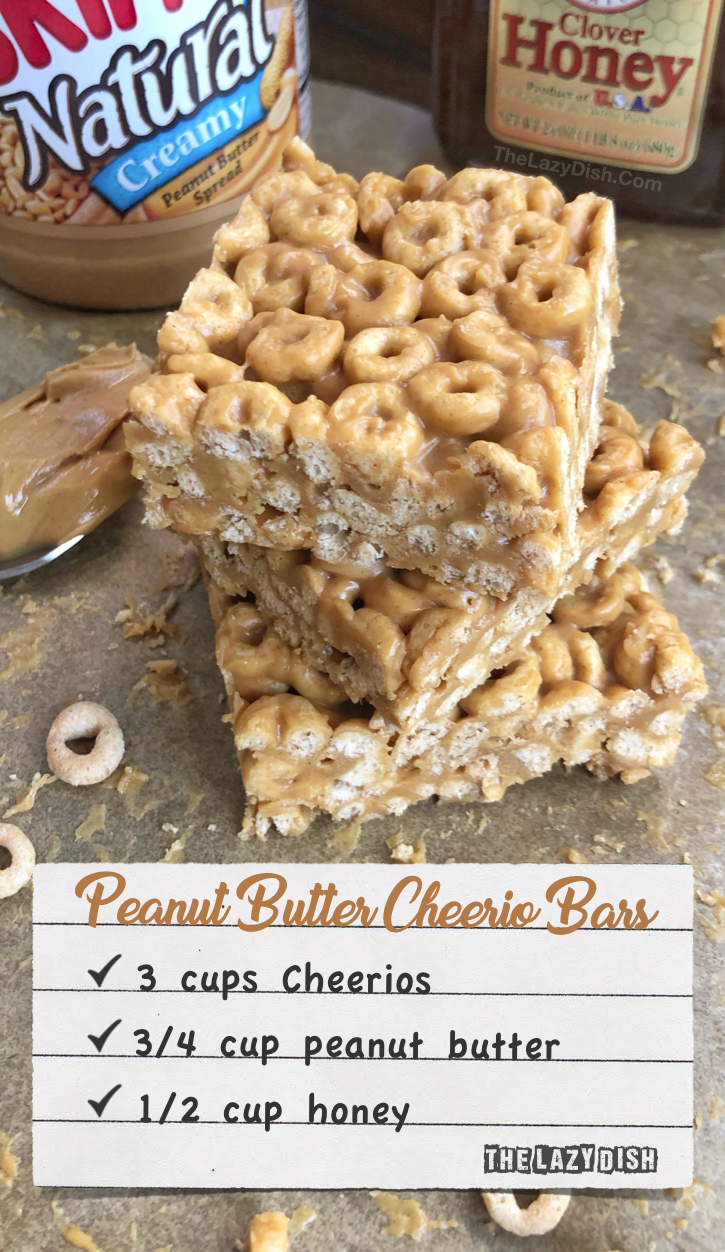 You may need to adjust the amount of honey based on the peanut butter brand that you use. I used Skippy which does have added sugar, so you may need a little extra honey if you're using natural peanut butter.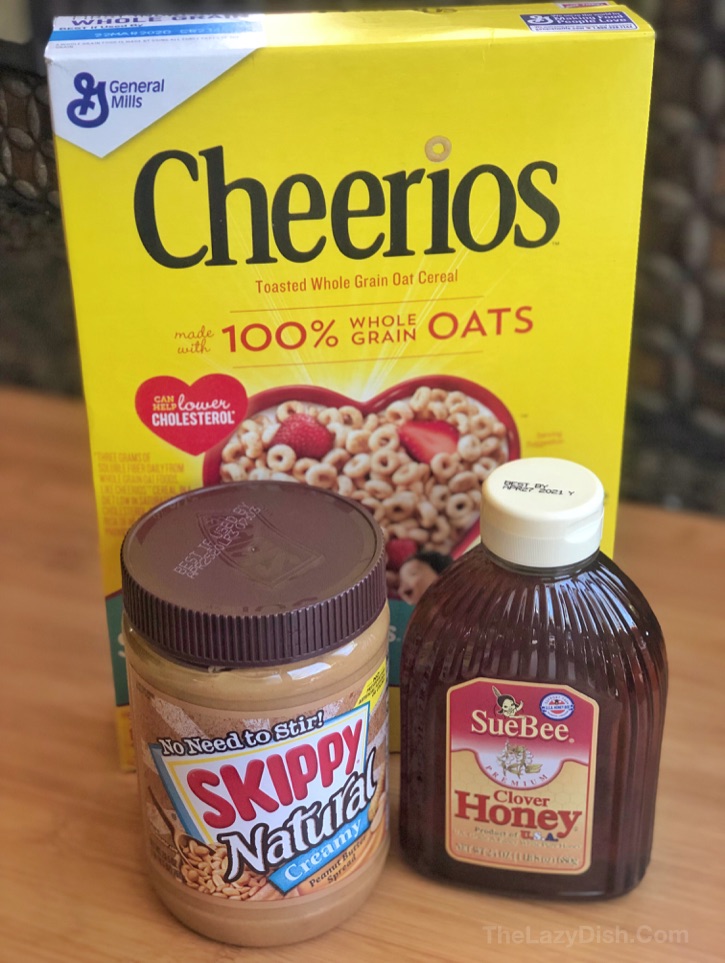 Simply heat the peanut butter and honey in a pan until melted, smooth, creamy, and well combined. Remove from the heat and stir in the Cheerios.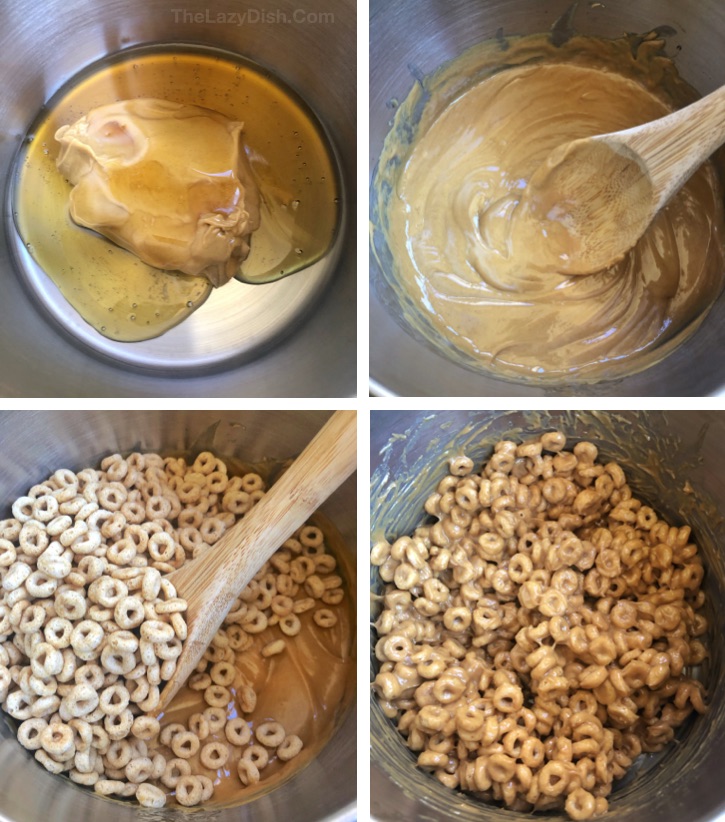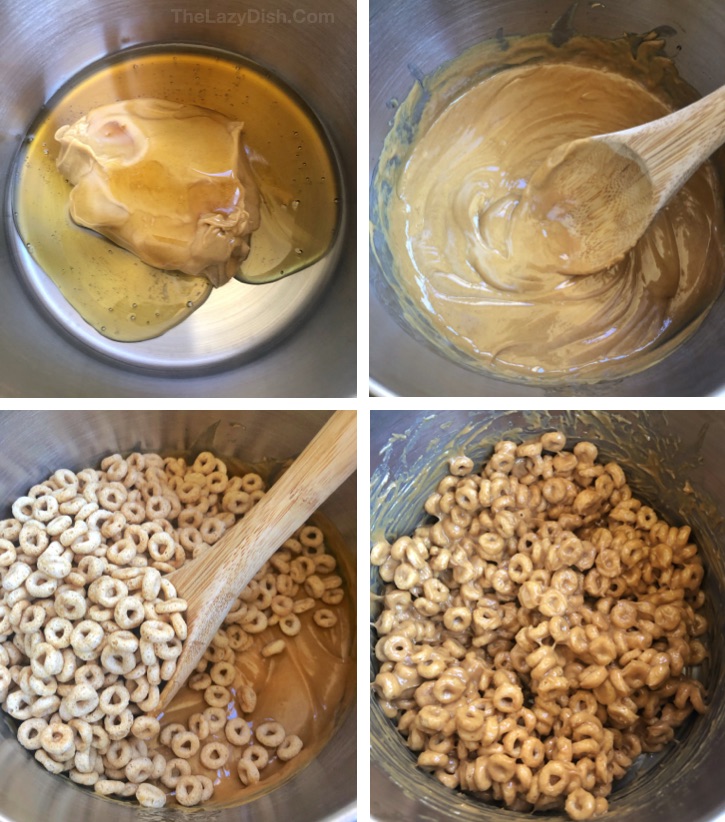 TIP: Spray your fingers, spatulas and measuring cups with cooking spray whenever handling sticky things like honey.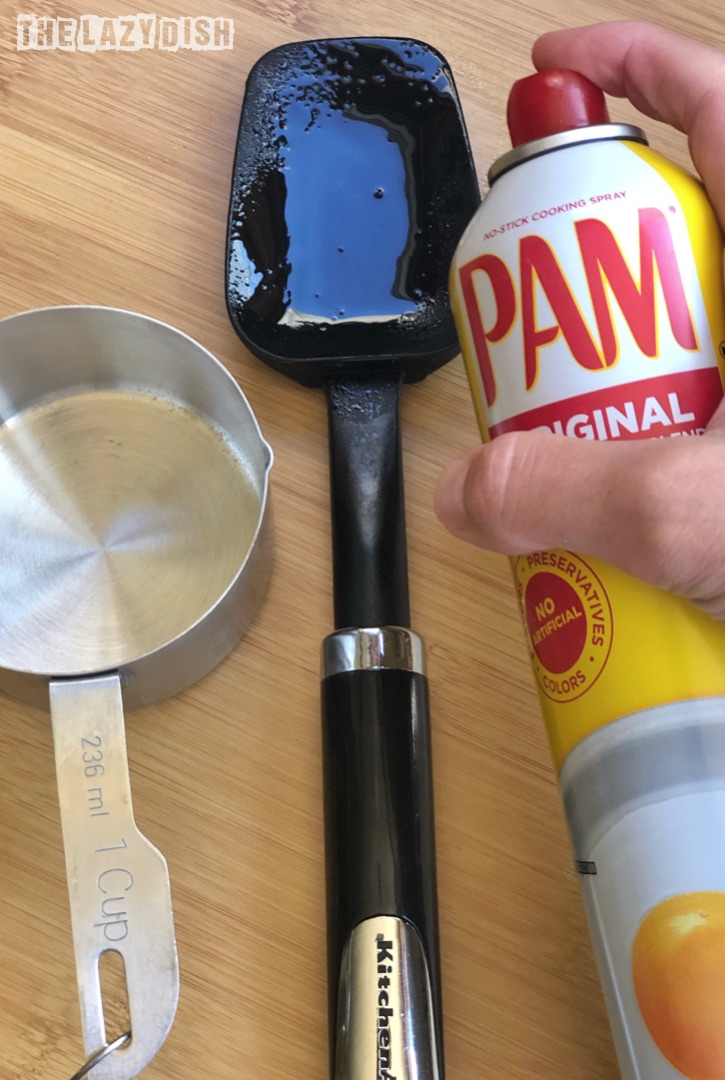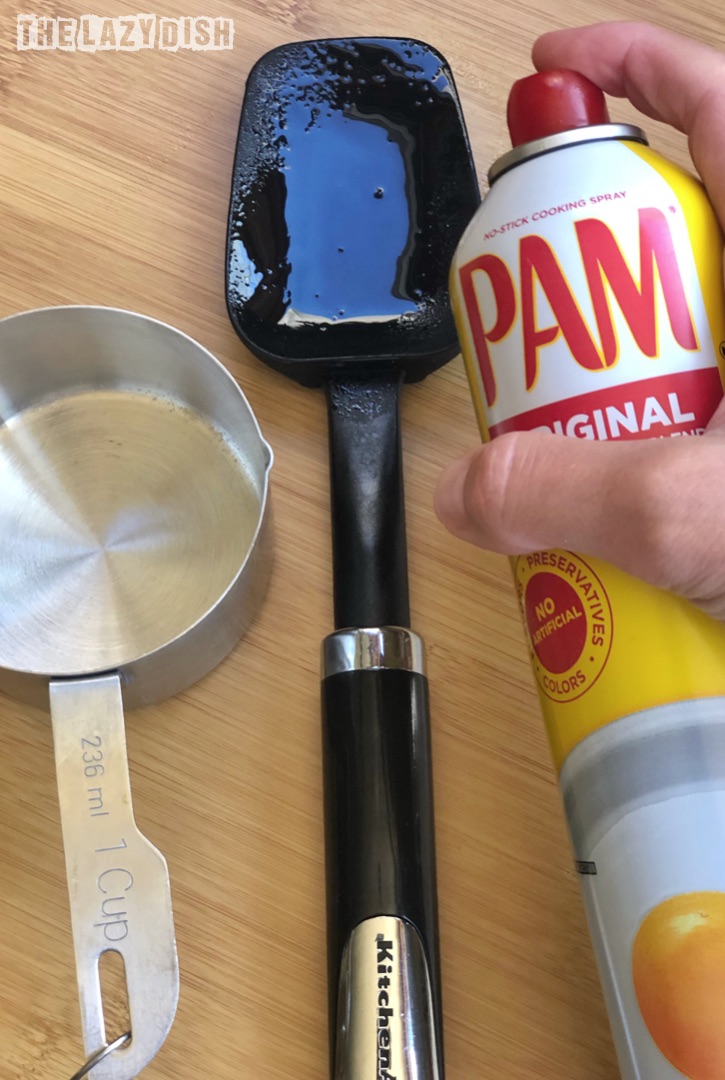 Place the mixture into a lined 8×8 dish and use your hands to press it into place.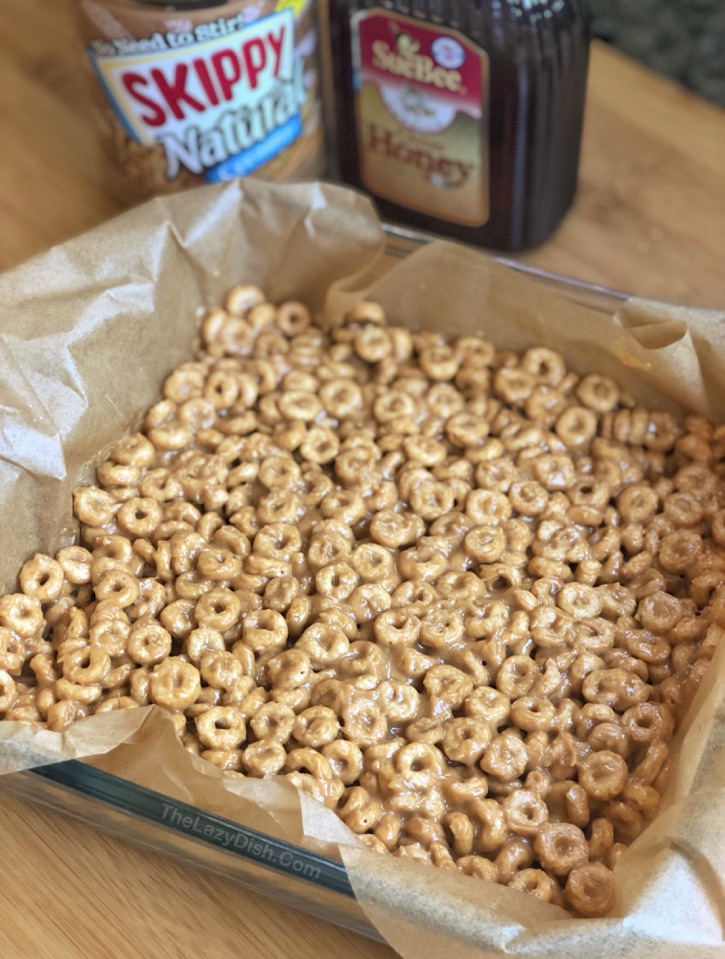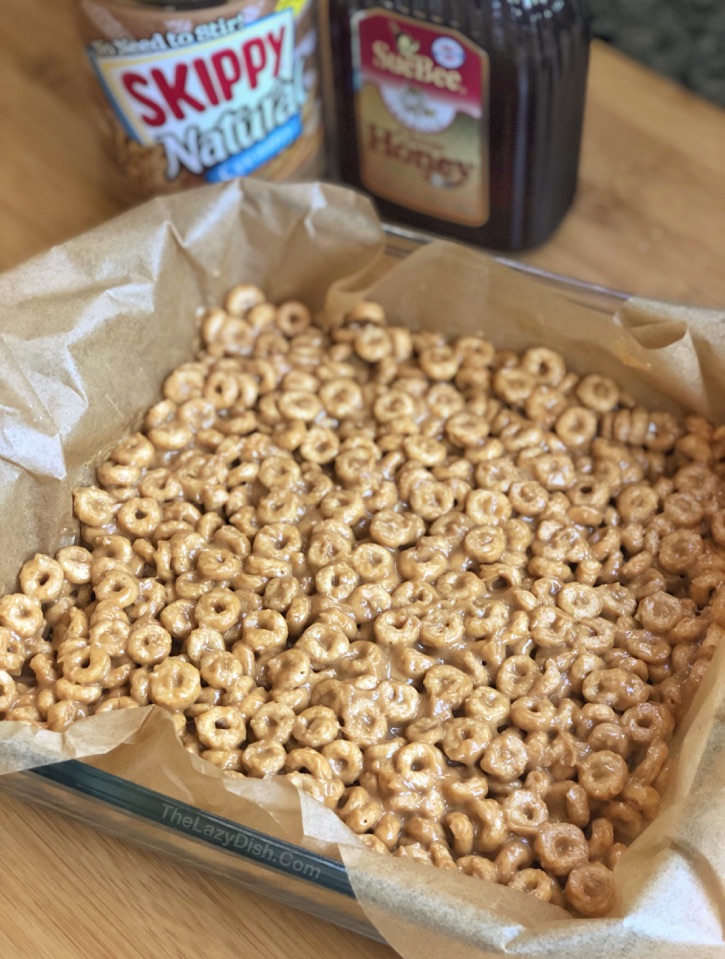 Refrigerate for at least one hour and then cut as desired into squares or bars. If you use parchment paper, the hardened mixture will pop right out of the dish so that you can easily cut it.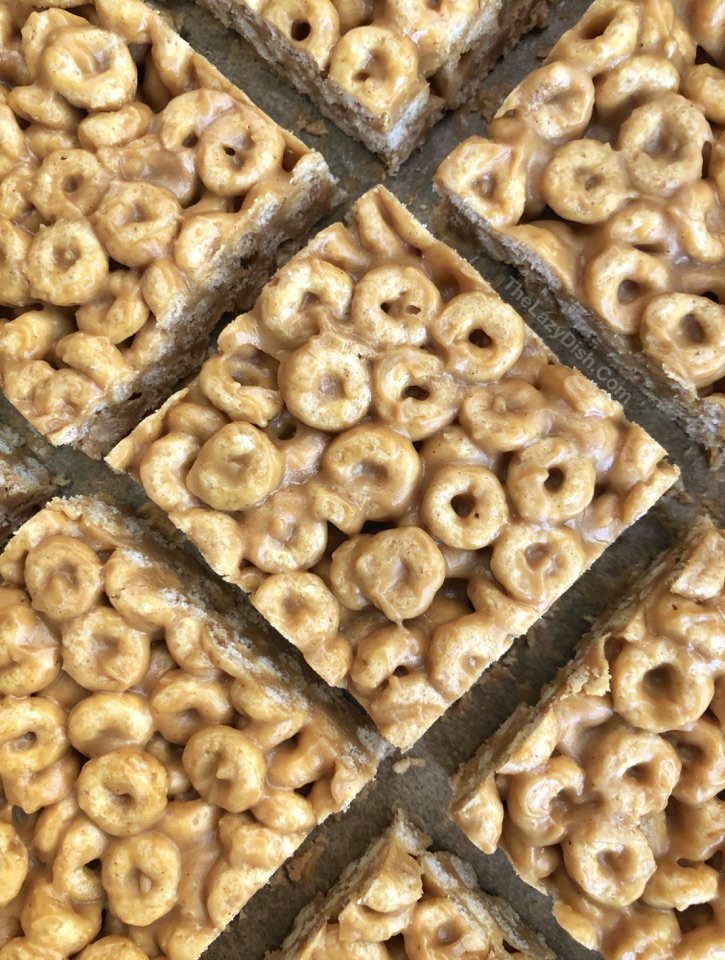 Now, take a bite. And then another. Inhale. Savor the peanut buttery goodness. Also, store any leftovers in the fridge.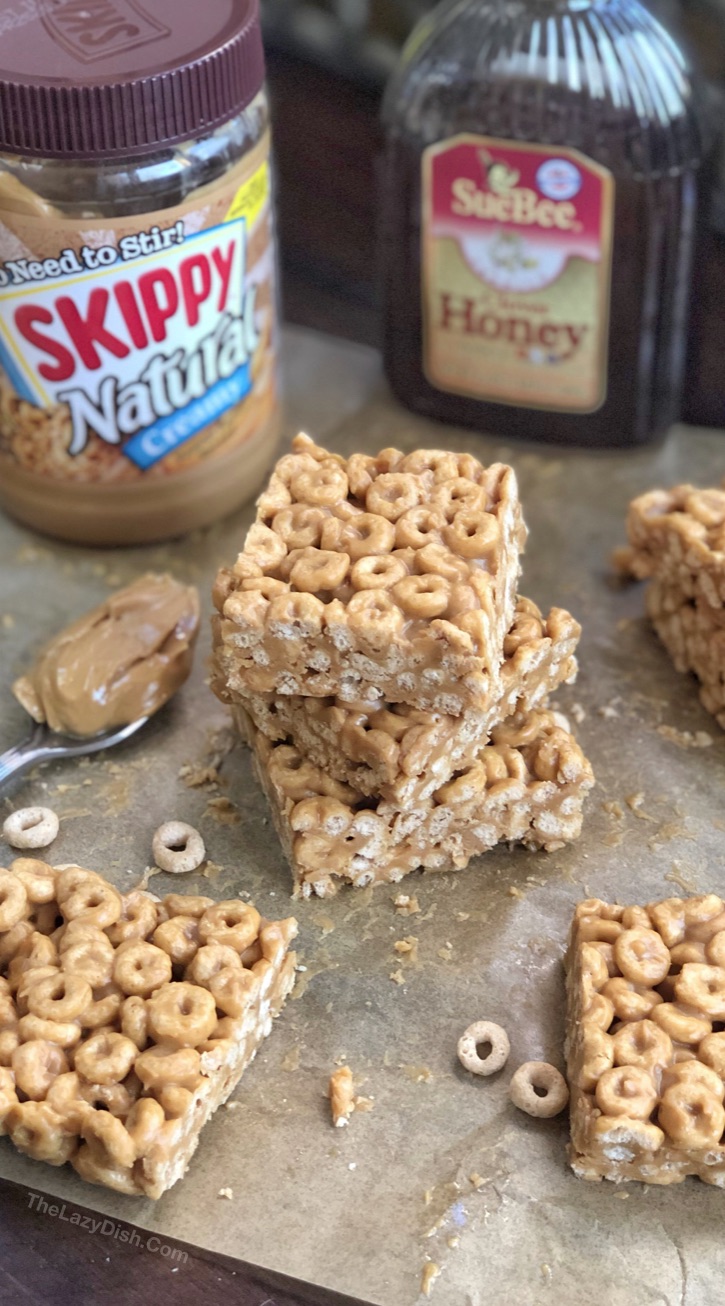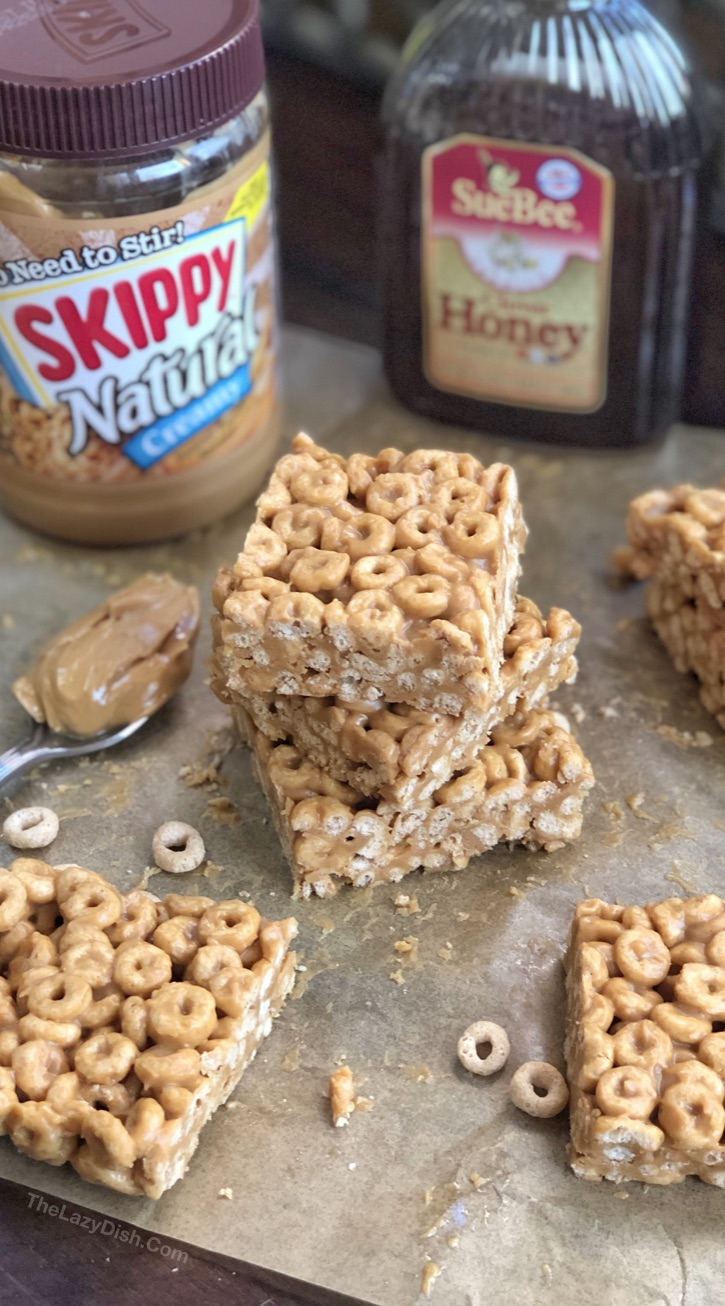 These Cheerio bars are moist, gooey, and crunchy all at the same time. The texture and flavor is incredibly satisfying. You could even add in some chocolate chips. Yaaaas.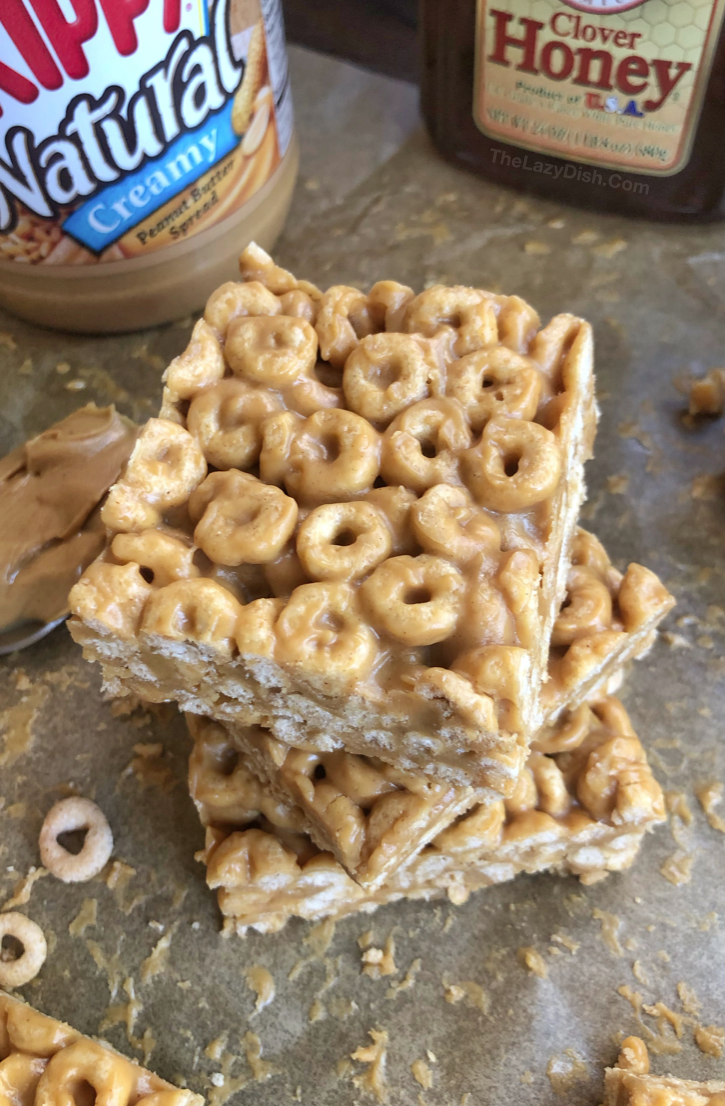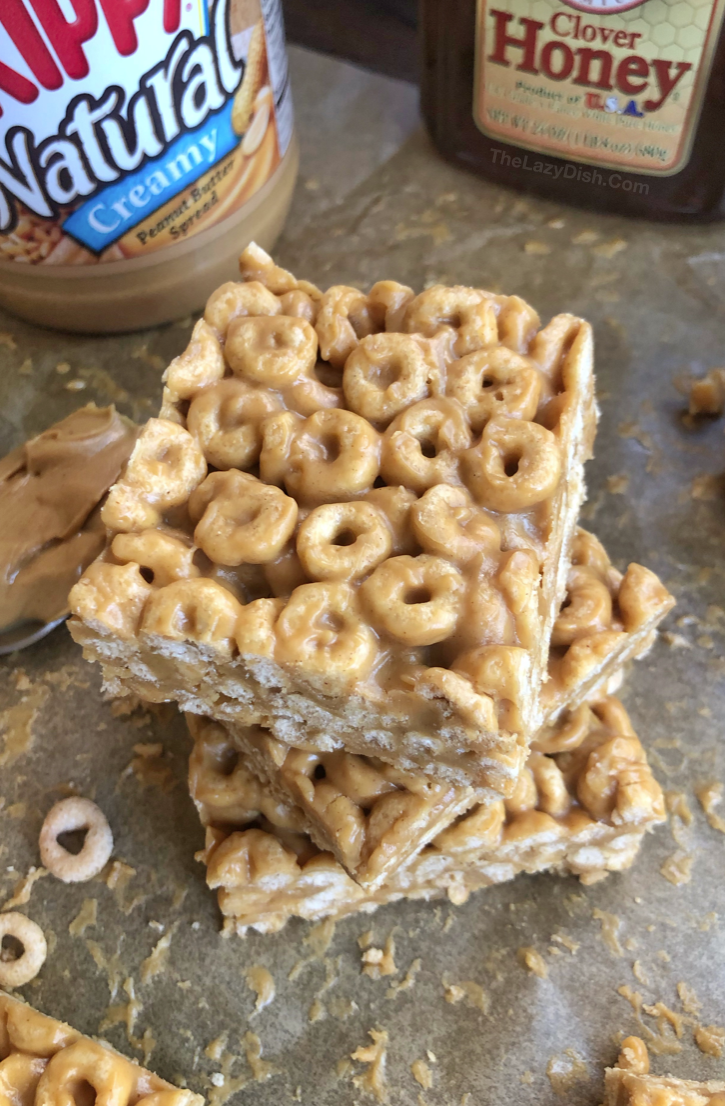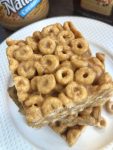 No-Bake Peanut Butter Cheerio Bars (3 Ingredients!)
Looking for healthy and easy snack ideas for kids? These quick and easy no-bake Peanut Butter Cheerio Bars are always a hit. Made with just 3 simple ingredients: Cheerios, peanut butter and honey. They're perfect for breakfast, after school, or a quick grab-n-go snack. Toddlers, teens and adults love them!
Keyword:
3 ingredients, cereal, easy, healthy, kids, peanut butter, snacks
Ingredients
3

cups

Cheerios

3/4

cup

peanut butter

1/2

cup

honey
Instructions
Line an 8x8 pan with parchment paper or foil; set aside.

In a medium sauce pan, heat the peanut butter and honey over medium heat until melted and well combined.

Remove from the heat and stir in the Cheerios.

Place the mixture into your prepared pan and press into place. 

Cover and refrigerate for at least 1 hour before cutting.

Keep any leftovers stored in the fridge.
If you like this easy snack recipe, you're going to love these Hot Buttered Mini Donut Cheerios! 🙂