A Super Quick & Easy Summer Slushy Recipe
Nothing screams summer more than lemonade and ice cream, and these 2 simple ingredients are even better when mixed together with a little ice in the blender!
My kids love making this sweet treat during the hot summer months, especially when they have friends over to go swimming. These frosty lemonades are basically like a mix between a milkshake and a slushy, and remind me of both the Sonic drinks and Chick-fil-A lemonade. So yummy and refreshing!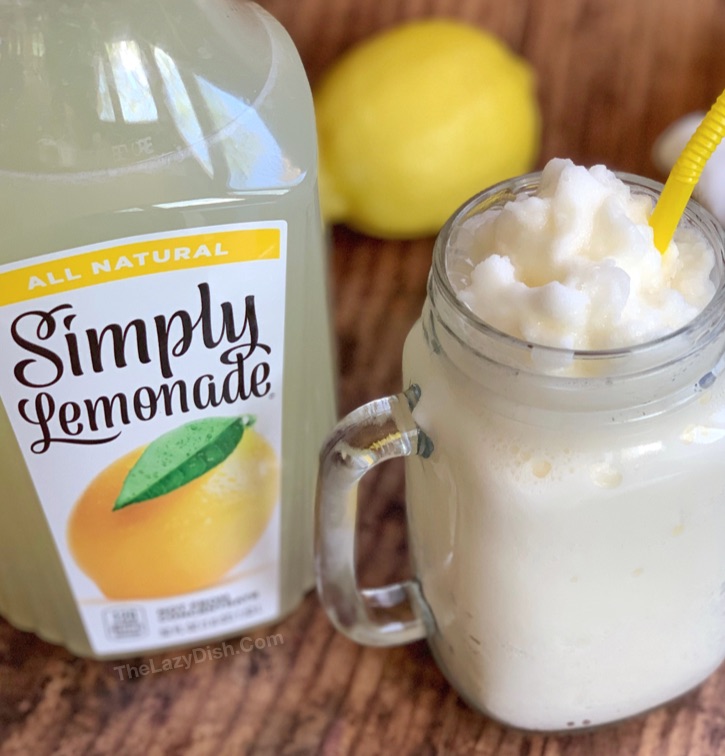 Simply blend about 2 cups of ice with 1 cup of lemonade in a blender…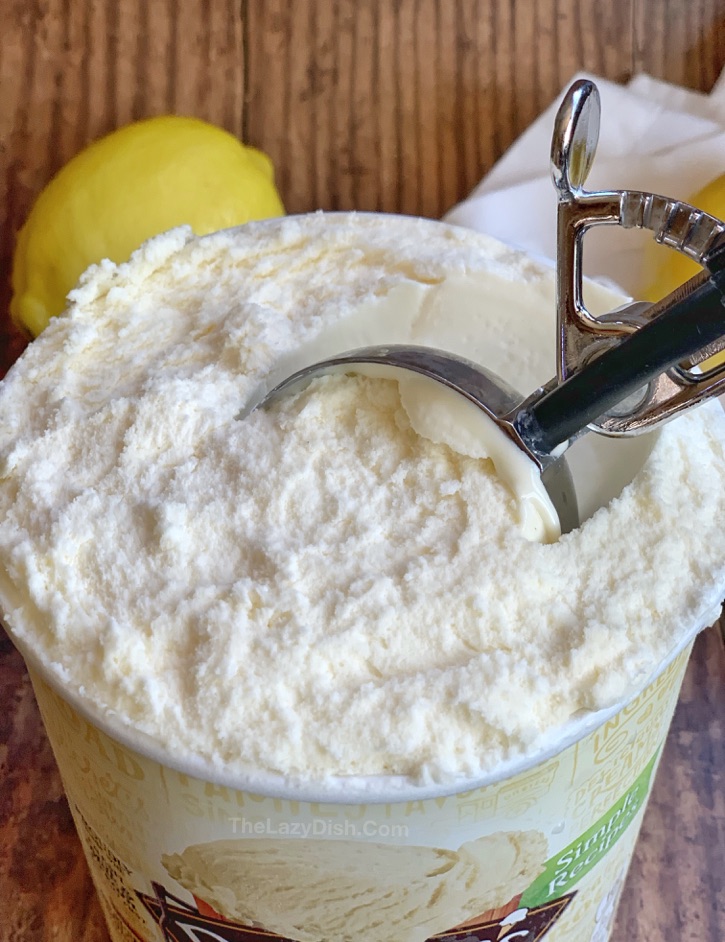 …now add a heaping scoop of vanilla ice cream and blend again until smooth and creamy (I used raspberry lemonade in the pic below). 🙂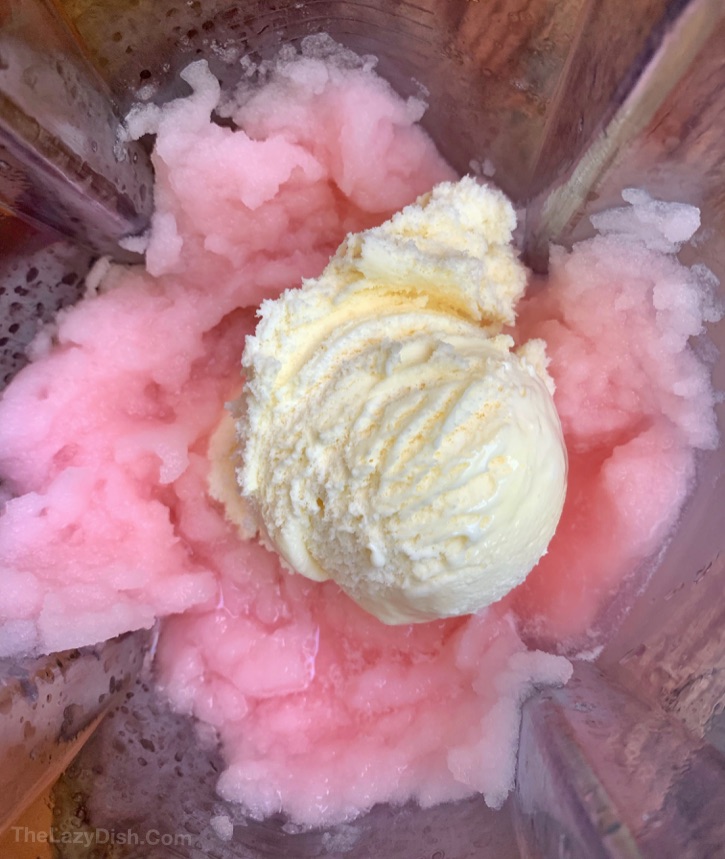 Use any flavor of lemonade or limeade that you'd like to mix it up a bit, although classic lemonade is probably my favorite because it reminds me of the Chick-fil-A frosted lemonade.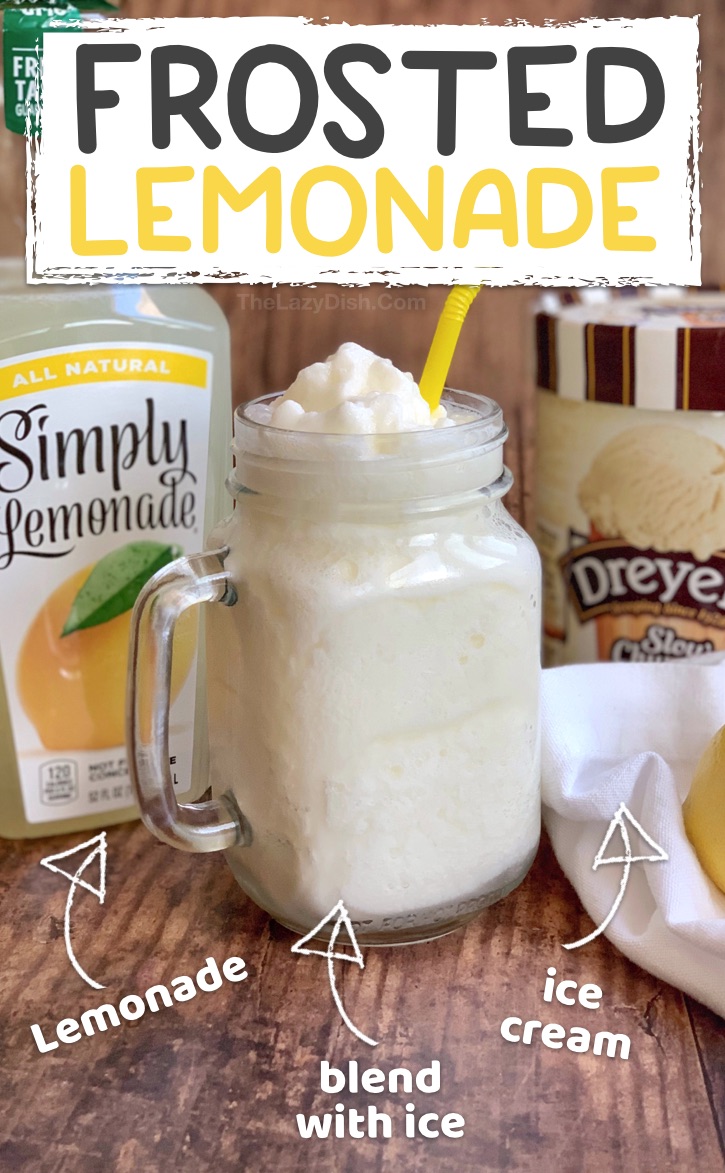 The Simply Lemonade brand has a raspberry flavored lemonade, as well as strawberry and peach during select seasons. Have fun and experiment! You could also add a little fresh lemon juice or frozen fruit to the mix.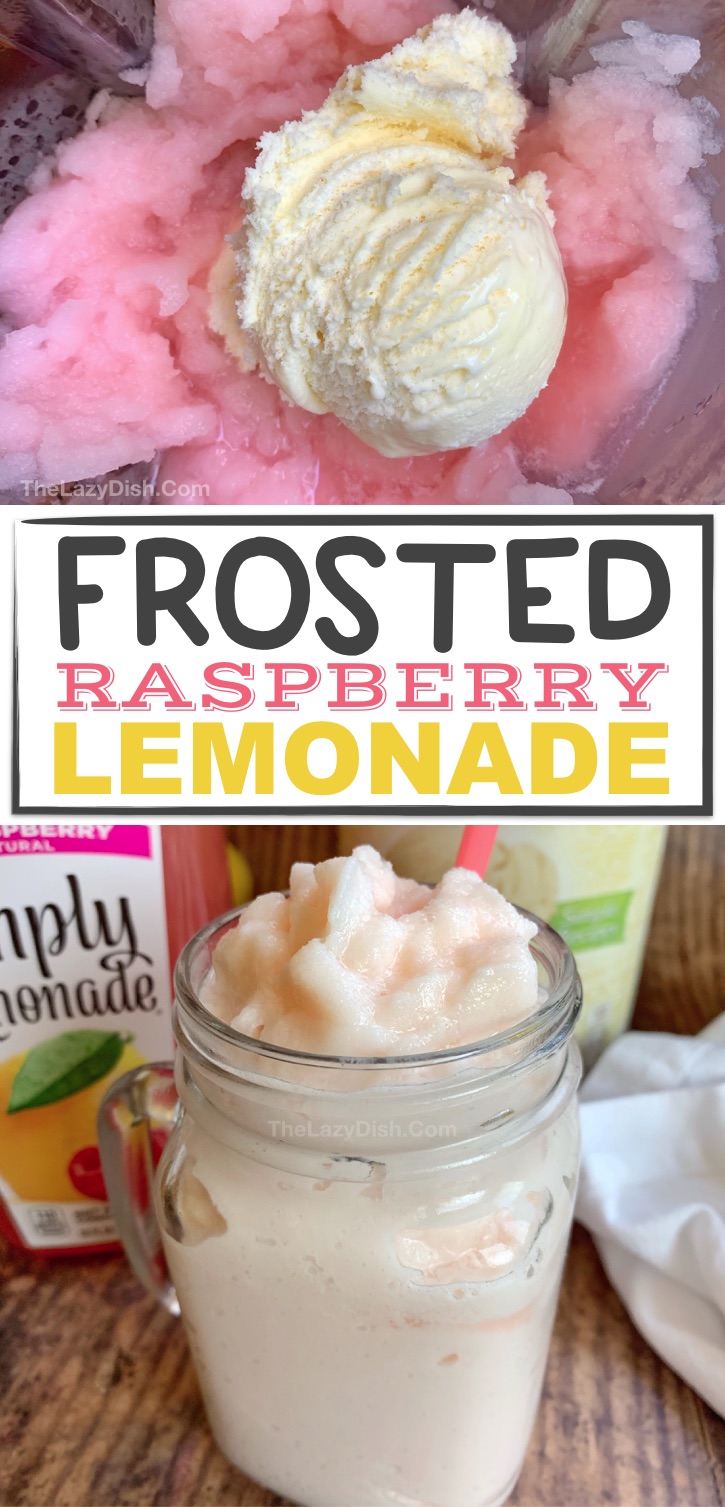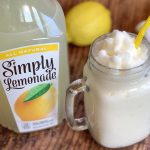 Easy Frosted Lemonade (3 Ingredients)
If you're looking for a quick and easy slushy recipe that is perfect for summer, this frosted lemonade is made with just 3 simple ingredients, and whipped up in the blender in no time!
Keyword:
blender, dessert, frosty, ice cream, lemonade, slushy, summer, treats
Ingredients
1-2

cups

ice

1

cup

lemonade

1

large scoop of vanilla ice cream
Instructions
In a good quality blender, mix together 1-2 cups of ice with 1 cup of lemonade (start with 1 cup of ice and add more if desired).

Next, add a heaping scoop of vanilla ice cream and blend again until mixed well.
---
P.S. I also discovered that they have a new watermelon juice drink that is excellent mixed with ice cream! However, I'm assuming the watermelon will only be available during the summer months. Keep an eye out for all of their fun new flavors!