Frozen dollops of applesauce that transform into delightful finger food, satisfying cravings while keeping everyone happy and healthy.
Your kids are going to love this healthy frozen treat!
These frozen applesauce bites are a super easy snack idea that is perfect for kids of all ages, particularly toddlers and young children. This cold treat is made with just applesauce, making it an incredibly simple and quick snack to whip up! It's a great option for parents who are looking for healthy snack alternatives to sugary or processed food, but have picky eaters at home that don't seem to like anything.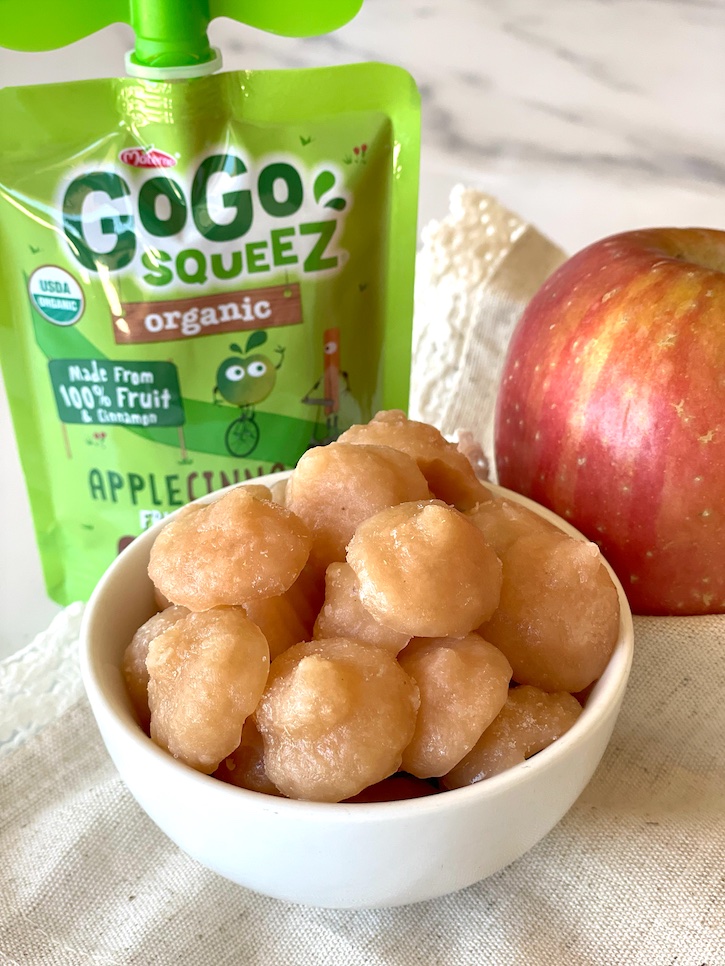 These yummy applesauce bites are excellent for hot summer days when you need something cool and refreshing to snack on. They're a nutritious alternative to ice cream or popsicles and can be enjoyed guilt-free.
This is how you turn applesauce into delicious finger food!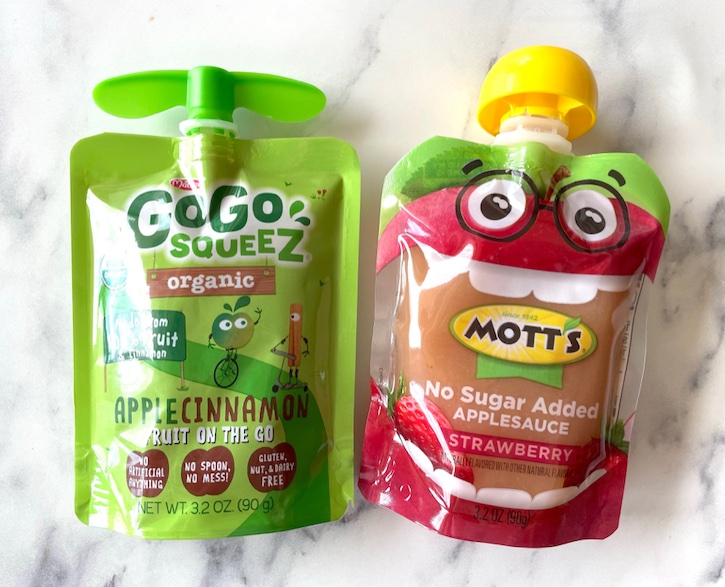 Supplies Needed
A baking sheet (make sure it will fit in your freezer)
parchment paper
applesauce (I used the squeeze packs but you can also place apple sauce in a plastic sandwich bag and cut a hole in one corner to create a piping bag)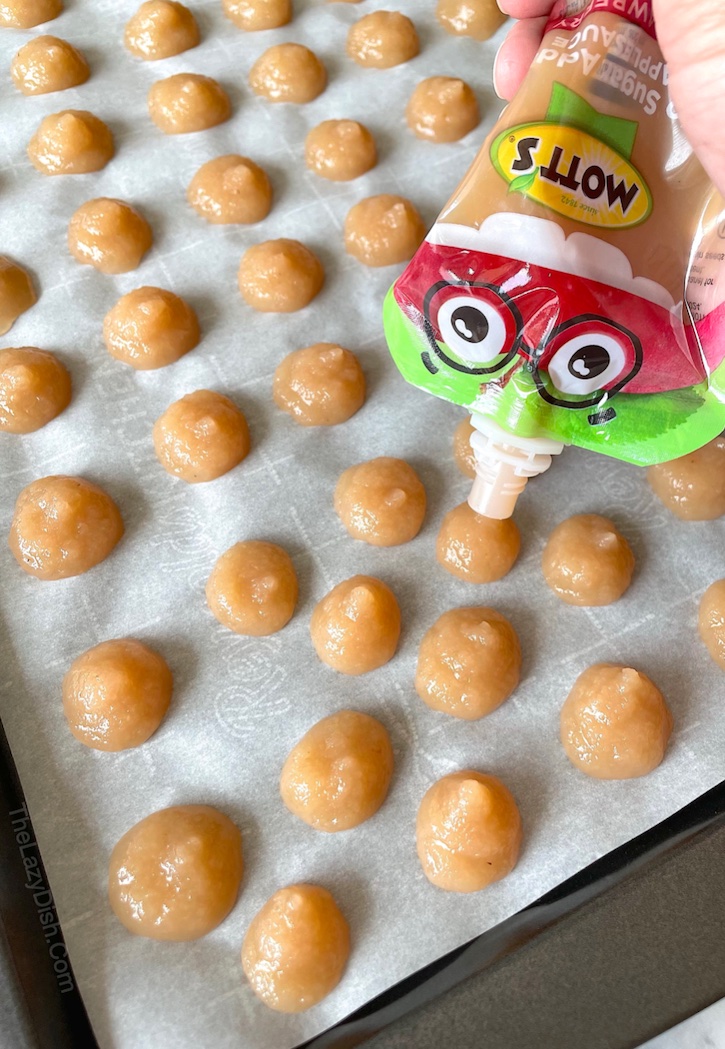 How To Make Frozen Applesauce Bites
Start by lining a baking sheet with parchment paper, then squeeze small dollops of applesauce onto the paper, leaving a little space between each one.
Once you've filled the baking sheet, pop it into the freezer and let it freeze for at least 2 hours, or overnight.
Once frozen, you can remove the bites from the baking sheet and transfer them to a freezer-safe container or bag.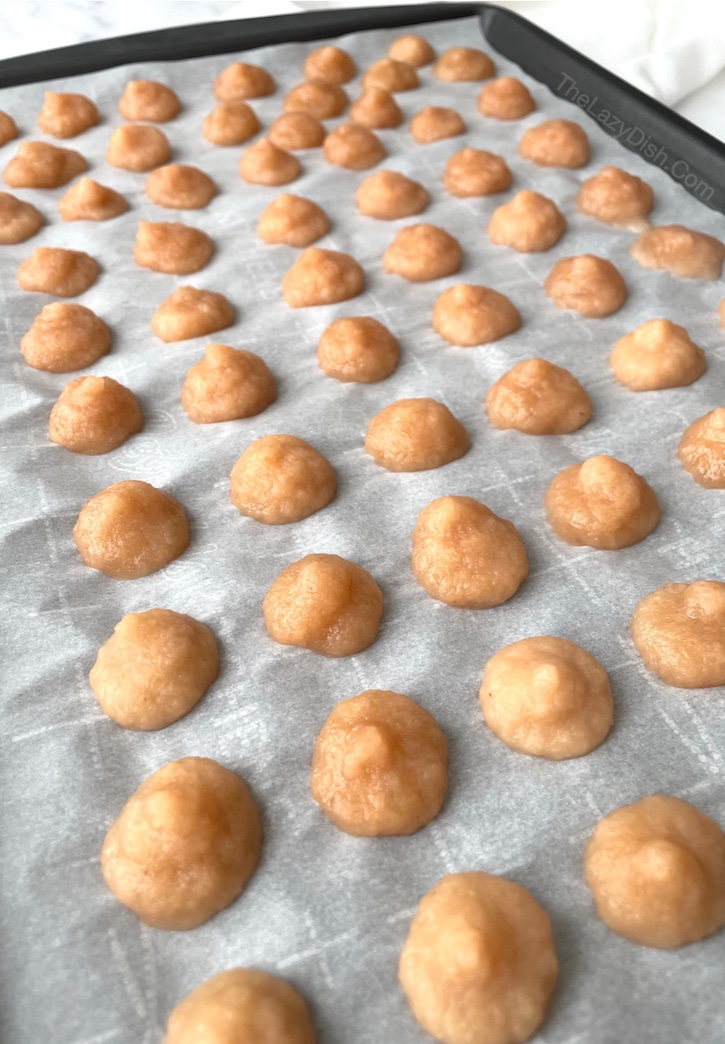 You may want to go ahead and load up two baking sheets because they go fast! I find myself snacking on them, too.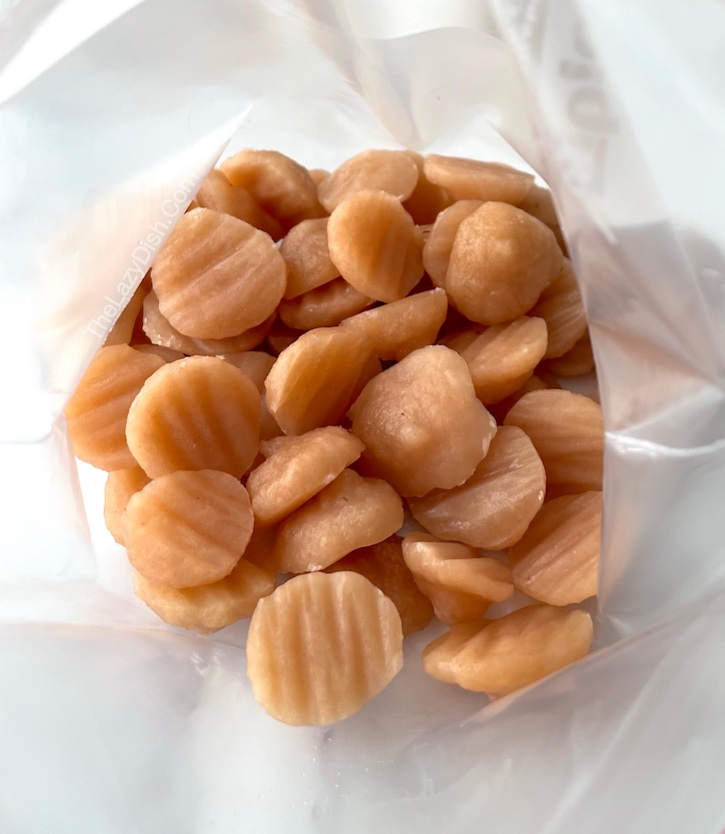 In addition to being a healthy and easy snack option, these frozen applesauce bites are also a great way to introduce young children to new flavors and textures. Even babies can enjoy them! Just be sure to make the size of the bites appropriate to your child's age.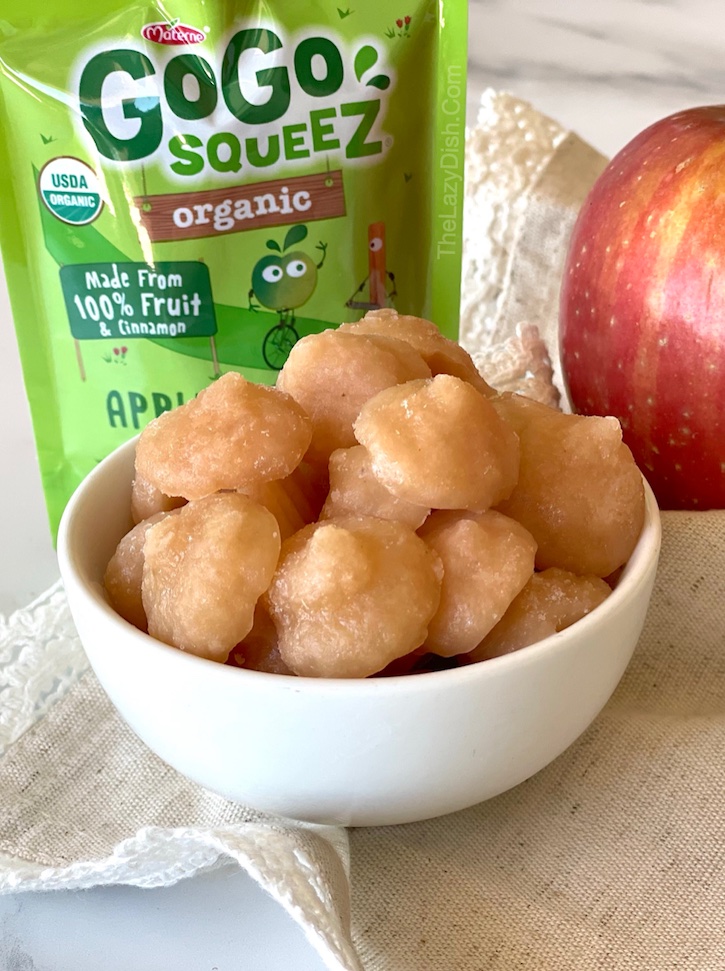 Don't forget to pin and save this easy snack idea for later. 🙂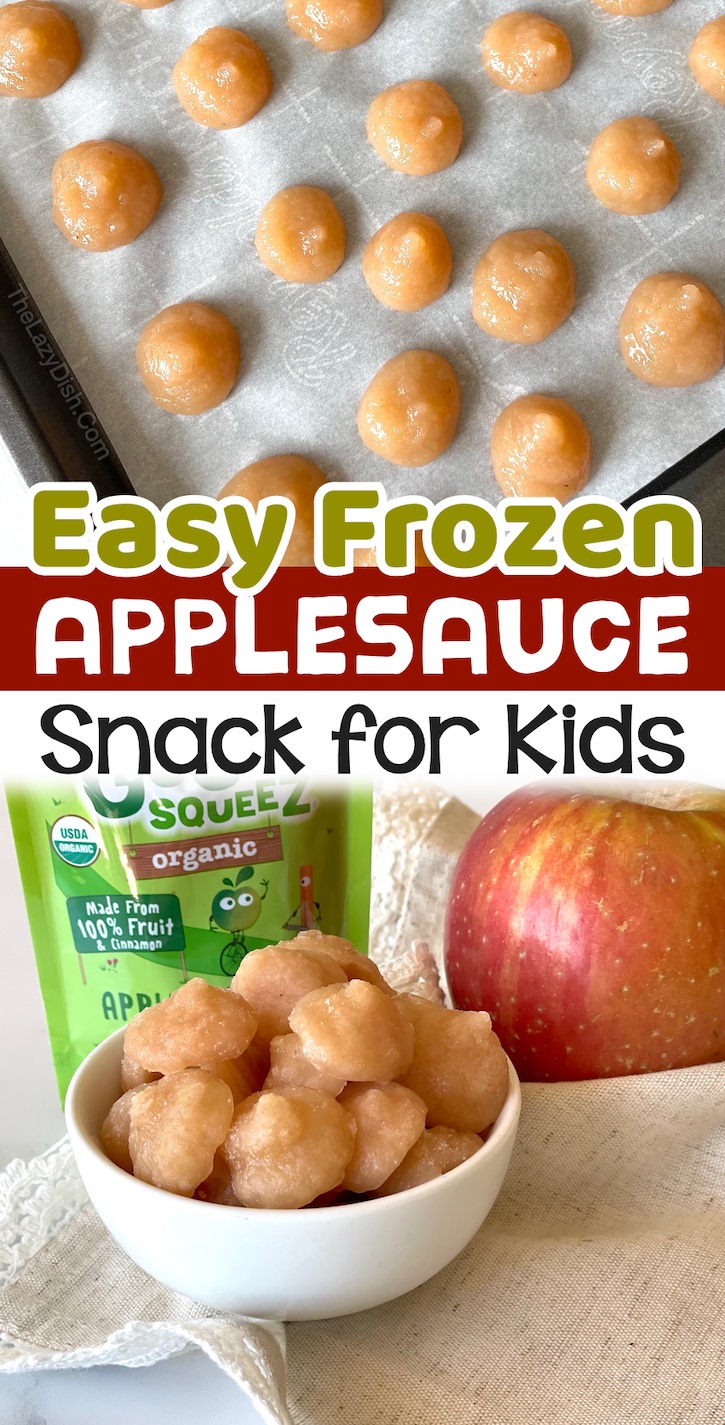 If you like these easy applesauce bites, you're going to love these Frozen Yogurt Bites!