How To Make A Really Good Grilled Cheese Sandwich
Grilled cheese sandwiches are an iconic comfort food. I've never met anyone who didn't like buttery toast with melted cheese, and there are so many variations and creative ways to fill one up. They are definitely a go-to, easy dinner idea for busy weeknights when you don't have dinner planned. I almost always have bread, butter and cheese on hand.
The absolute BEST way to take a classic grilled cheese sandwich and make it little more gourmet, is to simply add either grated or shredded parmesan to the top of the buttered crust before grilling. The parmesan makes the crust all that much more crispy with that delicious toasty flavor. I also like to sprinkle on a little garlic powder, cause why not?
Aside from that, there are several do's and don'ts when it comes to making the best grilled cheese. You don't want soggy, and you certainly don't want it burnt.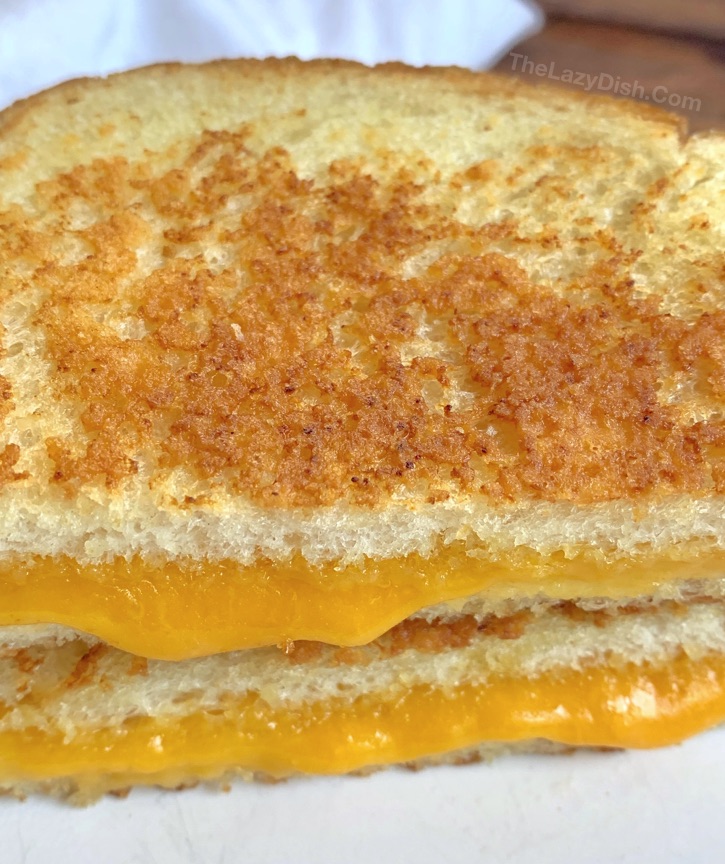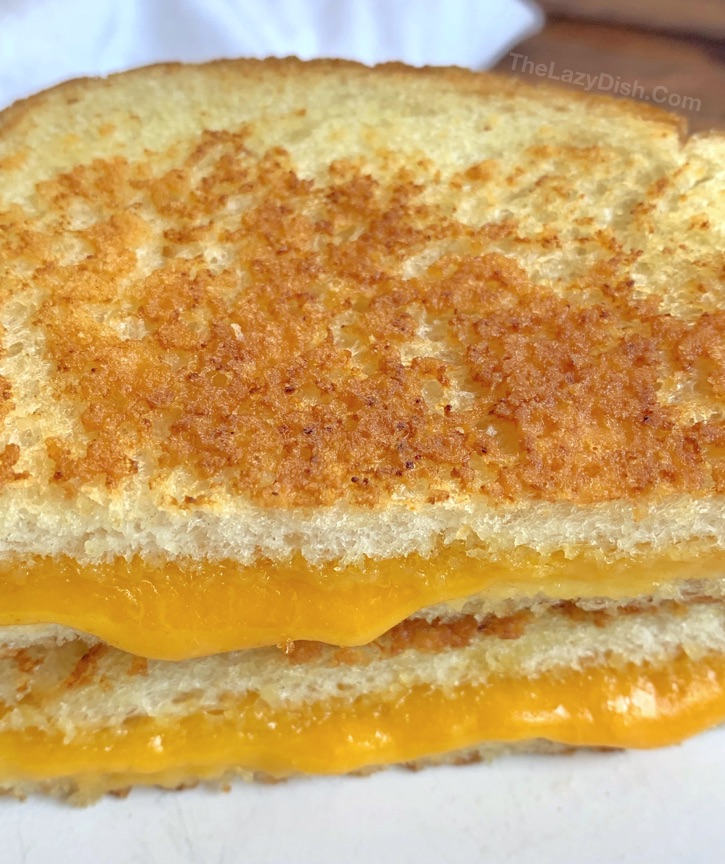 After you've buttered your bread, generously sprinkle it with parmesan cheese for that extra crunchy, cheesy crust.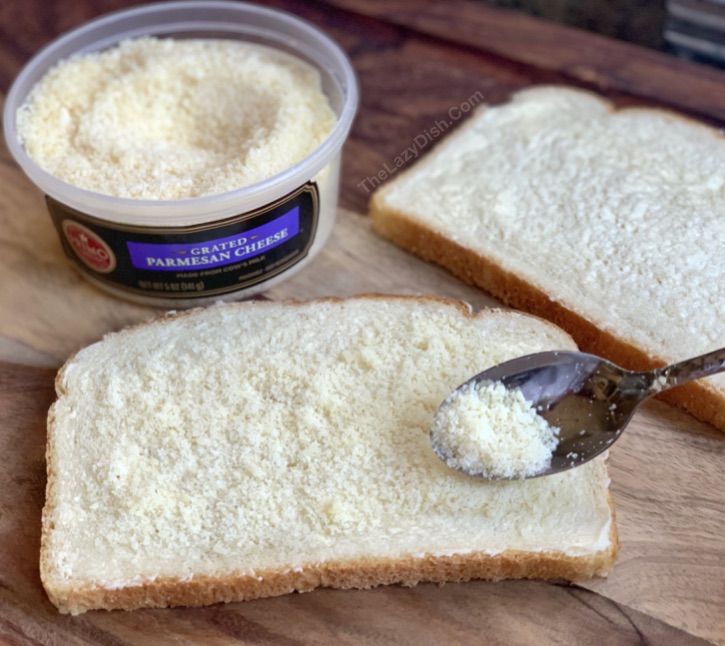 How To Make The Perfect Grilled Cheese
The MOST important thing I've discovered is that you have to preheat your pan for at least 5 minutes on a medium-low setting if you're using an electric stove, and an even lower setting on a gas stove. Low and slow! That's how you get that crispy crust while giving the cheese enough time to melt.
Choose the right kind of bread. I prefer to use sourdough bread because not only does it taste better, the bread holds up a little better when spreading the butter on. It also gets nice and toasty– there's nothing worse than a soggy grilled cheese. In fact, slightly stale bread is better than soft and fresh.
Generously butter your bread paying special attention to the edges where the toast is generally a bit dryer with a less cheese-to-bread ratio.
If you are using a softer bread, try pre-toasting both sides of the bread in your pan for a minute or two before adding the cheese.
Melt your butter in the microwave and then use a brush to evenly coat the bread. This is helpful if you keep your butter in the fridge and it's too hard to spread.
Salted butter is my preference, but did you know you can also use mayonnaise? Sounds strange (I know), but it's actually really good! It will give your sandwich a little tangy flavor, it's less likely to burn, and it's also much easier to evenly spread than butter.
Use shredded cheese instead of sliced cheese if you like your cheese gooey and fully melted all the way through. It melts twice as fast!
When filling your sandwich with cold ingredients like tomato, lettuce or avocado, do so after you've pulled the sandwich off of the grill (this means that you will have to grill your sandwich open faced).
And, of course, sprinkle a generous amount of parmesan on the outside of the bread for that extra crunchy, cheesy crust. You can also sprinkle with any seasoning you'd like.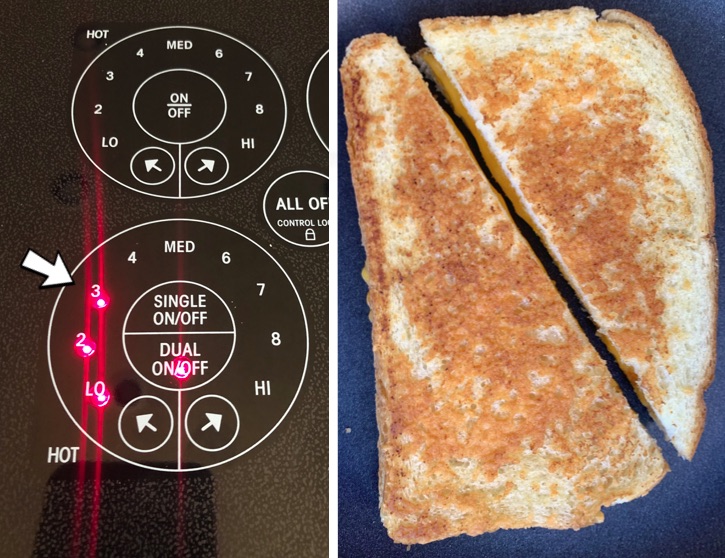 Grilled Cheese Sandwich Ideas
Let's mix it up a bit! There are an endless number of ways to jazz up a grilled cheese. They make for the easiest dinner ideas especially when you get creative and use ingredients you already happen to have on hand.
Basil pesto, tomato and mozzarella
Jalapeno, bacon and cheddar
Pepper jack and avocado
Pepperoni, mozzarella and tomato sauce
Leftover taco meat, lettuce and tomato
Cheddar, bacon and thinly sliced apples
Monterey jack, ham and pineapple
Caramelized onions and bacon
Feta, sun-dried tomatoes and mozzarella
Deli meat, cheddar and pickles
Here's another fun idea: Try sandwiching leftovers into a grilled cheese! Spaghetti, macaroni and cheese, any kind of meat, sloppy joe mix, casseroles, etc. This way it doesn't feel like you're eating the same thing two nights in a row.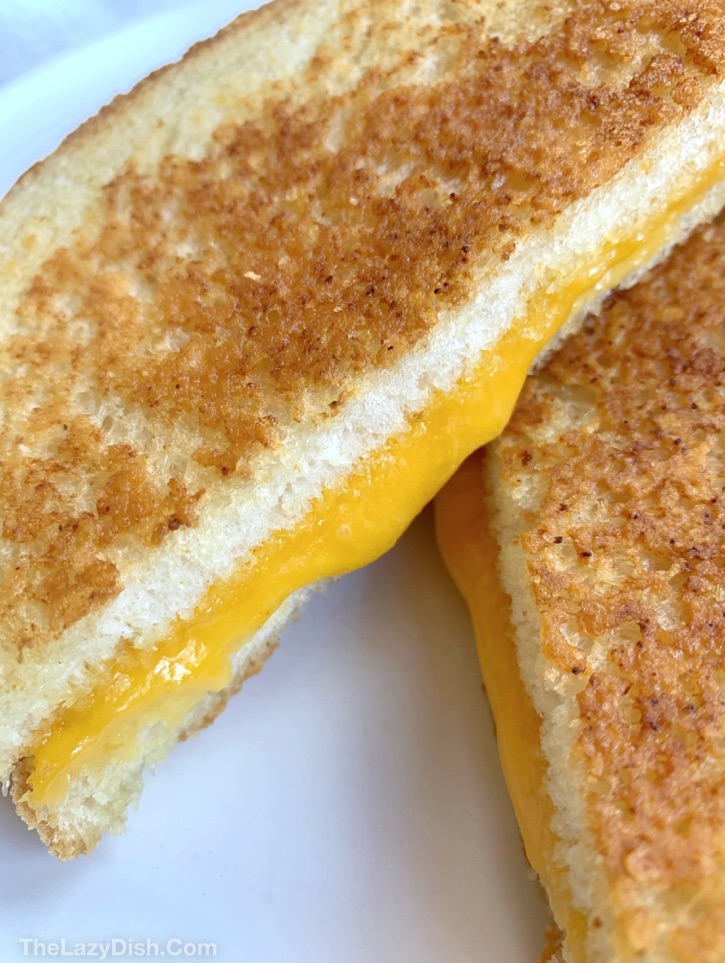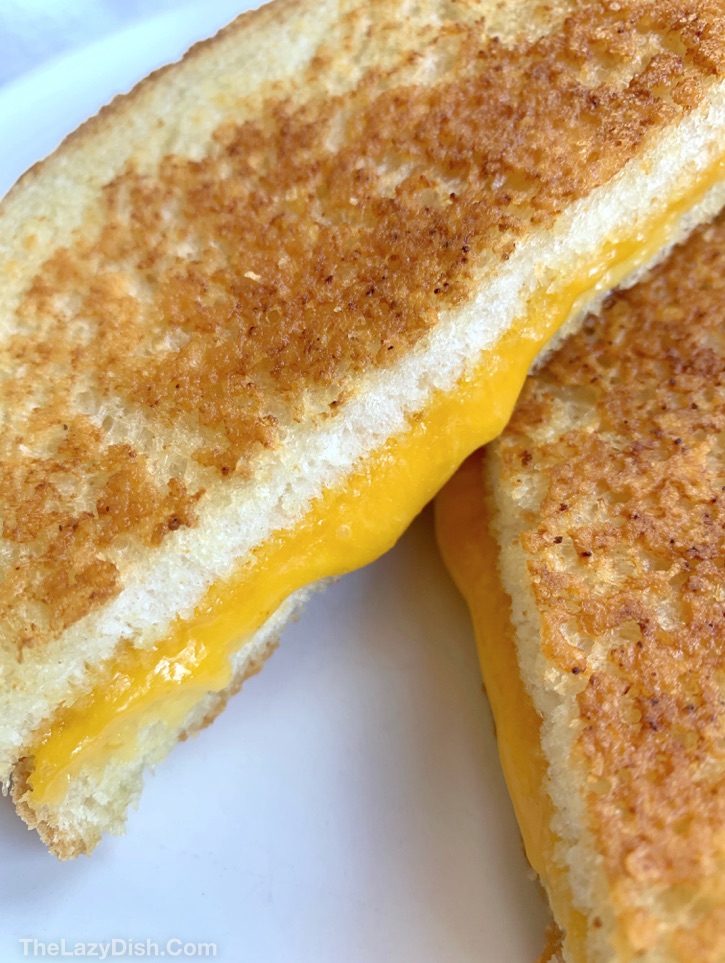 Want to try making a grilled cheese the lazy way? Toast your bread in the toaster, butter both toast slices, place cheese onto one of your toast slices and then microwave for about 40 seconds. Once the cheese is melted, place the other toast slice on top. This is a clever way for kids to make themselves a grilled cheese without having to bother with the stove.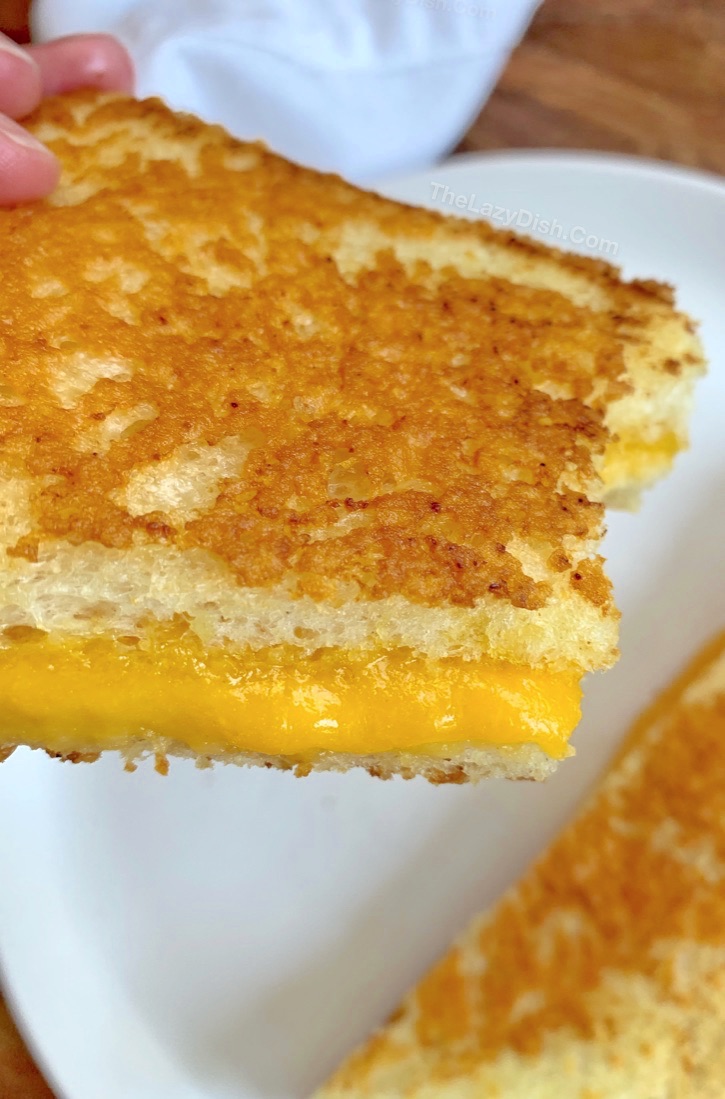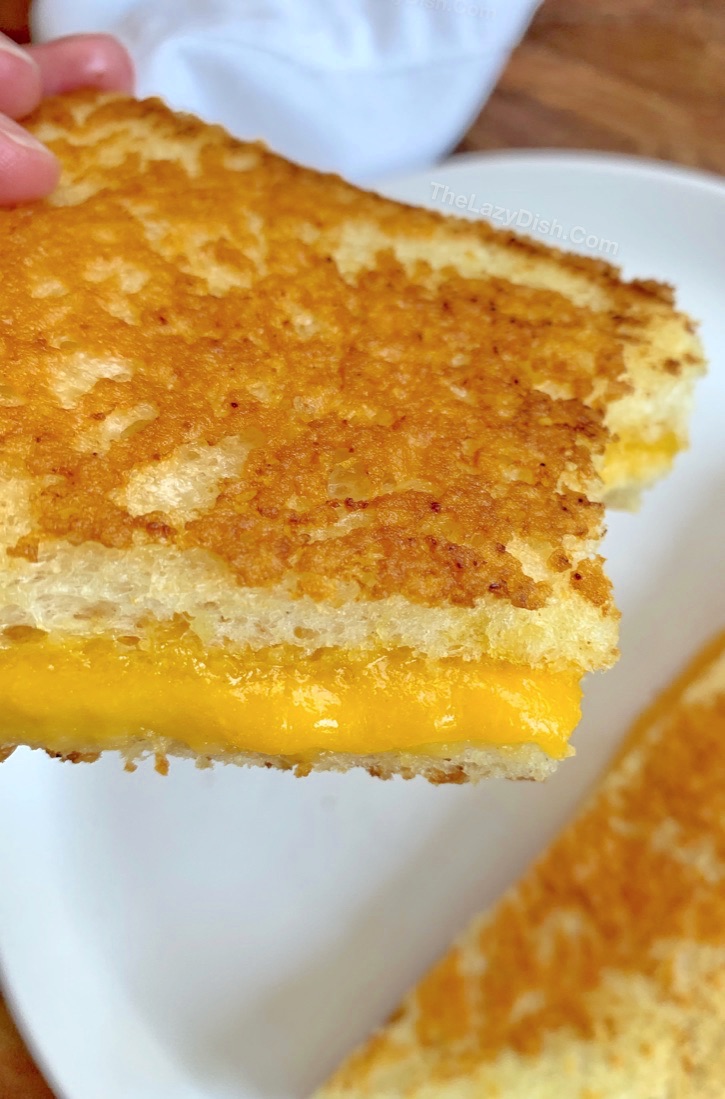 Now that you have all of these grilled cheese tips and tricks up your sleeve, I think you're ready to master this exquisite sandwich. Be creative and use a variety of different kinds of cheeses and fillings. Are you getting hungry yet?