The best quick and easy way to make frozen hash browns! Bake them in your oven instead.
If you're looking for the absolute best way to cook frozen shredded hash browns, you've got to try baking them in the oven on a sheet pan. This ingenious way of cooking your breakfast potatoes is a total game changer. There's no reason you should put up with soggy hash browns ever again!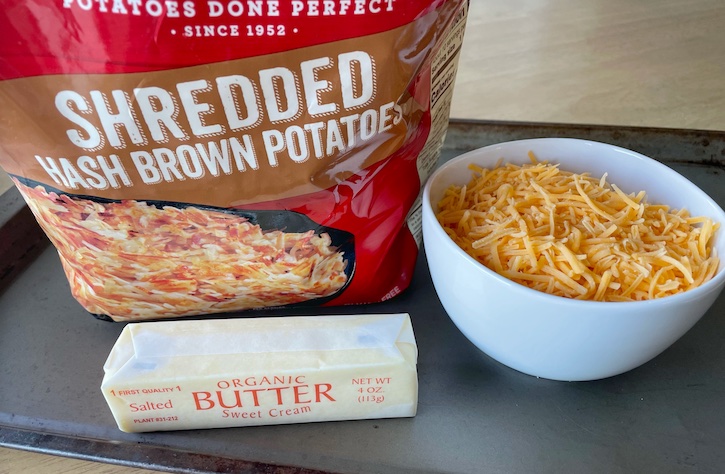 Hash browns are a cheap and simple breakfast staple that everybody loves. They are definitely my favorite comfort food in the morning, especially with a side of bacon and eggs, but if they aren't crispy I consider them a total waste of calories. I love those crunchy edges, and this amazing recipe is the only way I've found to get the perfect hash browns. Crispy, cheesy, and delicious!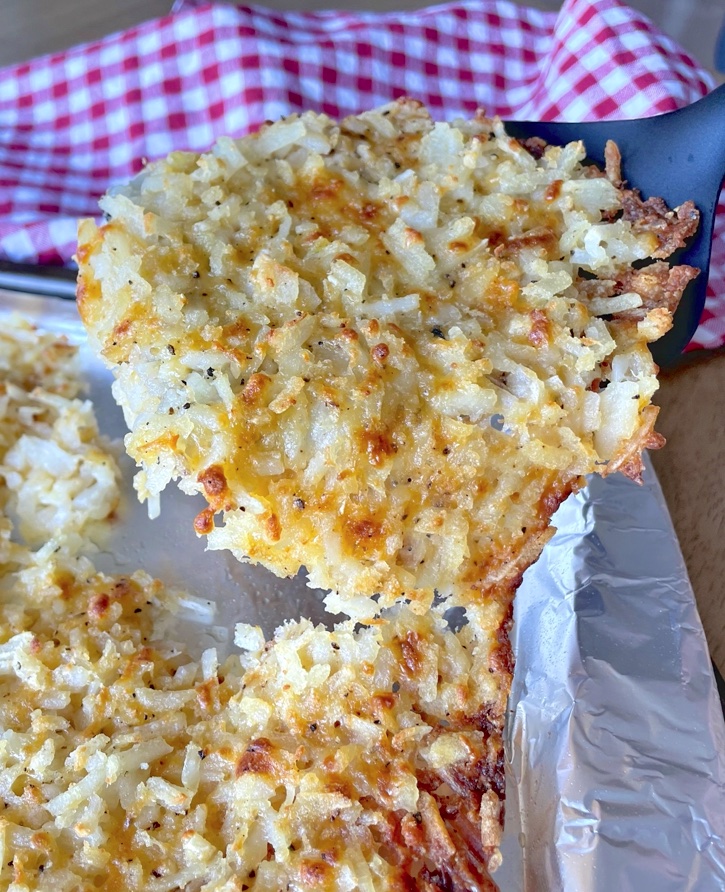 I know, it sounds crazy that you can bake frozen hash browns in the oven without a watery mess, but this will soon be the only way you will ever make them again. And you don't even have to thaw them first!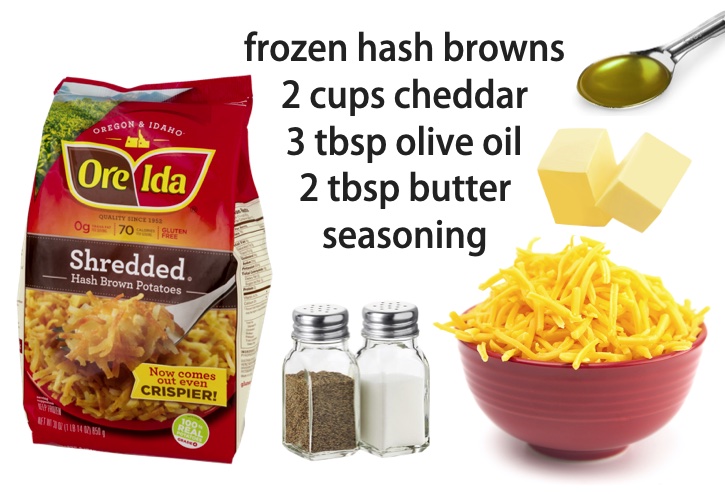 Simply mix the frozen hash browns with a few cups of shredded cheddar cheese, seasoning to taste, olive oil, and melted butter. Stir everything together really well to make sure your oil and butter have evenly coated the potatoes, and then place them on a foil lined and greased baking sheet.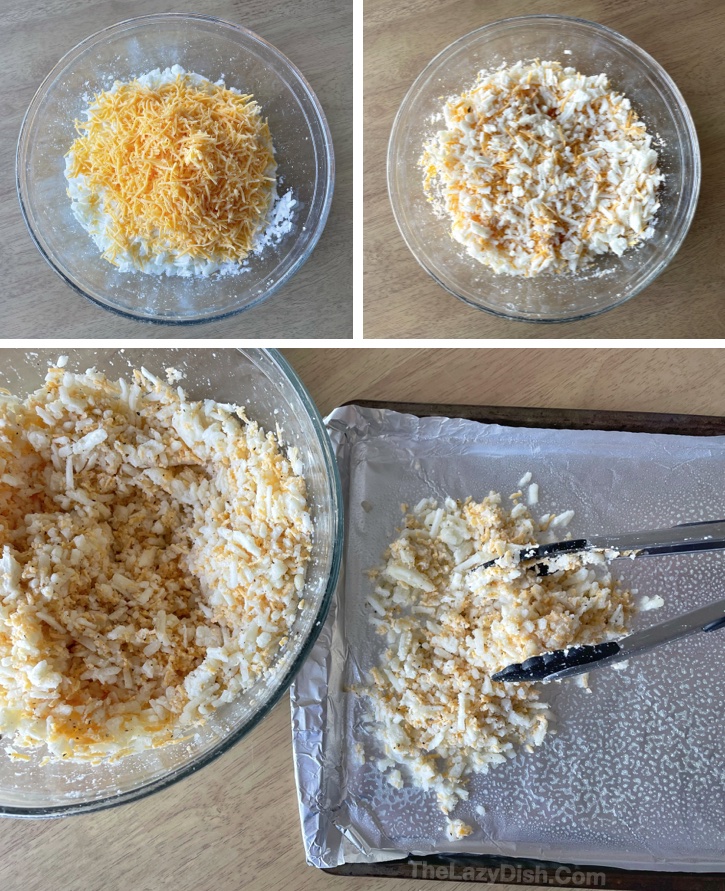 Pop the pan in a 400 degree oven, and you'll have the most incredible, crispy hash browns waiting for you about 25 minutes later.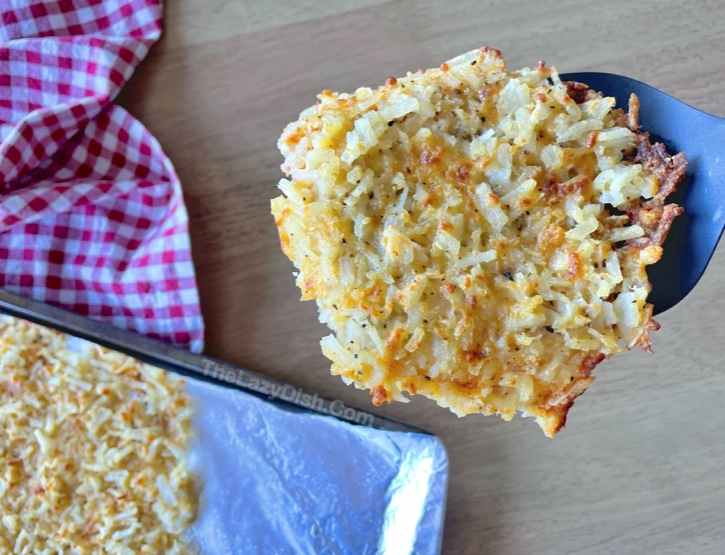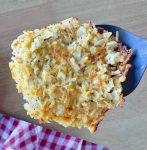 Crispy Sheet Pan Hash Browns (From Frozen)
How to make frozen hash browns crispy and delicious! This cheesy breakfast side dish is quick and easy to make on a sheet pan in your oven with no flipping or tossing required. If you're looking to make frozen hash browns taste better, this is the only recipe you need. Great for feeding a crowd!
Keyword:
breakfast, cheesy, crispy, hash browns, oven baked, potatoes, side dish
Ingredients
22oz

frozen hash browns

2

cups

shredded cheddar cheese

3

tbsp

olive oil

2

tbsp

melted butter

seasoning to taste

(I use salt, pepper & garlic powder)
Instructions
Preheat oven to 400 degrees and line a large baking sheet with foil. Generously grease the foil with oil or nonstick cooking spray.

In a large bowl, mix together the frozen hash browns, shredded cheese, and seasoning.

Add the olive oil and mix well, spreading the oil through the mixture. Add the melted butter and mix again.

Evenly spread the hash brown mixture onto your prepared baking sheet.

Bake for 25-28 minutes, or until the hash browns are golden brown with crispy edges.
Don't forget to pin and save for later! 🙂